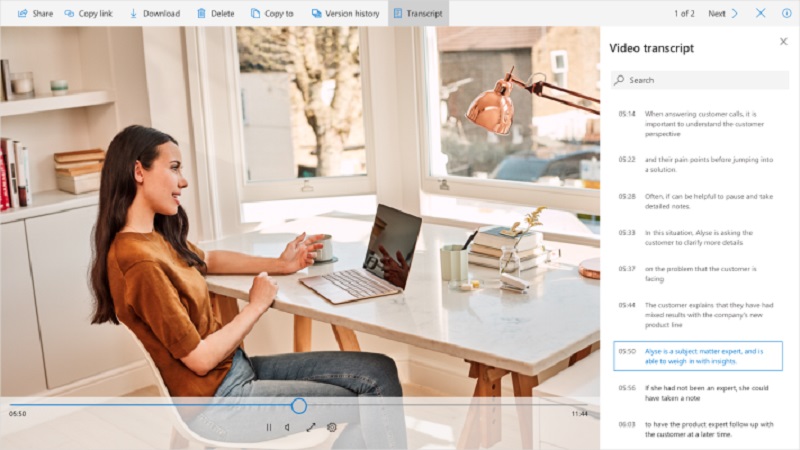 Transcribing is one of those horrible jobs that sometimes just has to get done. You might have a nice video conference with a person at work or an interview that you record, but unfortunately video is often not enough and you often need to transcribe these conversations to make formal minutes or notes or perhaps even publish on a site like ours. Something which is a lot less fun than the video itself.
Microsoft is looking to make this a lot easier though for people that use their OneDrive for Business accounts, by incorporating the same AI that is available in Microsoft Stream to have it generate a transcript of a video or audio file the moment it is uploaded. Something which should make some parts of our job a whole lot easier. Though given our South African accents and vocabulary, I could still see people needing to do a lot of re-editing when it gets confused by South Africanisms. It could make for some amusing transcripts at least.
The Verge reported on this exciting new featuring coming its way, though Microsoft has not indicated exactly when it will be available, other than a vague sometime this year. While I think it's a great feature for business users, I would also love to see something like this made available for regular OneDrive Users as well. That way the likes of students can benefit from having their assignment videos automatically transcribed or husbands having a written record of what was actually discussed after the wife records your conversations because you claim you never said that.
I do understand though that Microsoft's Business services are where their real money lies and so it might be a while before we see this type of technology feature into the rest of their more mainstream services.
Last Updated: August 29, 2018