I've never had to build a headset before – but that's sort of the point, I guess. Plantronics' RIG 500 is designed to that you can take it apart, and replace its requisite parts with shinier, better components.
From the cushioned, noise-isolating earcups, to the self-adjusting elasticated headband, to the ultralight that holds it all together, the RIG 500's composite parts make up the whole. I should probably say something about synergy now, but I'm not going to.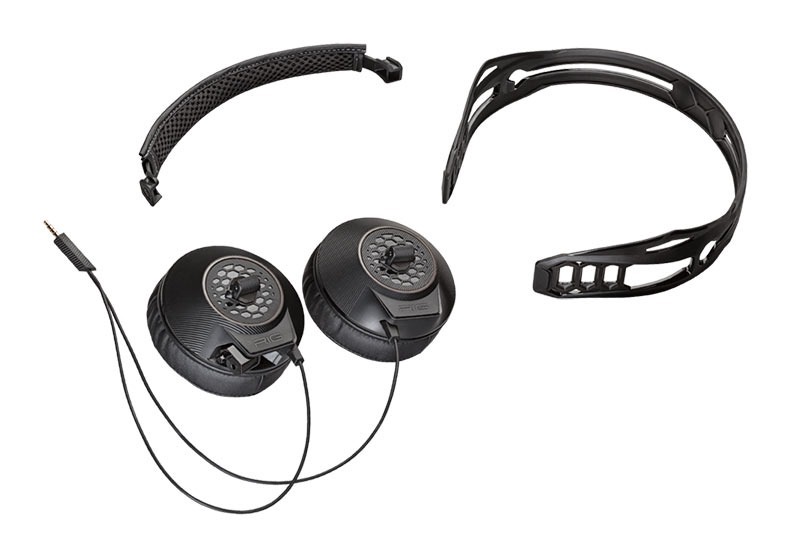 Though it's been making multimedia audio equipment for nearly two decades now, Plantronics likely isn't a brand your brain automatically associates with gaming headsets; a very different scenario to business communications where it's one of the premier players. They're trying to grab more mindshare, and the RIG 500 is one of the ways they're doing that.
The headset comes, as I've mentioned, as a collection of its requisite parts that you have to cobble together. At first, I was unimpressed by the plastic band that serves as the RIG's frame; it seemed a flimsy and cheap bit of kit. After snapping the headset together, clicking its cushioned earcups in to place, and putting it on my head though, I understood why it was designed as it was and why it's moulded plastic instead of something a little more premium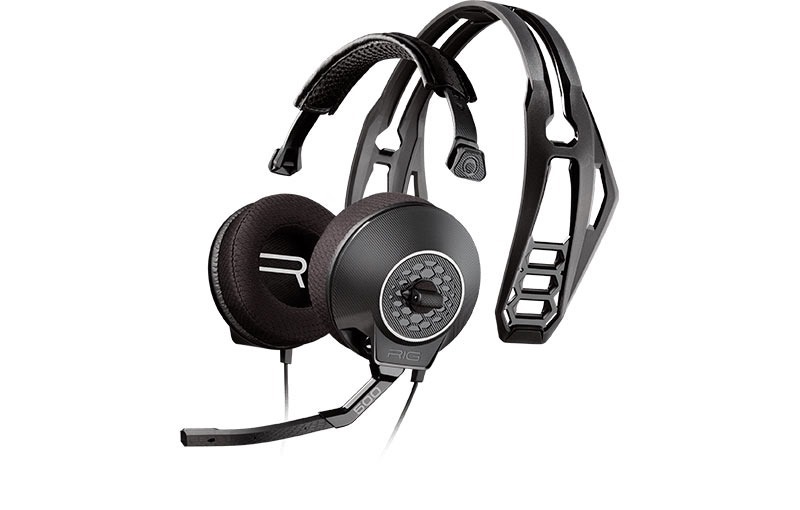 The RIG 500 is without a doubt, one of the most lightweight and comfortable headsets I've worn. After prolonged use, I forgot they were on my head – and I can't usually wear a headset for more than an hour or two at a go without wanting to untether myself and run in the garden. Designed for eSports and long sessions, it's a design that just makes sense. What makes a little less sense is the lack of inline volume controls, but I digress.
Sporting a uni-directional noise-cancelling flip mic the left earpiece (which, oddly, isn't modular), it should be the perfect headset for the eSports enthusiast. Endorsed by the ESL, the RIG 500 is meant to be great for gaming – but I found it to be rather underwhelming, sonically, after I ran it through the barrage of audio tests I use.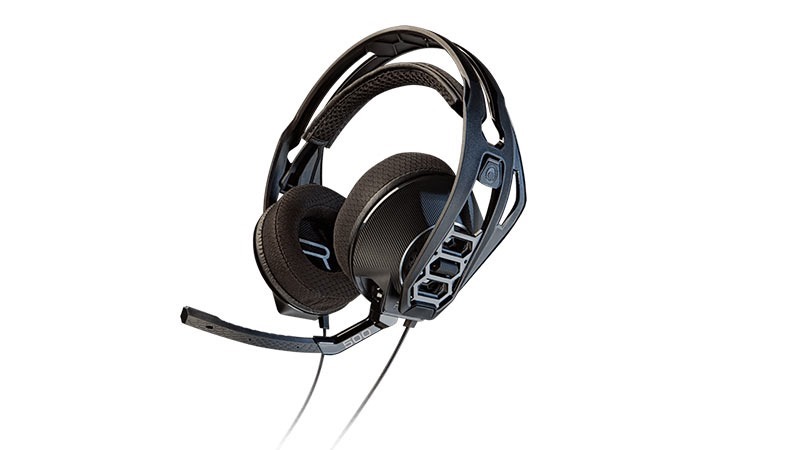 For starters, the audio its 40mm drivers produce is a little washed out, lacking any real sort of low frequency push. The bass output is incredibly thin, with a greater focus and more clarity towards the high end of the audio spectrum. This is actually a good thing for games like Counter Strike: Go, where the sound of footsteps is more important than the boom of explosions, but it hurts the overall experience if you're playing anything else.
It's not especially good for music either, especially if your music of choice relies on beats and bass. Listening to something like Portishead's Wandering Star is an exercise in disappointment, though the plucked strings in Andrew Bird's Imitosis come through clear and crisp. The same lack of low frequency carries through to the microphone, which in my tests produced a washed-out and tinny vocal recording.
It's hard to really fault the RIG 500, because it sets out what it's meant to; be a light, comfortable headset tailored towards eSports players. At the same time, it's incredibly hard to recommend, especially for those who favour some sort of balance. Where it's especially tricky is here in South Africa, where the local RRP of R 1 499 (it retails for $60 in the US) puts it in the same price category of a number of far superior headsets like the Kingston Hyper X Cloud II.
Last Updated: May 3, 2016
Plantronics RIG 500 Steero PC headset

Though lightweight and comfortable, the Plantronics RIG 500 is an underwhelming performer where it matters most; the audio. Perfect for CS: Go players expecting long sessions, it's just not well-rounded enough for general use.