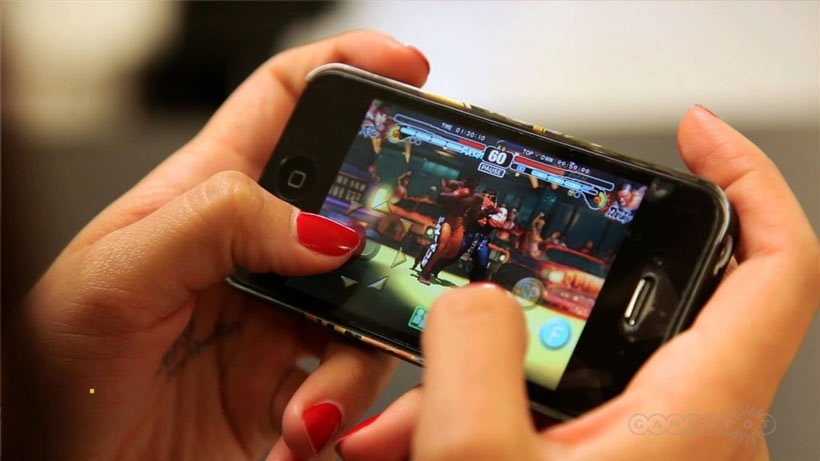 I play a fair number of mobile games – I have things like Downwell, Lara Croft Go and Alphabear on my phone and you'll often find me sitting playing those games – just not when I'm at home, and have bigger, arguably better games to play. Unless I'm having a bit of toilet time, that is.
For me, mobile games are – unless I get horribly hooked on something spectacular – largely just little digital distraction, used to while away the time. Generally while waiting, or in a queue.
And it seems I'm not the only one. As many have long suspected, most people who play mobile games do so to take the boredom out of waiting. That's according to research firm EEDAR, anyway – and it's specific to the US market. Or at least, their research is. I think taken as a bit of a microcosm, it's probably something we could expect to see nearly globally. The biggest reason, it seems, is that mobile games offer short session lengths, so they're not too engrossing and can be done on the go. People like mobile games, I guess, for being mobile games. Shocking.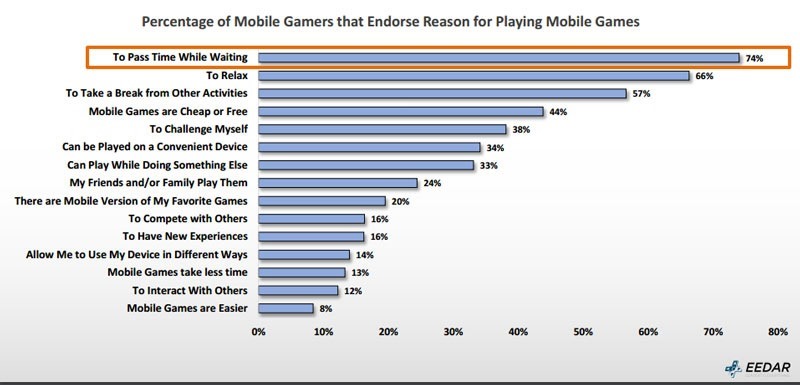 The mobile games market is estimated to be around 154 million users strong – and there's a great big push – and a lot of success – for mobile games that feature some sort of massive, online multiplayer – as we've seen in games like Clash of Clans and Clash Royale. EEDAR's data, however, suggests that a pretty small proportion of the mobile games audience is actually keen on multiplayer games.
EEDAR says that although 74 percent of North American mobile game players play to kill time, just 12 percent wish to interact with others, and 16 per cent want to compete.
Last Updated: April 12, 2016