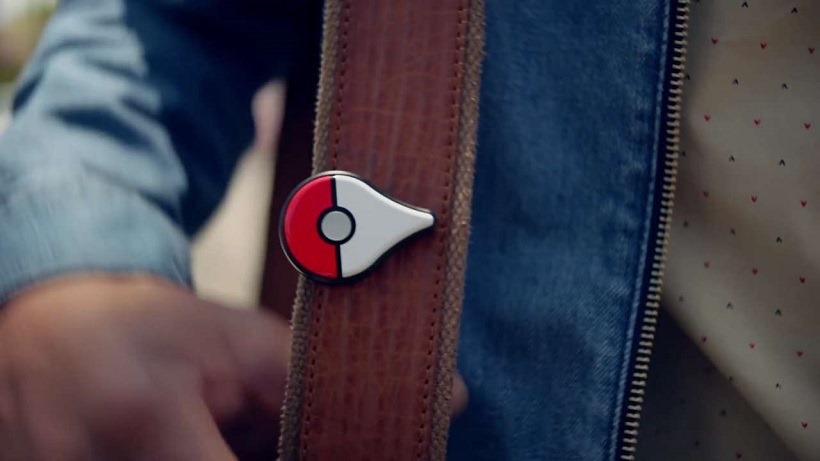 The Pokémon GO craze can be summed up in two very different ways depending on who you talk to. From my personal experience, most of the people I know who were playing have stopped. Even I have, but a quick snap from a friend visiting New York shows that in some places, it's still as feverishly consumed as the day it launched. So that means Pokémon GO Plus might still have a market.
Although it's certainly not as large as it could've been when the wristband was meant to launch. Niantic have finally pencilled in a date for launch, with the Bluetooth connected accessory launching in most regions as early as September 16th. It's a far cry from the original end of July date, which would've but it smack bang in the middle of the game's highest player numbers.
The Pokémon Go Plus still has all advertised functionality. With it you'll be able to collet items from Pokéstops and catch duplicates of already captured Pokémon with the press of a button. You'll still need to take our your phone to catch any nearby new ones, or check for actual locations of in-game stores, but it's a neat addition to the ecosystem.
The timing of the announcement is peculiar though, given that Apple revealed a new Pokémon GO app for their Apple Watch just last night. The app will feature the same functionality, along with the ability for trainers to access their info, check up on their Pokémon library and more. Of course the requirement is a far more expensive Apple Watch, but it's another segment on the market the Plus will miss out on.
Regardless, if it still sounds enticing to you then you only have a few more days to wait. I'm sure your smartphone battery will be most gracious.
Last Updated: September 8, 2016