It's always a treat opening up something from Razer. There's an inherent feeling in the company's packaging that lets you know – or at the very least believe – that you're getting a quality product. It's part of the whole experience, and it's part why the "Cult of Razer," marketing fluff as it is, has caught on.
That's true of the rejiggered Razer Kraken Pro V2, a simple and analogue esports-focused headset from the house of green and black. Exceptional quality packaging reveals a mid-priced headset that – thankfully – hits the sort of quality its box indicates.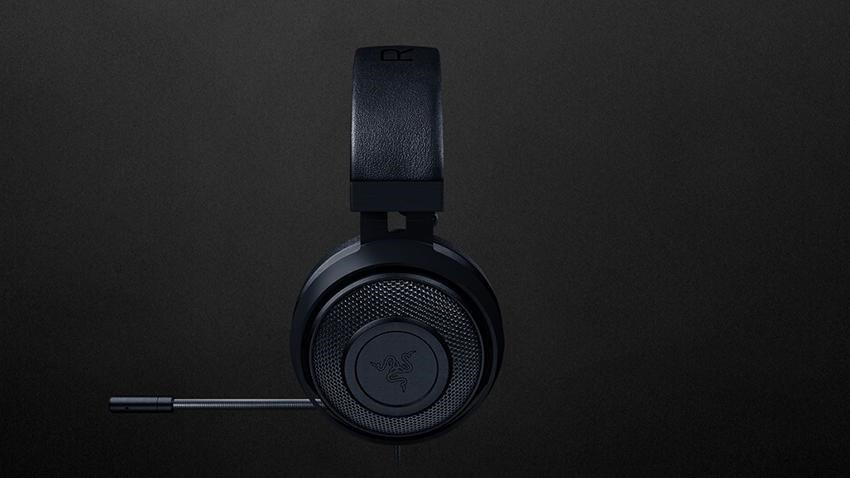 It's a well made, no frills headset that doesn't really have any defining or defying features. Instead, it's built for the competitive gamer who wants a simple headset that doesn't need to paired with any wireless bases, doesn't require some sort of proprietary USB gadgets. Easy-to-use, plug-and-play stuff that's built to be light, comfortable and deliver where it matters.
The top of the headset covered with a faux-leather material and has "Razer" emblazoned into the headband. The underside is padded foam and cloth and that's wrapped around a deliciously ligh, machined aluminium band. Each earpiece is padded in a soft, leather-covered foam that perfectly encapsulated my relatively small ears. If you have bigger ears, longer cups are available (though they come as an optional extra). The earcups can be adjusted up and down the band, offering a fair bit of physical adjustment.
The left cup houses the cord, as well as a retractable microphone. Along the cord there's a simple volume dial and a mic mute toggle, and the 1.3M-long braided cable terminates in a single 4-pole 3.5mm jack. The headset does ship with a 2m long extension cable that terminates in two separate 3.5mm audio and microphone jacks. Because of this configuration, it can be used on modern consoles and PC.
It's unbelievably comfortable to wear for long sessions, with its meagre 322g weight never feeling heavy. The cups can get a little sweaty after especially long sessions, but for the most part, they're breathable enough, though may need periodic venting. It doesn't have any noise cancelling, but the cups are good at blocking out extraneous sound.
Though definitely tuned for gaming, they offer some surprisingly robust sound. As with most gaming headsets, there's a tendency towards better highs and lows, and the Kraken Pro V2 delivers the sort of crisp highs and thunderous rumbling lows you'd expect from an unpowered, analogue set. I wouldn't choose to listen to music on this much though, as its mids are often muddy, with the vocal detail getting lost in everything else. For gaming, that's hardly an issue, and its microphone is superlative, delivering crisp and clear voice communications. Because of its esports focus, it would be nice if the headset gave voice comms feedback – but that's not really a reasonable thing to expect of an analogue set.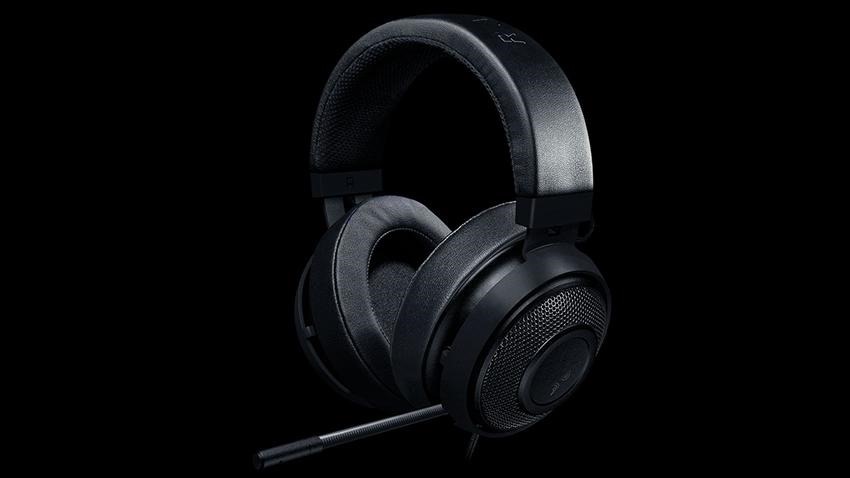 Still, it sounds damned good, and that's thanks to the pair of 50mm drivers delivering the sound. Usually headsets of this ilk house 40 mm ones and the bigger drivers certainly make a difference.
There's a USB-based 7.1 version of the headset that offers simulated surround sound, but it's largely unnecessary. You can use this with Razer's own Synapse to much the same effect, and to tweak the soundstage even if there's no explicit support.
It's a pretty good headset for its price, and locally its price (R1299) very nearly aligns with its current US one of $80. If you're looking for something that offers good quality but no frills, you could do far worse
Last Updated: August 18, 2017
Razer Kraken Pro V2

It's a pretty good headset for its price, and locally its price (R1299) very nearly aligns with its current US one of $80. If you're looking for something that offers good quality but no frills, you could do far worse