If you're familiar with the Razer line of gaming mouses, you'll most probably recognize the very first Naga. It was, for the lack of a better word, strange. In an attempt to give MMO and MOBA players more freedom to move away from their keyboard in a pinch, Razer slapped on a full 12-button layout onto the side of a pretty bulky mouse. It worked, but it was niche – not really adapting well to the use of any other titles. The Razer Naga Trinity then is an attempt to fix that. And with three modes of customisability, it gets much closer than you expect.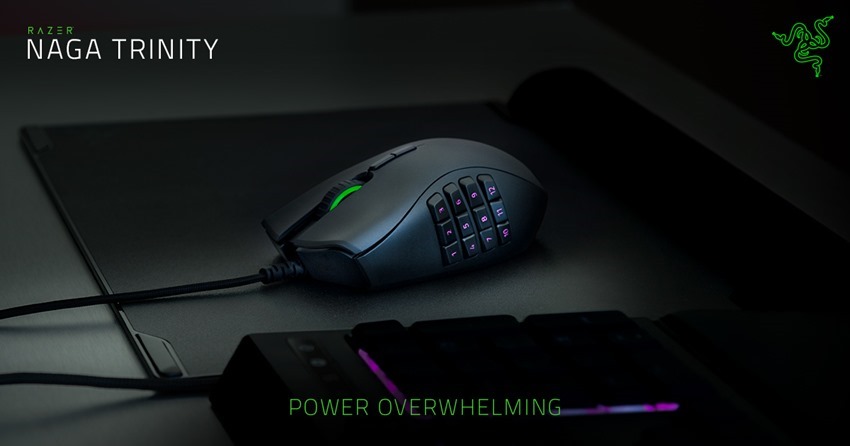 The Razer Naga Trinity is no longer just suited for one style of play. That's thanks to three interchangeable pieces that fundamentally alter the make-up of the mouse itself. Using strong magnets and a quick release system, you're able to transform the Naga into whatever the game you're playing might require. There's the standard 12-button faceplate for your intense World of Warcraft session, a circular wheel of buttons for more MOBA focused endeavours and a standard, two-button extension for pretty much everything else. The standard 2-button layout also includes an additional silicon finger rest to make the Naga infinitely more comfortable than its predecessor, which is useful for pretty much anything outside of the games they were designed for.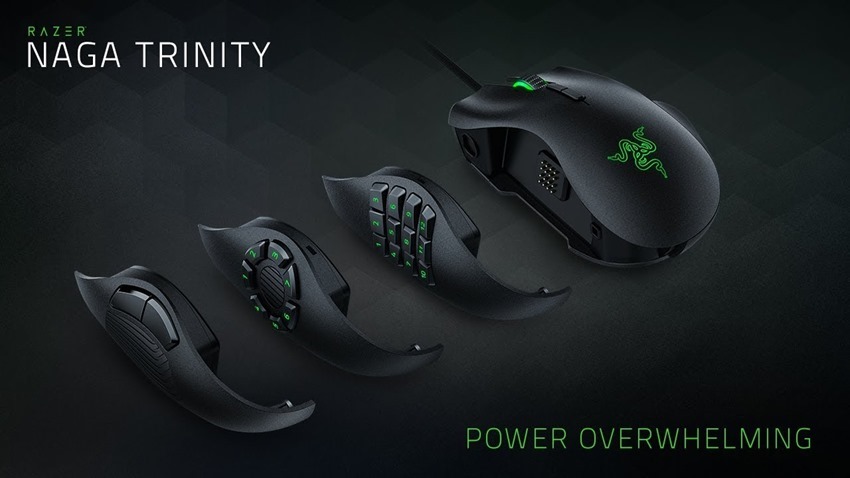 Swapping between the three layouts is seamless and easy. Just pop the extension off that you don't want and let the new one quickly slip into its new skin. The Naga has almost no delay in getting the new layout ready for use, and is even quicker if you have specific game profiles ready to go once it's attached. Using the Razer Synapse software you're able to redirect any keystrokes to any of the buttons each individual face might have. Once you set a default, you can have it switch to the profile you want on launch, which means you don't have to boot up Synapse every time you do the swap.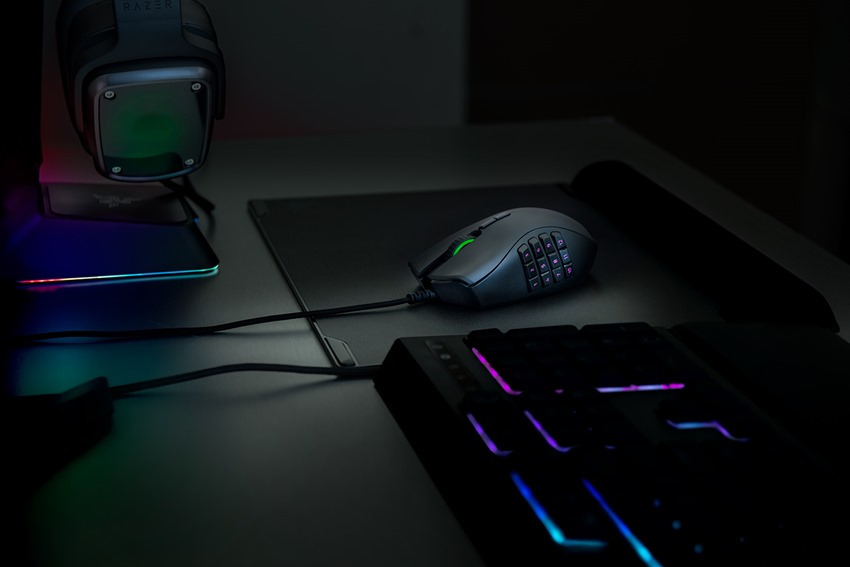 Synapse also gives you various lighting options to integrate into the Naga Trinity, but they're limited to the Razer logo on the front that will end up covered by your hand in use. The standard solid colour, rainbow sweeps and pules are all on show here, and the Naga Trinity will easily link up to any game-specific Chroma effects a game ships with. But you won't see the colour changing in a game like Overwatch for example, since the rounded nature of the mouse will likely force you to keep a palm-grip going most of the time.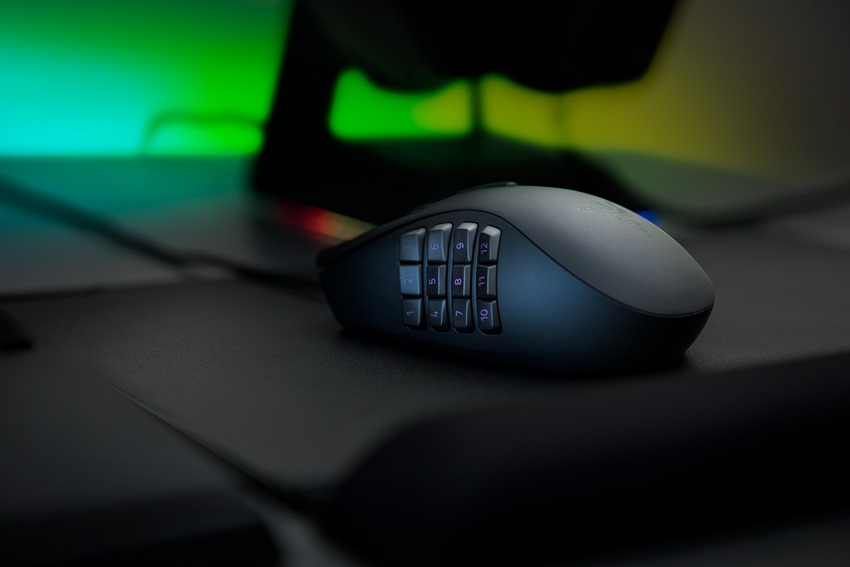 The Naga Trinity is still a big mouse, and also only designed for right-hand use. It features a weight that doesn't really match its size, and no adjustable options to make it slightly heavier to click about. Yet despite this, it is incredibly comfortable. I used the Naga exclusively for two weeks both gaming and at work, and found the raised back and bulk of the sculpt to conform very well to the contours of my hand. It's almost like a baby step towards a vertical mouse of sorts, and will be especially familiar if you've used work-focused devices like the Logitech MX Master 2S in the past.
All of this is backed up by a 5G sensor and up to 16,000 DPI, giving you the flexibility to alter sensitivity and maintain accuracy to an almost unusable degree. The mechanical buttons press were solid too, and I never found myself mis-clicking or having a keystroke not register when I wanted to. The Naga Trinity works when it needs to, which is pretty much all you can ask of a mouse. Especially when you consider the hefty R1700.00 price tag. It's a lot to take in for just a mouse, and one that you'll need to seriously consider the use case for given that so many other quality mouses exist for far cheaper entry fees.
Last Updated: June 8, 2018
Razer Naga Trinity

The Razer Naga Trinity is an incredibly versatile mouse that is able to morph into whatever use you might want it to. But it's hefty price tag and exclusiveness to right-handed use put some unwanted barriers on a product that certainly has a much bigger market in mind than the previous Naga.