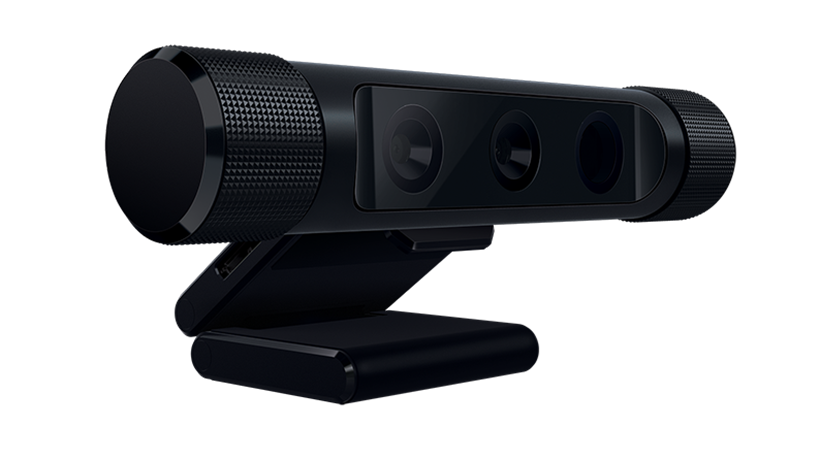 Just about everybody wants to be a star these days, with platforms such as YouTube and Twitch providing room for anyone to scream at a screen and make a career out of nonsensical ramblings about the greatest video games of all time. To do so however, you're going to need some equipment. Solid sound capture units for crisp audio, a green screen behind you for reasons and a decent web camera so that your tens of fans can view your pixelated face.
And for many years, Logitech (I have to remind myself that it's not pronounced as Low-gee-tech) has been at the top of that game when it comes to web-cameras. The Logitech C920 Pro has been the go-to device for many a streamer, who have eked out a living online by broadcasting their wildly exaggerated reactions to viewers. Now, Razer wants a piece of that pie.
And to do so, they'll be hitting the market with the $200 Razer Stargazer. Built for Windows 10 desktops, the Stargazer is billed as the "world's most advanced webcam," according to the Razer PR parlance. You've got a video capture of 60FPS at 720p and 30FPS at 1080p. A massive step up, compared to other market web-cameras.
"The Razer Stargazer revolutionizes webcam use as the first device of its kind suitable for quality streaming content production," Razer said in its announcement at CES 2016.

And it can provide high-definition 1080p video at 30 frames per second. The Razer Stargazer also includes an automatic noise-cancelling, dual-array mic.
That's massively appealing for a streamer then. But here's the real hook: You'll be able to chroma-key your face into videos without the need for a green screen behind you.
"Razer Stargazer's Dynamic Background Removal capability eliminates the need for full-scale green screen setups traditionally used by streamers," Razer said via GameSpot.

The webcam's Intel RealSense Technology enables the camera to intelligently sense depth to separate foreground from background. This feature works with popular broadcasting software like OBS, XSplit, and Razer Cortex: Gamecaster.

Face and object 3D scanning will work out-of-the-box, and users can accurately port real-life objects into the digital world in full-HD. This holds promise for game development, as captured 3D scans can quickly be ported directly into development engines like Unity.
Here's the laundry list of features:

Product features:
Ultra-high 60 frames per second capture optimized for streaming (720p max)
Max 1080p HD video capture
Automatic noise cancelling dual array mic
Dynamic Background Removal
3D scanning
Facial/gesture recognition
Flexible clip for laptops and desktop monitors
Technical specifications:
Intel 6th Generation Core processor
USB 3.0 connectivity
Windows 10 only
I'm not even a streamer, and I like the idea behind this camera. I'm all for all-in-one devices, just like a horribly translated Bryan Adams song. Having everything I need in one device? I'm sold, provided that I can get $200 for Matty's hair once I lop it off of his head.
Last Updated: January 7, 2016