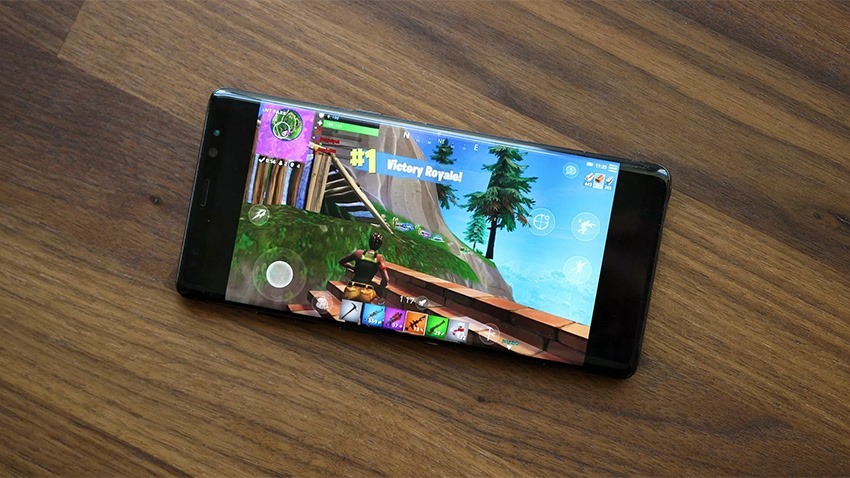 The immeasurably popular Battle Royale shooter that's made Epic Games billions of Dollars has yet to launch on Android. The game's available on just about every current platform, from PC to consoles (including the Nintendo Switch) and Apple's iOS. It's been on Apple devices since the middle of March this year, but has yet to make the jump to the other big mobile platform.
New rumours suggest that it'll be happening soon – but don't get too excited just yet. Those rumours suggest that the game will launch alongside Samsung's new Galaxy Note 9. It'll also be exclusive to that device before jumping on to other Android handsets and tablets. Both  9to5Google and XDA Dev say that the Galaxy Note 9 launch will focus heavily on Fortnite, and may even include an appearance from Tyler 'Ninja' Blevins. Their sources suggest that those who purchase the Galaxy Note 9 will get 100-$150 worth of V-Bucks.
The game will apparently also work with the Galaxy Note's S-Pen, presumably to help with pin-point aiming. As for why it'll launch with the Galaxy Note 9?
Apparently, Samsung is going to position its Note 9 not just as a premier business device, but also as a gaming phone. Powered by either the Exynos 9810 or Qualcomm Snapdragon 845 (region depending), the phone will have a vapour chamber to help with cooling and prevent thermal throttling. It'll also pack a 4000mAh battery for extended gaming sessions.
We'll find out if any of this is true on August 9 at Samsung's Unpacked event. Epic's been pretty good at doing partnership and marketing deals with some of the planet's biggest brands, and there's also no real reason or Fortnite in Android to still not be available unless it was timed, so I see this as being pretty credible.
Last Updated: July 27, 2018