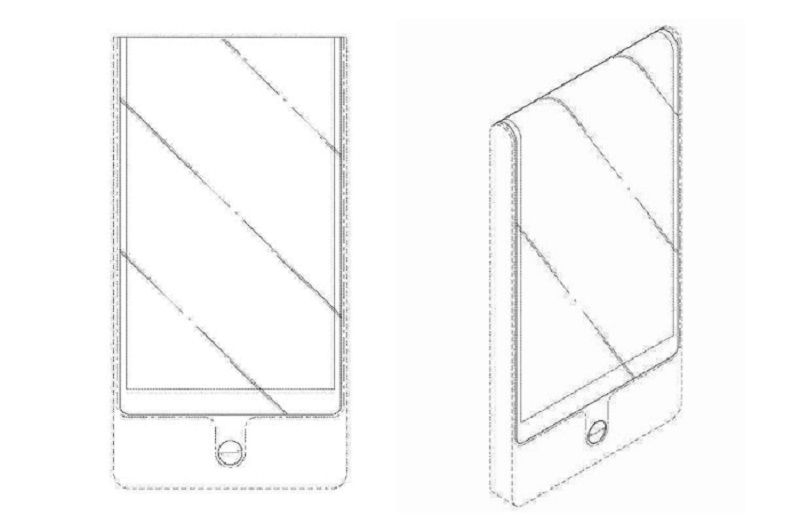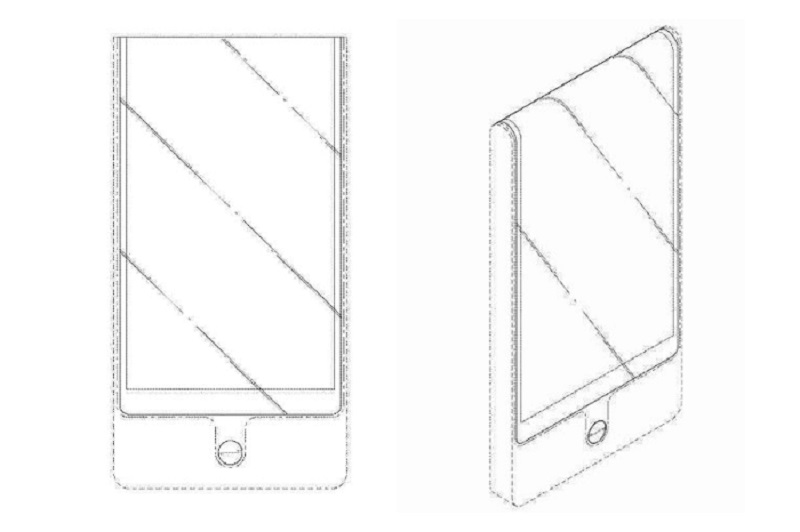 We've seen Mobile devices do whatever they can to maximize their screen real estate. From making the screens touch the very edge of the front of the phones to having screens which curve around the edges as well, it would appear that manufacturers believe the more space for screen that they have, the better.
This next patent, which according to The Verge has been filed by LG, showcases a screen that wraps around the top of the phone and goes all the way to the back. Now, I'm not convinced of the validity of these designs and –  if the patent is true, I'm sure there is more to the design than meets the eye.
For one, most people hold the back of their devices to use the phone or place it on a table when not in use. Having a screen at the back of the phone makes its usage in one's hand a little redundant, but also increases the surface area of screen that could be damaged. I also am not sure what type of applications or interface would benefit from this kind of screen design, but as I said, if this rumour is true, then I'm sure LG has put more thought behind it.
Perhaps the full design will showcase a bendable screen that could be opened up should a person require a wider display and feature some type of glass that is a little more resilient to being placed in a surface.  We will have to wait and see if this rumour is true and if so, what the plans for the full device really are. It could be the next big thing – after all, many people thought a touch screen on a phone wouldn't work, yet look where we are today
Last Updated: February 3, 2017