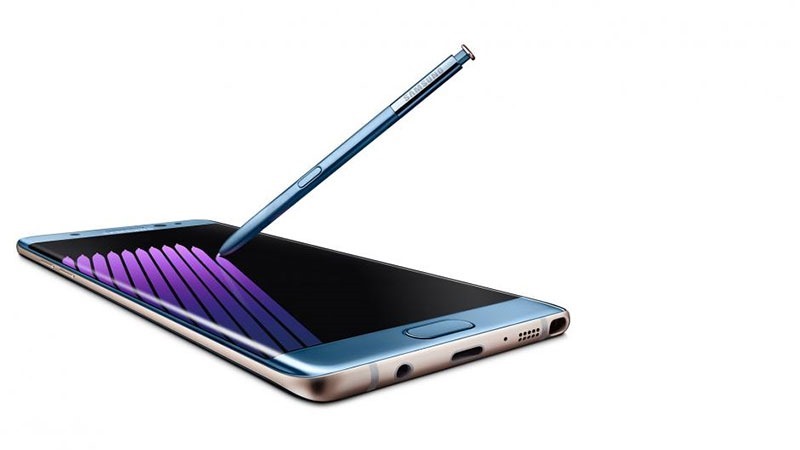 Last year, Samsung released its sixth oversized Galaxy phablet, called the Note 7 so as to not be seen as inferior to the company's Galaxy S7. Stuffed with tech, it was a highly-sought after device for people who prefer their phones to be plus sized, but small enough to be carried around for daily use.
Towards the end of August, user reports suggested that the Samsung Galaxy Note was prone to igniting, and sometimes even exploding. Soon after, Samsung issued a recall of the Note, identifying a battery fault as a culprit. A new battery was issued to affected users – but that "safer" battery proved to be just as dangerous. The Galaxy Note 7 has since been recalled and wholly discontinued.
And now, after months of silence, Samsung has finally revealed why the Note 7 was such a disaster.  Samsung held a press conference in South Korea, revealing the results of its own internal investigation and three separate independent scientific analyses.
It turns out the Galaxy 7's battery faults were the result of a perfect storm of mistakes – with batteries from two sources both being poorly engineered. In the batteries sourced from Samsung's own plants, it was found that there was too little space between the heat-sealed protective cover around the battery and the internals of the phone itself. With a lack of proper heat dissipation, it led to severe overheating. Because the device was so slim, that had potential to cause electrodes to come in to contact with each other and short circuit.
The replacement batteries were found to be inferior, with many having sharp welding burrs on the positive electrodes, which pierced the insulation, allowing them to come in to contact with the negative ones. Some of those batteries were found to be missing insulation completely.
To its credit Samsung has shouldered the blame for the Note 7 disaster.
"We are taking responsibility for our failure to identify the issues arising out of the battery design and manufacturing process prior to the launch of the Note 7," said Samsung mobile communications chief D.J. Koh at the press conference.
Samsung will in future be implementing stringent security and safety checks on its devices.
"Since the Galaxy Note7 recall, we've re-assessed every step of the smartphone manufacturing process and developed the 8-Point Battery Safety Check," says Samsung of its new battery checks. "It involves putting our batteries through extreme testing, inside and out, followed by careful inspection by X-ray and the human eye. We are making a stronger commitment to safer devices"

Last Updated: January 23, 2017