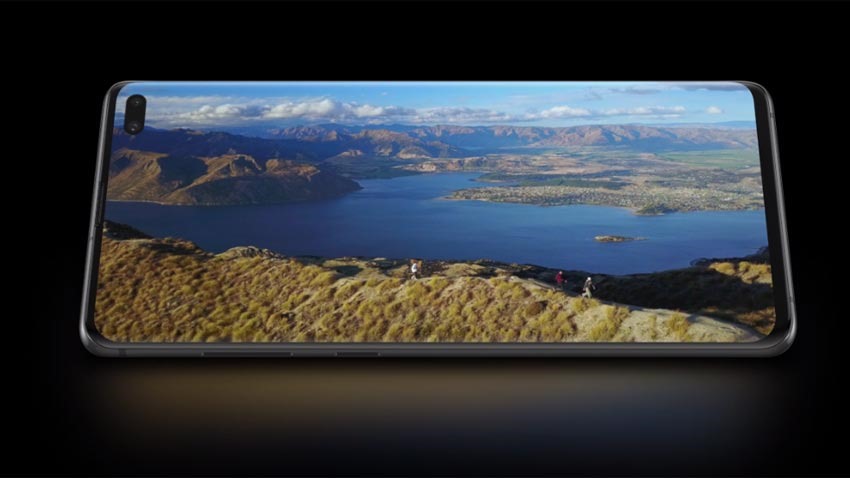 Its been eight years since Samsung launched their Galaxy series of phones, devices that featured hardware which is utterly primitive by today's standards. What began with a device that sported a 5 megapixel camera and only 512MB of RAM, soon evolved into something that took the market by storm. By the time that the Galaxy S7 was released, Samsung was the biggest smartphone manufacturer on the block, existing in a space that transformed it into a serious rival that could take on Apple's almighty iPhone.
These days, Samsung has a lot more competition nipping at their heels, thanks to the likes of Huawei, LG and Google. And that's great! Competition breeds innovation, and while the newly announced Samsung Galaxy S10 and S10+ may seem like yet another black box that transmits social media feeds of doom to your face, they're still as Samsung as can be in the design department.
Here's a look at the hardware numbers for the Galaxy S10 and S10+, via The Verge: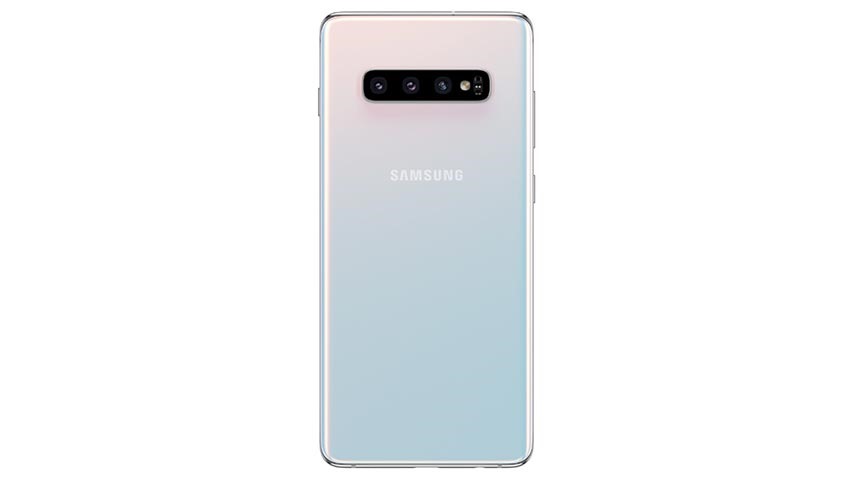 Screen: 6.1-inch / 6.4-inch "Dynamic AMOLED" display, Quad HD+ resolution in a 19:9 aspect ratio
Rear cameras: Wide angle 12-megapixel (77-degree), telephoto 12-megapixel (45-degree), and ultra wide 16-megapixel (123-degree)
Selfie camera: 10 megapixels, 8-megapixel RGB depth camera (S10+)
Dimensions: 70.4 x 149.9 x 7.8mm, 157 grams (S10) / 74.1 x 157.6 x 7.8mm, 175g (Ceramic: 198g) (S10+)
Processor: Snapdragon 855 (in the US, Exynos in some regions)
Memory: 8GB or 12GB RAM
Storage: 128GB to 512GB (1TB on S10+), expandable via microSD
Battery: 3,400mAh (S10) / 4,100mAh (S10+)
OS: Android 9 Pie with Samsung One UI
Connectivity: Wi-Fi 6, Bluetooth 5, LTE Cat.20
Wireless charging, USB-C, headphone jack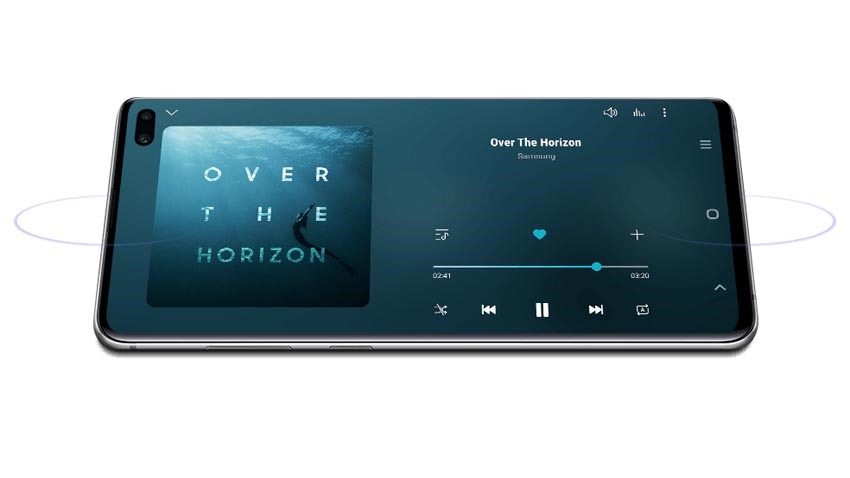 All good numbers, but what do they even mean? Well for starters, you've got a phone that shaves away as much of the bezel once again, to give you more screen in your hand than ever before. They're both rocking 1440-pixel wide 19:9 OLED panels, but the real story here is the new hole-punch cutout which should appeal to anyone who happens to be sick of 2017 and 2018's design trend, the notch.
There's also an ultrasonic fingerprint scanner on the front of the screen that replaces the standard capacitive scanner found on the rear of other phones, albeit with the caveat that it doesn't work if you happen to have applied a screen protector to the phone. One thing that Samsung is aping from the smartphone industry this year, is a triple-lens camera setup that Huawei made popular with their P20 Pro and Mate 20 Pro phones.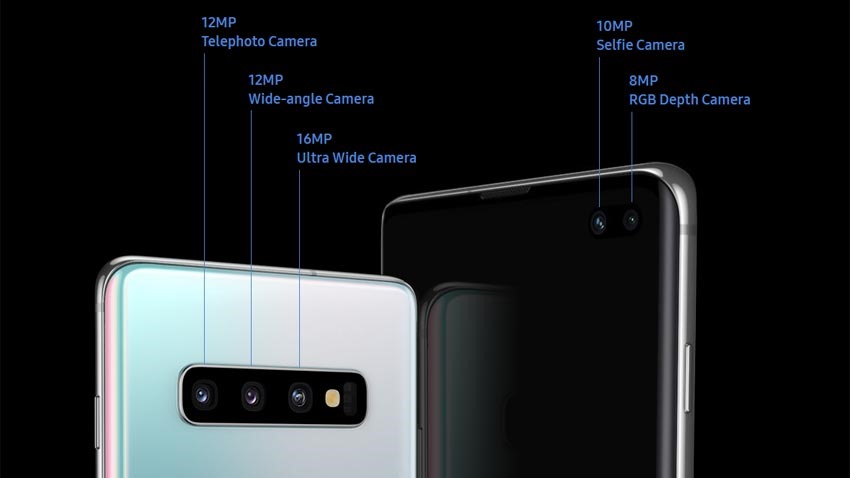 At the rear, you've got a wide-angle and telephoto lens inherited from the S9+, and a 12 megapixel sensor that rounds out the trio. The wide-angle snapper is especially attractive, featuring a 123-degree field of view through an f/2.2 lens across a 16-megapixel sensor. Vloggers might also be keen on this phone, as they'll be able to record 4K UHD video across both front and rear cameras. Hopefully without the jellyfish effect that has plagued Galaxy phones before the S10 range.
HDR+10 and "super steady video" puts a bow on the video features, so maybe LG and Apple will have a serious contender on their hands when it comes to the best smartphone for video recording. There's more to the phone, but the extra features feel standard by now. Overall, it's a predictable but comfortable iteration for the next series of Galaxy phones from Samsung.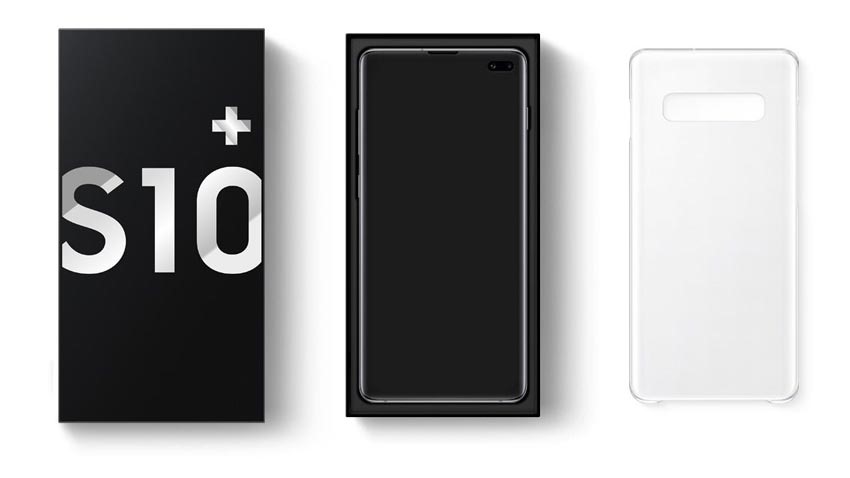 As for pricing? The S10 will be priced at an eye-watering R18 999, the S10+ from R20 999 for the 128GB model and the 256GB version costing you R25 999. There's a 1TB model of the S10+, although having that much space will set you back a staggering R35 999. And yes, it does have a headphone jack.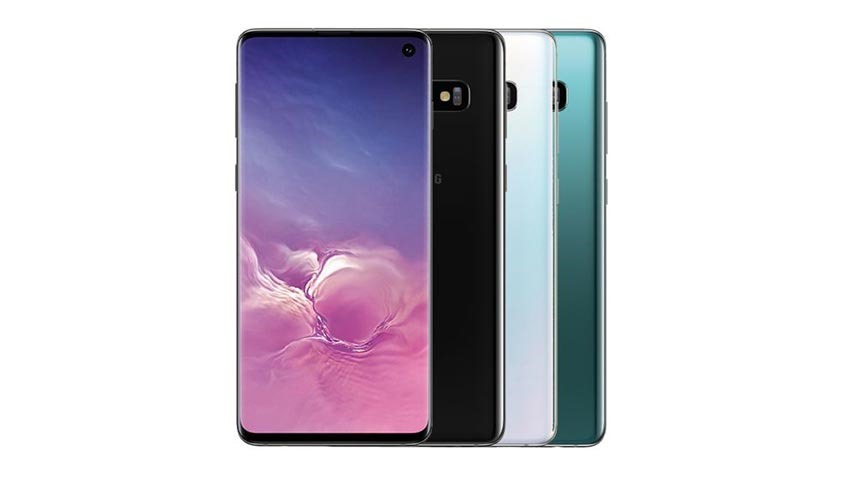 Last Updated: February 21, 2019