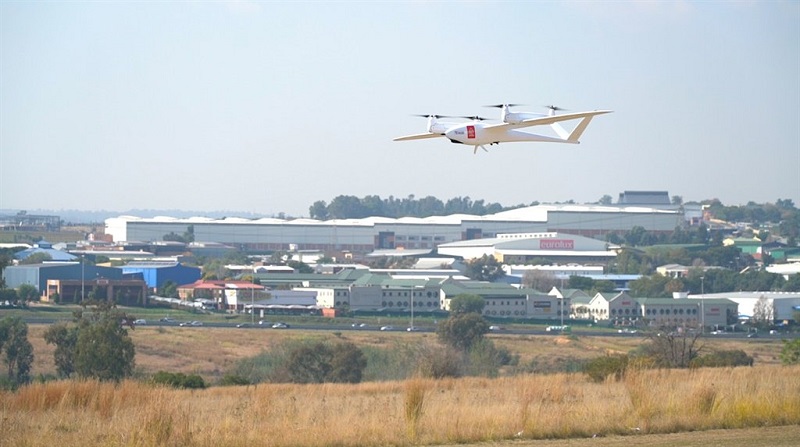 We write a lot about how foreign countries are using drone technology to great effect. South Africa is not alone to the growing drone trend and is also experimenting with several concepts of its own. The South African National Blood Service (SANBS), in conjunction with the Western Cape Blood Service (WCBS), is working on a plan to deliver emergency blood to hospitals through drones.
The experiment had its first test yesterday when a TRON Unmanned Aerial Vehicle (UAV) carrying fake blood took off and landed safely from the North Eastern Radio Flyers in Sandton. The future vision for the usage of these drones to ultimately be able to deliver blood between blood banks and hospitals (or remote clinic) quicker, especially during emergencies. As Dr Jonathan Louw, CEO of the SANBS highlighted to The Business Insider:
We believe that this is an innovative step in the history of blood transfusions. SANBS is determined to improve rapid access to life-saving blood products in rural areas through the use of drone technology. Our concept is globally unique in that we will provide two-way logistics; patients can receive emergency "O negative" blood from one of our blood banks via drone. The same drone can then take that patient's blood sample to the blood bank for comprehensive cross-matching and then safely and rapidly deliver compatible blood back to the patient.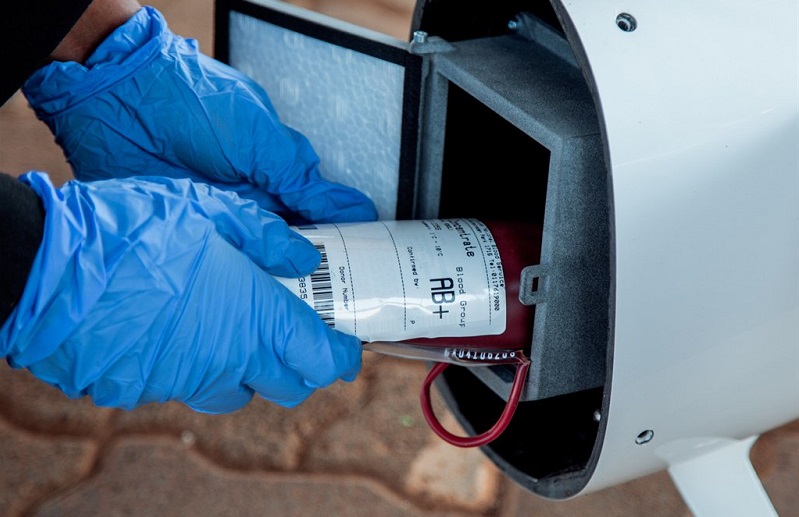 The drones are able to travel a distance of 100kms at an altitude of 100 metres, allowing them to easily avoid navigating traffic an in most scenarios, take the most direct aerial route available. The current drone design allows for up to 4 units of blood to be transported at any given time, though could be upgraded further over time. The SANBS is working with the South African Civil Aviation Authority (SACAA) for licensing and to secure the necessary airspace to allow for this type of life-saving drone usage.
It's a great initiative from our local blood service agencies and hopefully one which could get rolled out in the near future and save the lives of many. Provided people get out there and continue to donate their precious blood.
Last Updated: May 31, 2019