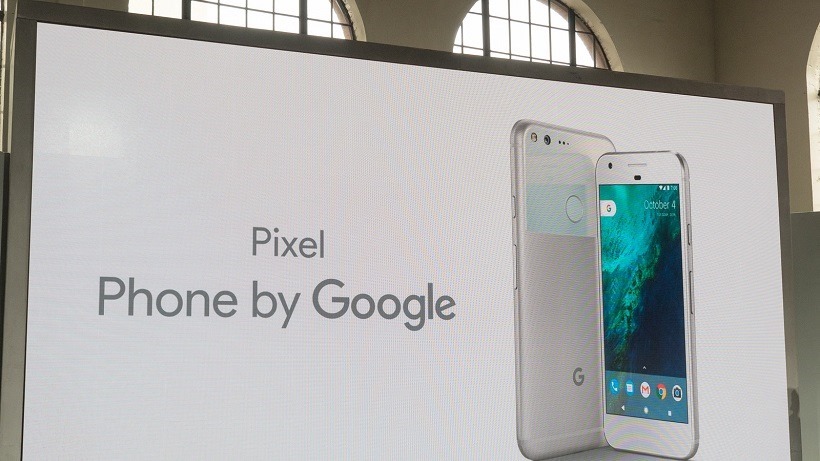 Google has been in the smartphone game for some time now. The creators of Android used to claim the Nexus range of untouched Android headsets as their own, getting new manufacturers to produce new handsets every so often. That sort of approach, and the Nexus brand, is a thing of the past though. Google instead is taking over the reigns, revealing their first smartphone under the Google name. Say hello to Pixel.
Although manufactured by HTC, the Pixel is 100% Google designed. It's the first phone of theirs that can truly be called that, and it comes in two size variants. The regular Pixel will feature a standard 5-inch display with 1080p resolution, with the larger Pixel XL sports a 5.5-inch display and Quad HD resolution. Both come with 4GB RAM, are equipped with the same Snapdragon 821 processor and run a specialized version of Google's Android software.
The Pixel is what Google considers the quintessential Android experience, and during their press conference they highlighted a few key features that help achieve that. Google Assistant, for example, is the Pixel's new powerful answer to Apple's Siri. A long press on the home screen allows you to voice search anything, from photos you took months ago to songs on the internet. Google Assistant handles it all.
In conjunction with that, Google is also boasting that the Pixel's rear-camera is the best on the market right now. And that's not just them saying it – benchmark company DxOMark scored the camera an 89, the highest rating ever for a smartphone. Google also boasted about it being the fastest camera too, with a shutter speed that could make Barry Allen blush. There's also the fact that it actually fits into the aluminium frame of the phone. No bumps here.
Google also revealed that Pixel users will get unlimited Google Drive storage for all their photos and videos, the latest Android updates as soon as they become available, and a platform that has been built from the ground up for mobile VR. The Pixel is Google's long overdue statement of intent in the smartphone market, allowing third-parties to continue using Android and now play catch-up. The Pixel starts at $649, and ramps up significantly based on storage and size requirements. Pre-orders are live today.
Last Updated: October 5, 2016