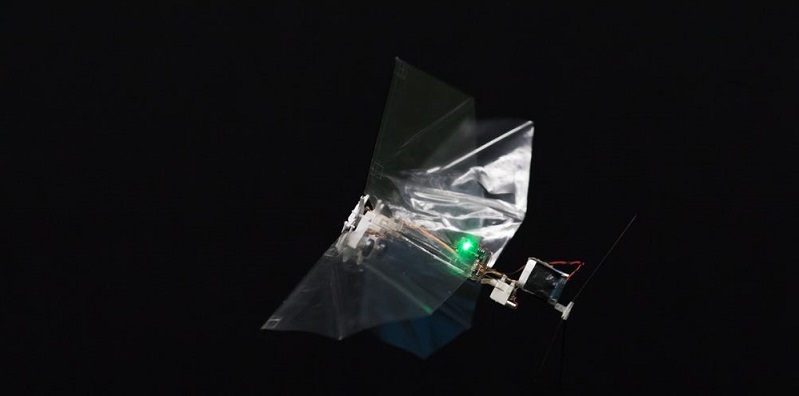 We might look at insects as smaller, insignificant members of the animal kingdom, but the truth is that there is so much complexity and ingenuity in the design of these small creatures that even scientists today struggle to create the right sort of mechanics that can replicate the many flying insects.
However, a research project from the Delft University of Technology in the Netherlands has created a new DelFly robot, called the Nimble, which is designed to replicate the flapping motion of insects and perhaps be just as nimble as they are in flight.
Quite why anyone would want to make a robotic fly other than to possibly annoy their neighbour is not quite clear, but at least for the purpose of scientific experimentation, the attempt is a noble one. Using its four wings, the DelFly can control three axes of flight, and it goes left or right by changing the way each one of its wings flap. It's eerily similar to a real insect. Currently, the DelFly can fly around for more than five minutes on a full battery with a range of 1 kilometre.
It's perhaps a little too light on battery power to be really useful, but it does show a significant advancement in scientists ability to be able to replicate one of the more intricate attributes of nature which is insect flight. It's certainly a good step in the right direction and perhaps another reminder that a future of robotic bees, as featured in the final episode of season 3 of Black Mirror, could indeed be in our future. Is now a good time to move as far away from the rest of humanity as possible?
Last Updated: September 17, 2018