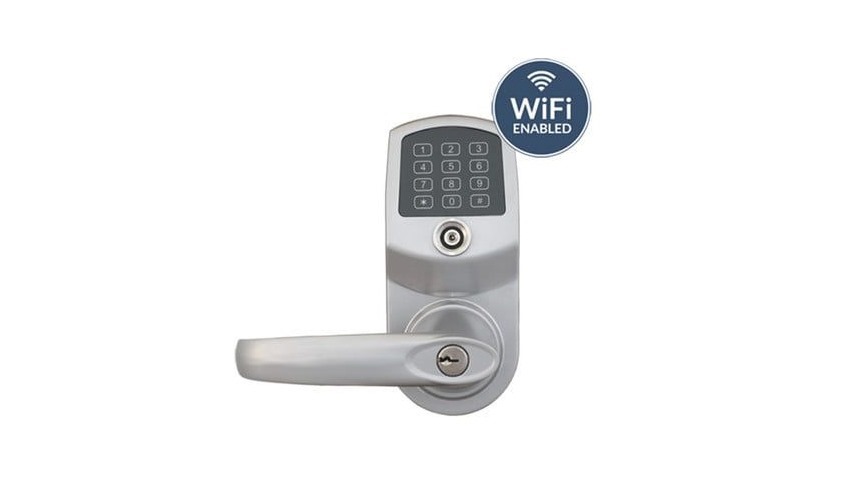 Smart Locks are the future. They're internet-connected locks that enable remote clocking and opening, opening via smartphone, and also allow owners to generate single or timed use codes to allow entry. Because of this, they're great for rental homes and units – much like the ones that are offered through services like Airbnb.
Smart Locks are also the future of getting locked out of your own damned house, it seems. Smart lock manufacturer Lockstate lived up to its name by sending an over-the-air update to its locks. Unfortunately, they sent the wrong one to some models, effectively turning them in to bricks with handles. The company apparently sent the firmware for its latest models to some of its earlier ones, destroying them in the process.
Users could still bypass the locks via physical keys ( y'know, like how regular locks work) but for many Airbnb rental partners – many of whom live in a different country – it's a significant problem. Lockstate has apologised, but the company's lead time to replace or repair the locks is abysmal.
"We notified you earlier today of a potential issue with your LS6i lock. We are sorry to inform you about some unfortunate news. Your lock is among a small subset of locks that had a fatal error rendering it inoperable. After a software update was sent to your lock, it failed to reconnect to our web service making a remote fix impossible."
The first option requires the back of the lock to be returned to the company so that they can reflash its firmware – with an expected turnaround time of a week. The other option – with a turnaounr of two and a half weeks, will be for a full replacement lock.
For Airbnb users – and for a $500 lock – that's just not good enough.
"We realize the impact that this issue may have on you and your business and we are deeply sorry. Every employee and resource at LockState is focused on resolving this for you as quickly as possible."
This is just another example of "The Internet of Things" causing more trouble than it's really worth.
Last Updated: August 16, 2017