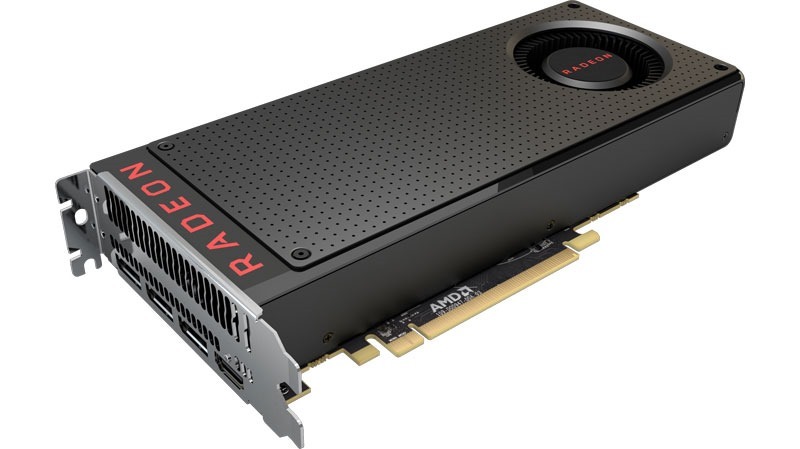 Have you recently purchased an AMD RX 480? Did you buy the cheaper 4GB version thanks to budgetary constraints, trying to get the most bang for your buck? There's a chance your retail card actually has the full 8GB allotment of memory. It's just locked up behind a BIOS that's inhibiting half the memory.
That's according to WCCFTech, who've confirmed that their retail 4GB XFX RX480 actually houses 8GB of memory. Initial review units of the RX480 shipped with two bios options, allowing reviewers to test both 4GB and 8GB configurations using the same card. By changing BIOS profiles, the card would magically change from an 8GB card running at 8 GHz to a 4GB one running at 7 GHz.
And some retail cards seem to be that sort of card, just shipping without the option to switch BIOS. WCCFTech opened their card up, and discovered that their card has 8GB of GDDR5.
It'd an odd thing for AMD to do, especially as the 4G configuration is supposed to be a cost-cutting measure. Instead it looks like AMD has perhaps done a run of 8GB and shipped then as 4GB to keep up with demand.
It's worth noting that the necessary BIOS hasn't been released or leaked, and there's always the chance you'll end up turning your shiny new graphics cards in to a shiny new doorstop. You'll want to make sure that your card is the 8GB one and that whatever tools are released to unlock it have been sufficiently tested.
Last Updated: July 5, 2016