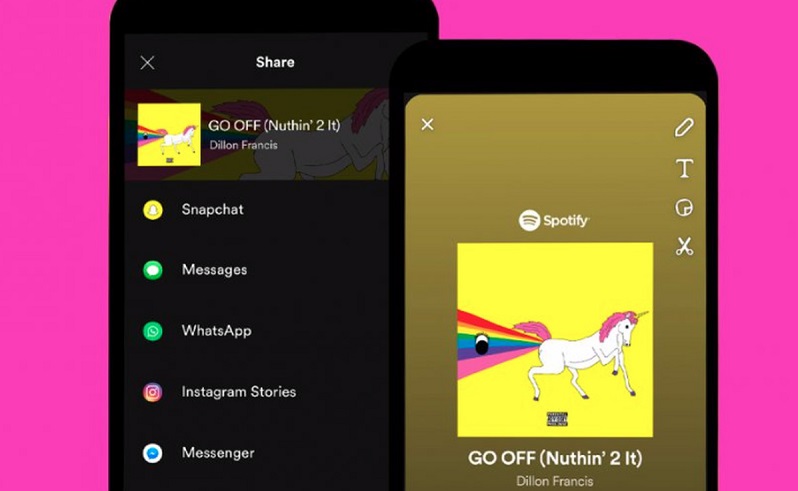 Spotify may have had the ability to share music to other social media platforms for a while now, but one that was missing was Snapchat, which has been left out of integration by the popular music streaming app. Spotify is finally changing that by announcing (via The Verge) that the ability to share music directly to Snapchat will soon be on its way.
With the new feature, any user will be able to select the share option when listening to a song and be greeted with the traditional menu they are used to, with Snapchat now added to the list. Once selected, Snapchat will automatically create a snap that includes song info and album art for the currently playing track. This can then be sent to your individual Snapchat friends or to your story. You can share individual songs, albums, playlists, or podcasts. Once a user receives a Spotify share on Snapchat, they can simply swipe up to start listening to whatever song was just sent their way, just like how it works with the other apps.
It's a small feature update, but one that is important as companies find it increasingly difficult to cater for the many diverse social media platforms without trying to isolate or favour any particular one. With the likes of Facebook's Threads coming out soon to also challenge Snapchat, there will be yet another social media app for companies to be aware of and build integration towards.  Something which big companies like Spotify can easily do, but where smaller companies might find it difficult to easily support all platforms.  
Last Updated: September 10, 2019