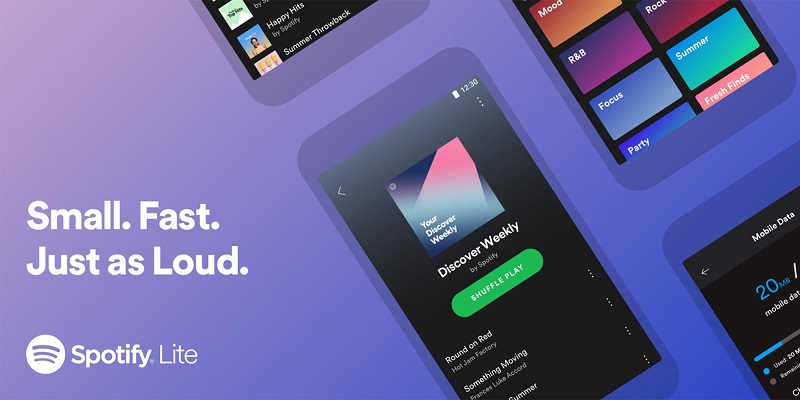 Music streaming services like Spotify can be a godsend for people who love listening to new music that matches their tastes better than any radio station can offer (plus you get less of that annoying talking). However, the biggest problem with music streaming is that it is quite data-intensive, which means in data-challenged countries like ours, not many people are willing to adopt them, despite how incredibly useful they are in brightening your day.
Spotify hopes to address some of these problems with a new version of their app, titled Spotify Lite. Spotify Lite is designed for people with smaller data plans and older devices. The new 10MB app (the main Spotify app can use up 100MB) is very similar to the original app with only one new feature: the ability to set a data limit and receive a notification when it's reached. A necessity for those on data restrictive plans. Spotify Lite is not just aimed to be light on bandwidth, but memory footprint too. Listeners can also control their song cache and clear it with a tap when storage becomes an issue, something which makes the app a lot more usable on older phones.
The lite app is available in 36 markets around Asia, Latin America, the Middle East, and Africa through Google Play and will work on any device running Android version 4.3 and higher. It offers the same experience as the normal Spotify app but is optimised for slower connections. The only other difference with the Lite variant is that users' libraries are replaced with favourites, which is where all saved songs and playlists are found.
Spotify Lite joins a host of other tech companies that have realised there is a market for embracing data-sensitive users, with Facebook, Instagram and Uber all having Lite variants of their own. These changes by Spotify might not be major, but if you have an old phone and a small amount of data at your disposal, it may just finally lure you to use it.  
Last Updated: July 10, 2019