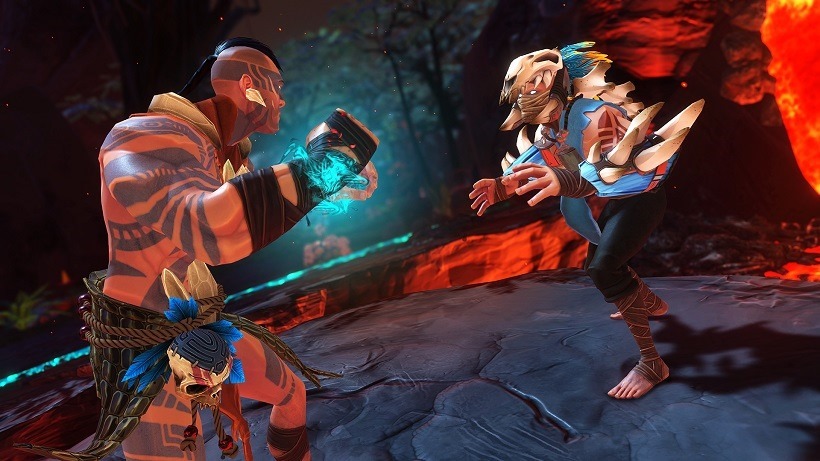 Insomniac Games are truly living up to their name lately. Not only did they just release one of the best PS4 titles to date (along with an Xbox exclusive just over a year ago), the developer today added not one, but two more games into its 2016 line-up. But unlike previous efforts, Insomniac are aiming at gaming's latest platform – Virtual Reality.
Insomniac actually already had a VR title in development prior to yesterday. Edge of Nowhere is a third-person adventure title coming exclusively to Oculus Rift in June, and it's now being joined by two very different, very interesting titles. The first, named The Unspoken, pits two players to a magic duel online. The game works specifically with Oculus Touch, mapping hand movements to create specific spells in an extended game of Rock, Paper, Scissors.
Once you start getting better, you'll be able to telegraph your opponents hand movements and hopefully whip up your own counter-spell Doctor Strange style. It's one of the few multiplayer VR titles in development, and it looks like the most interesting yet.
But not as enticing as Feral Rites. The third-person melee brawling adventure title borrows some elements from the likes of The Legend of Zelda and God of War, mashing up brutal melee combat with some extensive exploration and backtracking through a dangerous world. Playing as either a male of female lead that can transform into a beast, Feral Rites fixes the camera to certain positions in each area, allowing you to get a better view with Oculus' head-tracking.
Insomniac also says there's a surprise in store for particularly brutal kills. Which should look spectacular in VR.
They both join the Antarctic horror Edge of Nowhere as Oculus Rift exclusives, which presents a strategy that no other massive AAA studio is tackling. Most large Western studios have yet to even wet their feet in the pools of VR, while Insomniac is changing up what types of titles they develop almost on a whim. But as long as they keep the quality as high as they have over more than a decade, you'll hear no complaining from me.
Last Updated: April 19, 2016