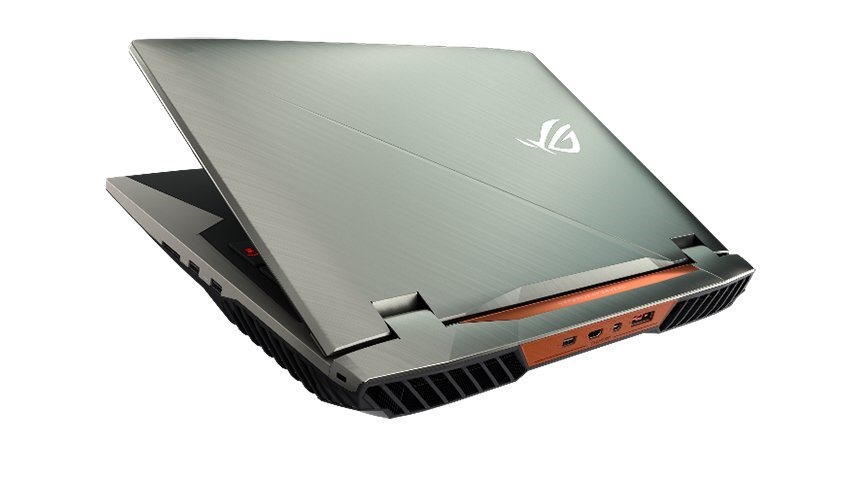 High-end gaming laptops are becoming indistinguishable apart from their usually gaudy branding. They offer much the same specifications – usually an Intel i7 paired with an Nvidia GTX 1080 for the best in on-the-go PC gaming.
Asus is showing off its new ROG Chimera gaming laptop at IFA Berlin. Yes it's yet another great hulking mass of a thing, with a brushed aluminium exterior, massive air vents and clean angular lines – but it has a trick or two up its sleeve.
It's the first laptop to have a 17.3 inch 144Hz screen (they usually cap out at 120Hz), which coupled with Nvidia's G-Synch technology, should result in a gaming experience that's deliciously smooth. ASUS says the panel has a 7ms grey-to-grey response time, which is decent. The machine also packs an unlocked Intel Core i7-7820HK CPU and Nvidia GeForce GTX 1080 GPU, so it definitely means business. You can expect that ASUS will flout its VR readiness.
Because of its bulky size, it's a safe bet that the system wasn't designed with Nvidia's Max-Q technology in mind, so it eschews the power/size balance for pure beefiness. That's a probably a smart move, as it means making full use of the 1080, to take full advantage of the 144Hz panel
Its other neat trick is that it has the Xbox Wireless Adapter built right in, so you can connect Xbox controllers wirelessly without having a stupid dongle sticking out of the side of the thing.
ASUS hasn't revealed the full range of specs, its release date, or – importantly – its price. Right now, they're just happy to type "first!" in the YouTube comments.
Last Updated: August 31, 2017