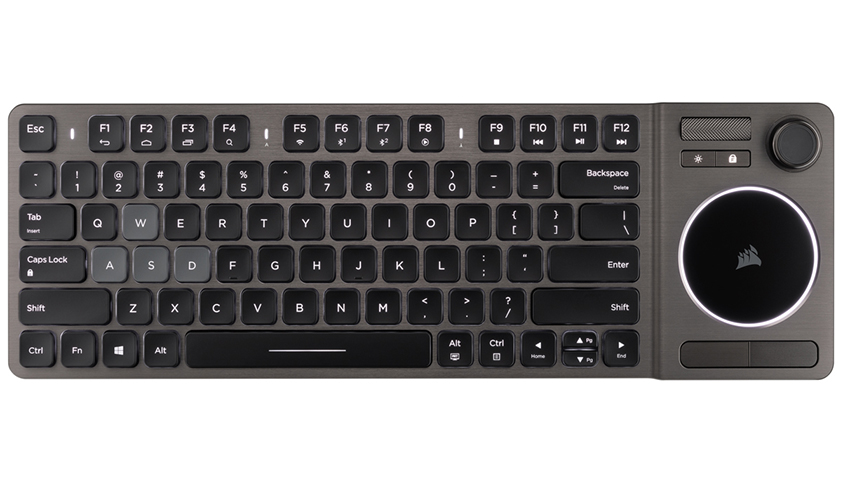 In the age of Smart TVs, it makes sense to have some kind of typing or scrolling interface at hand. Rii has a selection of convenient devices for non-gamers, while gaming accessory companies have taken several stabs at getting you to use a keyboard and mouse in the living room. There's the Razer Turret, and Corsair offers a lapboard in which you can slot in your K63 wireless keyboard. Of course, for an extra thousand Rand or so.
Now Corsair has launched the K83, an ultra-slim wireless keyboard designed for couch gaming. Built on an aluminium frame, the device incorporates a laptop-style 76-key keyboard, two shoulder buttons, a circular trackpad which can support up to four-finger gestures, and a mini analogue joystick.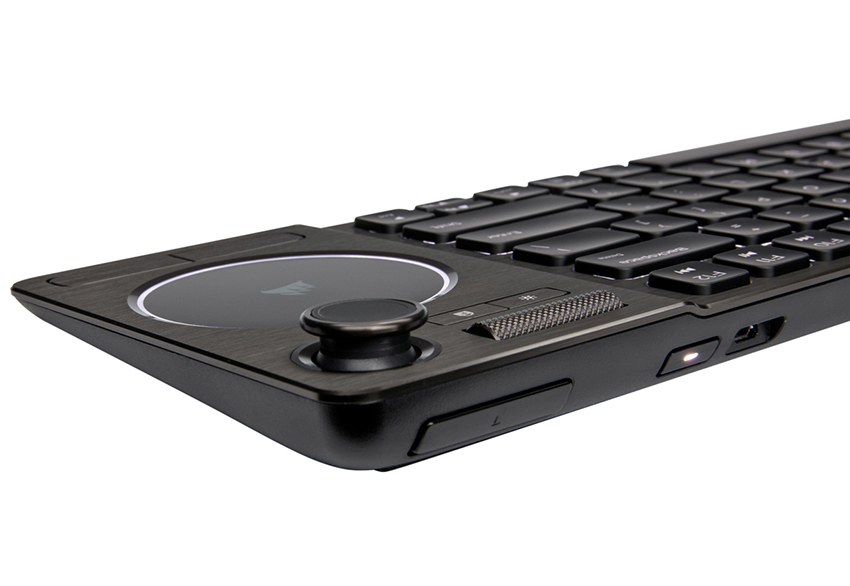 The joystick is an interesting addition. On top of being used for navigation purposes, the idea is that it is used in tandem with the shoulder buttons to emulate the experience of using a mouse. the joystick can also be clicked down and operate as a middle mouse click.
Specifications wise, the keyboard makes use of low-profile membrane scissor switches that features 20-key rollover with anti-ghosting. Each key is backlit but does not feature Corsair's signature single-key RGB LEDs. Connectivity can either be done wireless through 2.4GHz Bluetooth, or by an included USB dongle. The wireless option boasts a USB report rate of 1000Hz, and the keyboard's power charge is reportedly good for 40 hours of continuous use.
The keyboard is supported by Corsair's iCUE software, and is compatible with most smart devices including Apple TV, Samsung Smart TV, and Nvidia Shield TV.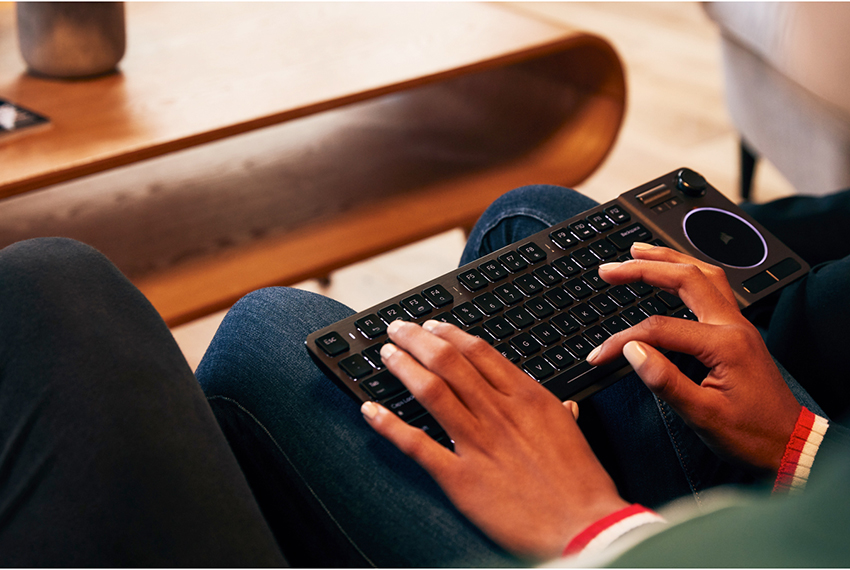 The Corsair K83 Wireless Keyboard is now available at the company's website, and is priced at $99 (Around R1,450 at direct current exchange).
Last Updated: March 8, 2019