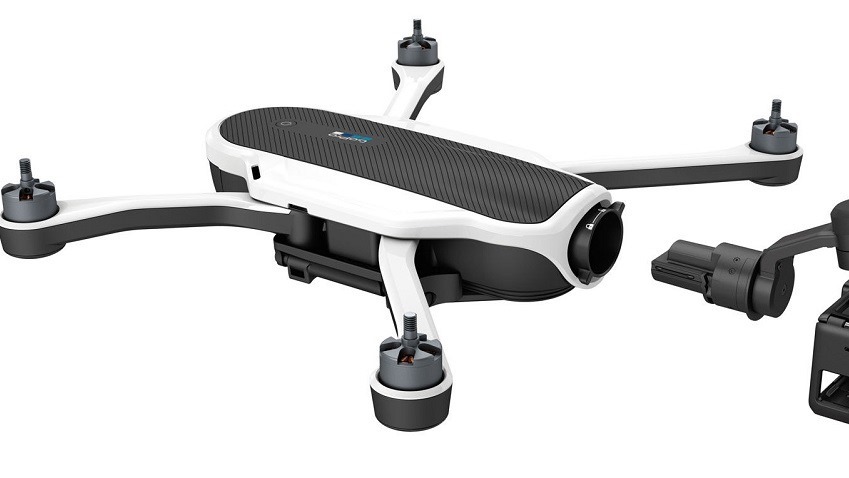 Three months ago GoPro was hot on the heels of rivals DJI in releasing their own high-end camera capable drone, the Karma. The drone itself was just one way to use your GoPro, with the full package included the iconic cube camera, drone and stabiliser arm. The problem was that one of those pieces didn't work, and it didn't take long for reports of the Karma falling out of the sky to force GoPro to recall the product entirely. They've fixed it now, so the Karma is back.
GoPro found that a slightly embarrassing issue was causing these over $1000 pieces of tech to fall out of the sky. The little piece by the Karma's battery that's meant to keep it in place was a little flimsy, causing bad contact between the battery and the drone. Of course a sudden loss of power to something flying dangerously high and far away from you is pretty bad, and watching your new drone spiral to the ground is just a heart-breaking experience.
GoPro assure users that they've addressed the issue and tested it thoroughly, which is why the Karma is now back on shelves. It still costs $1099 for the entire package (camera, drone and stabiliser), but GoPro is being a little flexible. Since they ended up selling the stabiliser alone after the recall, you can pick up just the Karma for $599. If you want just the drone and the stabiliser (meaning you already have the camera) you're still looking at $799.
While the DJI Mavic Pro still offers up a great alternative (it's smaller, lighter and a little cheaper), GoPro is offering versatility. The Karma is for those who are already deeply invested in the GoPro ecosystem. So if you're aiming to take your action shots to a new frontier you don't have to worry about jumping ship anymore.
Last Updated: February 2, 2017