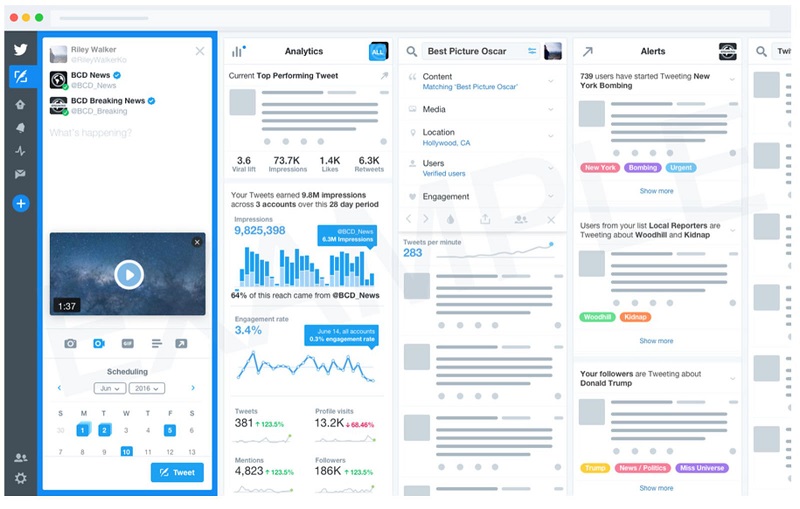 I honestly don't spend much time on Twitter, which is why I'm okay to simply use it only as an app on my mobile phone, but if you are someone who likes to share your daily happenings like what you are eating, how your day work was and even your bowel movements well then you are probably going to want to have something that is a little more accessible to you that you can use from the comfort of your PC.
That is where TweetDeck comes in which is essentially a browser-based Windows desktop App (used to be on Mac too, but that was recently discontinued) that makes it easier to stay up to date with Twitter on your PC and get more screen real-estate on all that is going on. The only problem with TweetDeck is that Twitter hasn't really been giving the app much love and so has been lacking in features for a while now. Since it was acquired back in 2011, it has kind of remained a separate entity of the company and not always formed part of their core plans.
Following a recent poll on their twitter account though, it appears the company wants to give users a little more attention with a promise that the app will be getting native support for GIFs, polls and emoji.
As someone who doesn't even use TweetDeck, I'm surprised it didn't have these features in the first place, especially considering GIFs and emojis are practically a language of their own that some people communicate in. It's great though that Twitter is being a little more considerate to their desktop users and hopefully a sign that the company could be working on ensuring TweetDeck has great parity with the rest of their web and mobile features.
Last Updated: May 17, 2019