On Friday night, Valve very quietly dropped a teaser for it's own, all-new virtual reality headset. And they have been very cryptic: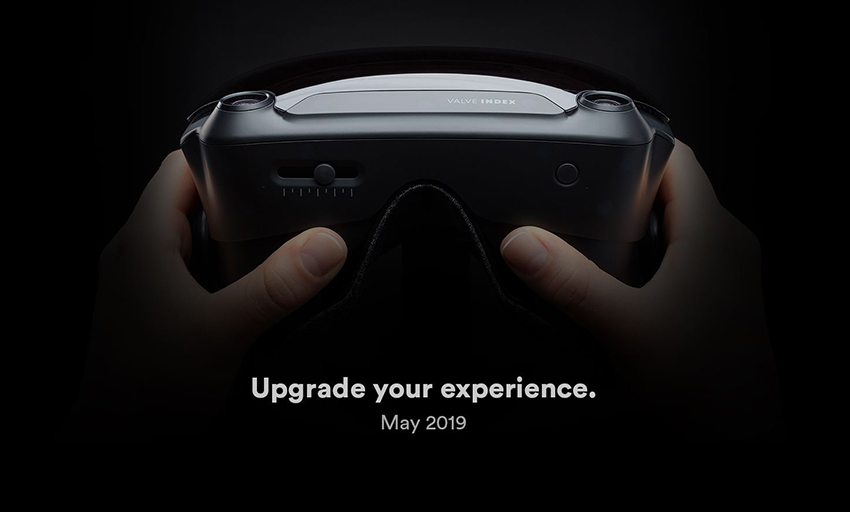 Posted on a Steam page, the teaser is but a single image of the device labelled the Valve Index. It's an overhead view of the headset grasped by a pair of hands. From what we can see, the Index includes two wide-angle cameras on either side, alluding to inside-out tracking that, like with the Oculus Quest, will allow a user's freedom of movement. The top left-hand side of the headset features an adjustment slider, which is likely for a user to adjust the headset's interpupillary distance (IPD).
However, other than these noticeable details, nothing else is known for sure at this point. It unclear whether the headset will be a standalone device, as is the case with the Quest, or will operate thanks to a PC tethering like the Oculus Rift S or HTC's Vive headsets.
Rumours and reports about Valve developing its own headset (outside of the SteamVR partnership with HTC and the Vive, that is) have been circulating for a while now. Back in November, UploadVR reported that the company was working on such a project, one that featured a 135-degree field of view (a higher number than HP's recently-launched Reverb headset with its 114-degree view), and was being developed alongside its own set of "knuckles" motion controllers. Valve did hit a stumbling block earlier this month when it was reported that they had laid off a baker's dozen of full-time employees working on VR, but the rumours regarding the headset's existence have now come up true.
When the Valve Index debuts in May, it will be to a very crowded market. Oculus is getting ready to launch the standalone Quest Rift S headsets, HP has just launched the Reverb, and HTC is working on releasing the new Vive Cosmos.
Last Updated: April 1, 2019