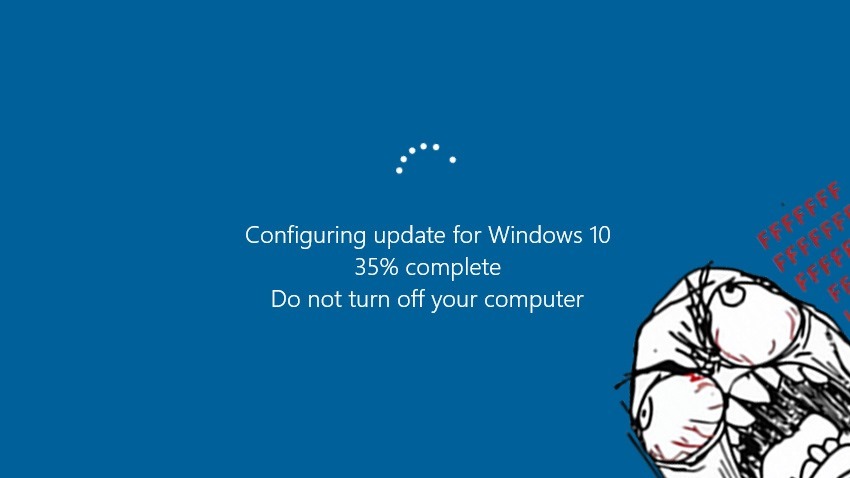 One of the most annoying things about Windows – and especially Windows 10 – is the way that it often forces updates. Mostly because it has the worst timing. Whenever you absolutely must get some work done, Windows will decide to update and use your precious, fleeting time to get itself up to spec.
It's something Microsoft is aware of – and has included a scheduler to help get updates and maintenance done at a set time, preferably when a PC is sitting idle. It's not enough though, and many users still complain of having to deal with inopportune updates.
In the latest Windows insider preview update, the OS will now use an AI-driven predictive model to time updates better.
"Have you ever had to stop what you were doing, or wait for your computer to boot up because the device updated at the wrong time? We heard you, and to alleviate this pain, if you have an update pending we've updated our reboot logic to use a new system that is more adaptive and proactive. We trained a predictive model that can accurately predict when the right time to restart the device is. Meaning, that we will not only check if you are currently using your device before we restart, but we will also try to predict if you had just left the device to grab a cup of coffee and return shortly after."
It's a small step to making Windows a little less annoying, and Microsoft says its internal testing to date has produced positive results. I'll still keep my Pc to update in the ungodly hours of the morning, but having something that's a little more proactive in staving off updates when I'm trying to work would be lovely.
Last Updated: July 26, 2018