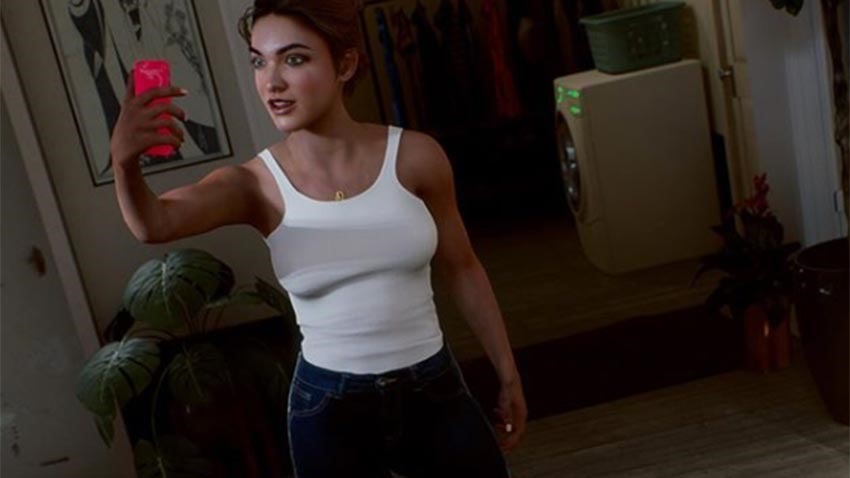 Folks, it's over. Society has peaked, the game was indeed good and we can now pack up our bags and wave hello to extinction because we've reached the top of the mountain. I mean sure, landing on the moon and finding the god particle is impressive stuff, but how does that scale in comparison to the world's first properly virtual porn star?
Jedy Vales is her name, and presumably after devouring the souls of thousands of interns who handled social media and brand campaigns for YouPorn, social media is her game. The YouTube of Porn has unveiled the first look at their new brand ambassador that was created by CamaSutra VR. "Jedy is the quintessential representation of the technological innovations we are known for," YouPorn vice president Charlie Hughes said in a press statement.
With Jedy coming on board, we'll be able to create the opportunity to interact with our users in a new environment. We look forward to seeing what Jedy has in store.
I'll bet. Jedy is different to the usual glut of CGI creations on porn sites out there as I've been told, as she happens to be designed to have a personality that will be active across Twitter and Instagram. Which is much much different from those other CGI models on porn sites, who happen to be Overwatch assets who have a weird relationship with tentacles. On those social media platforms, Jedy will interact with fans in a safe for work manner, whereas she'll be spending her day being rendered in Unreal Engine as she performs social brand stuff for viewers in real-time.
Unless you're in the UK that is, where any attempt to see Jedy Vales in action will be met with Many Fails. It's a novel idea for Pornhub, as finding influencers to promote their site is probably a headache not worth having. For now, Jedy is ready to read all of your comments on Pornhub, and may the gods have mercy on the moderator team behind Jedy as they sift through all of that content.
We'll bring you a review of Jedy's performance as soon as I'm done watching in a few minutes, and have checked to see that I haven't gone blind.
Last Updated: May 9, 2019