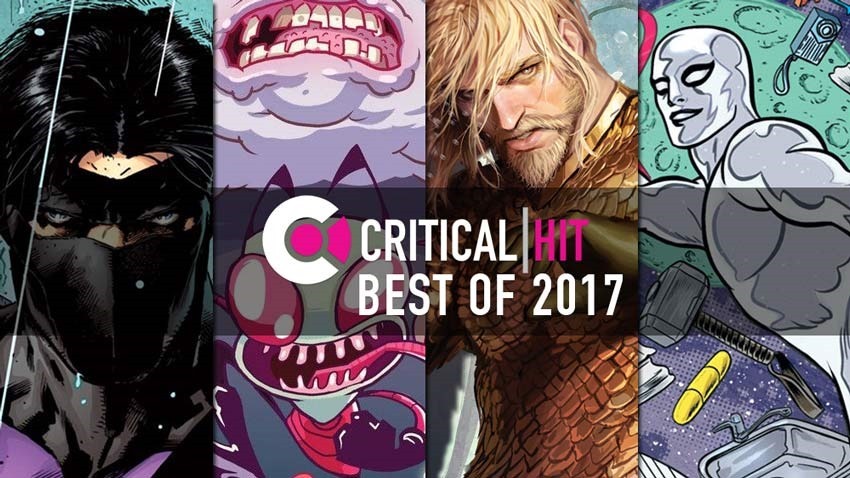 Sweet Gorilla Grodd, I love comic books. They're the ultimate form of escapism, a neverending adventure across any and all mediums that arrive every Wednesday. The last decade has seen the medium explode in growth, tackling all manner of subject matter in addition to the usual action that fires on all cylinders.
You can find a hundred different epics every week and not a single one will be a repeat. Which is a testament to the strength of the greatest art form that humanity has ever produced. 2017 was another stellar year for comic books, especially if you were willing to look beyond the usual established players. While choosing any one comic book and claiming it to be the best of the best is more impossible than accurately pronouncing Mr. Myxyzpytlyk's name backwards on the first try, finding plenty of recommended reading certainly wasn't.
Here's a look at twenty of the very best comics that 2017 had to offer.
2000AD (Rebellion)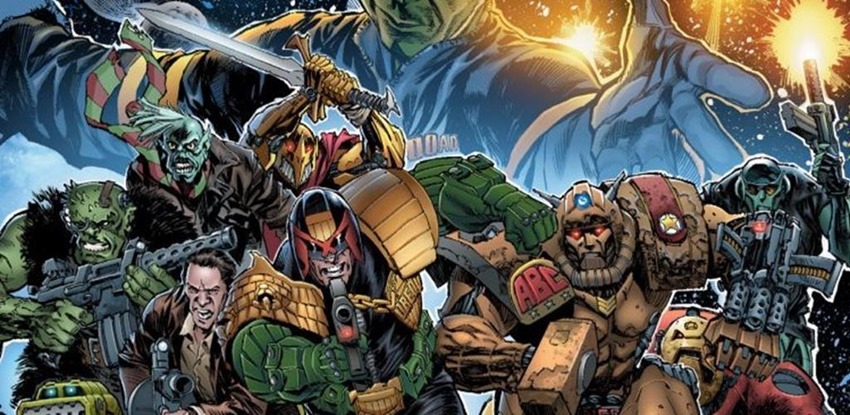 Writers: Various
Artists: Various
Fifty years after it first debuted, 2000AD is still the undisputed home of thrill power. Whether it be the latest saga starring the lawman of the future known as Judge Dredd, high concept science fiction or even grounded tales of revenge, 2000AD is still doing what it does best: Giving its readers quick tales of excitement across the widest variety of mediums possible, while allowing those tales to be crafted by the finest hands around.
All of that, and on a weekly schedule as well. Borag Thung, Earthlets.
Aliens: Dead Orbit  (Dark Horse)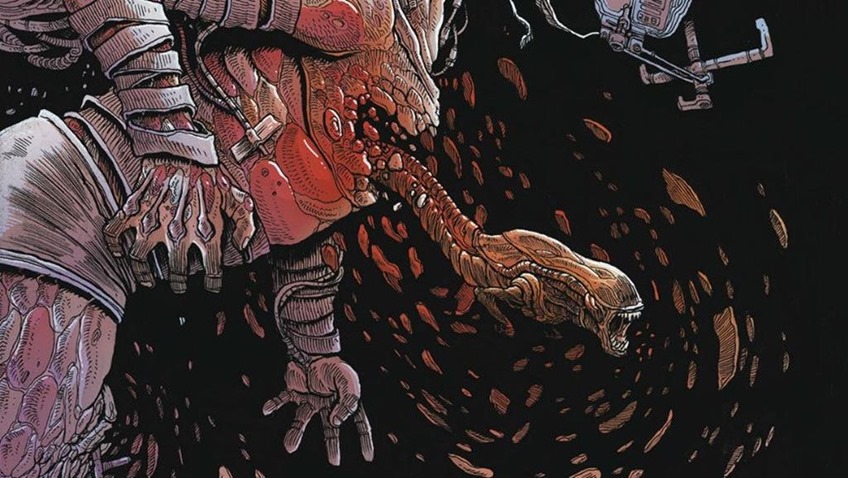 Writer/Artist: James Stokoe
Forget the underwhelming Alien: Covenant that featured incredibly smart people making incredibly stupid decisions this year. Not even Ridley Scott could live up to his own legacy, but writer/artist James Stokoe certainly captured the spirit of the original 1979 film in a printed product that was haunting to read and gorgeous to gaze at in horror.
A lone protagonist facing the horrors of face-huggers and Xenomorphs in the cold dark vacuum of space already makes for gripping reading, but it's Stokoe's art which pushes the series far beyond anything that even the recent feature films could have hoped to have accomplish with their massively inflated budgets. Unbelievably visualised and rich in details, Aliens: Dead Orbit rewards fans with every turn of the page in this gripping thriller.
Aquaman (DC Comics)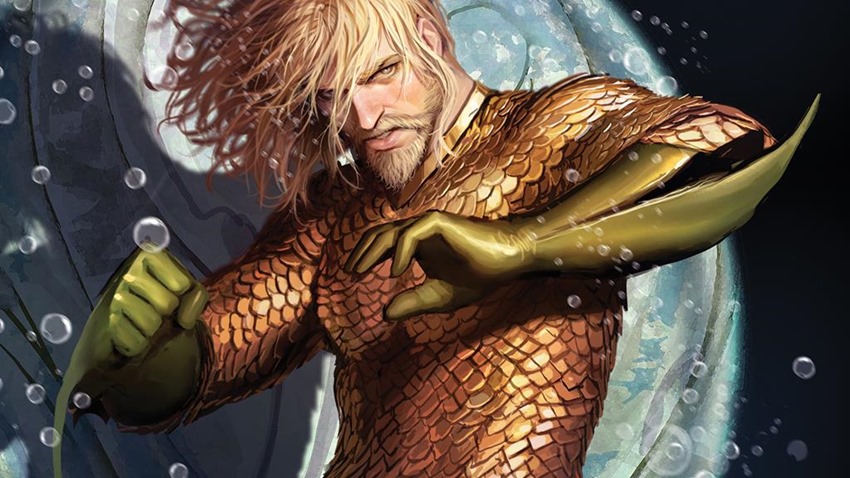 Writer: Riccardo Federici
Artist: Stjepan Sejic
King of the seven seas, a god who has fought Superman to a standstill and still thought of as a joke by the wider public. If ever there was a time to take Aquaman seriously, then 2017 was the year that proved that one of the founding Justice League members was more than just a cheap laugh. Combining high stakes action that saw the king deposed and exiled from his kingdom, Riccardo Federici and Stjepan Sejic nailed the perfect formula for Arthur Curry as they blended his past, present and future into a tight tale of betrayal and action.
Batman (DC Comics)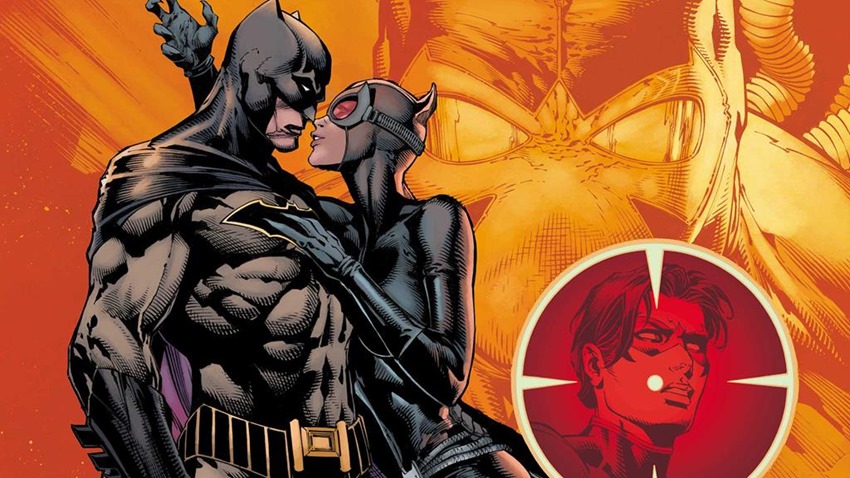 Writer: Tom King
Artist: Various
With DC Rebirth giving the dark knight a solid new foundation for adventures that would culminate with writer Scott Snyder and artist Greg Capullo's currently unfolding Dark Nights: Metal, it was up to writer Tom King to keep the momentum going outside of those crazy events. Which he did, wonderfully. The War of Jokes and Riddles was the opening salvo in a yearlong saga, that saw the Dark Knight propose to Catwoman, struggle with the idea of finding happiness and fending off Bane once and for all.
The end result? A stronger Batman, whose psyche was on full display thanks to a biweekly schedule that found brave new angles with which to explore the idea of the caped crusader.
Giant Days (Boom! Studios)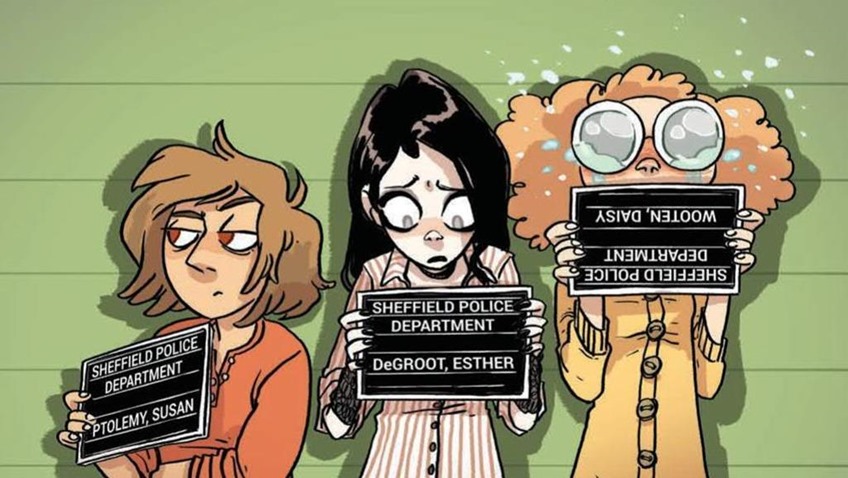 Writer: John Allison
Artist: Max Sarin, Liz Fleming and Whitney Cogar
Some days, you don't want cataclysmic world-ending events being beaten back by the tights and capes crowd. You want a laugh, you want good-natured humour and a chemistry that hasn't been seen since the original Top Gear team got the sack. Giant Days is that series, an exploration of life, love and responsibility from its three leads.
Three British University students, thrown into adulthood and left to fend for themselves in their own recently acquired habitat. While the results are predictably chaotic, you just can't help but feel for this trio of trouble-magnets. They're massively relatable, they're flawed and inexperienced people who stumble through life and at least attempt to learn from their mistakes.
The only comic on this list that truly understands how there is no easy answer for how to adult properly, Giant Days is a colourful and joyous exploration of growing up. I dare anyone to read this series and not have a smile on their face at the end of any issue.
God Country (Image Comics)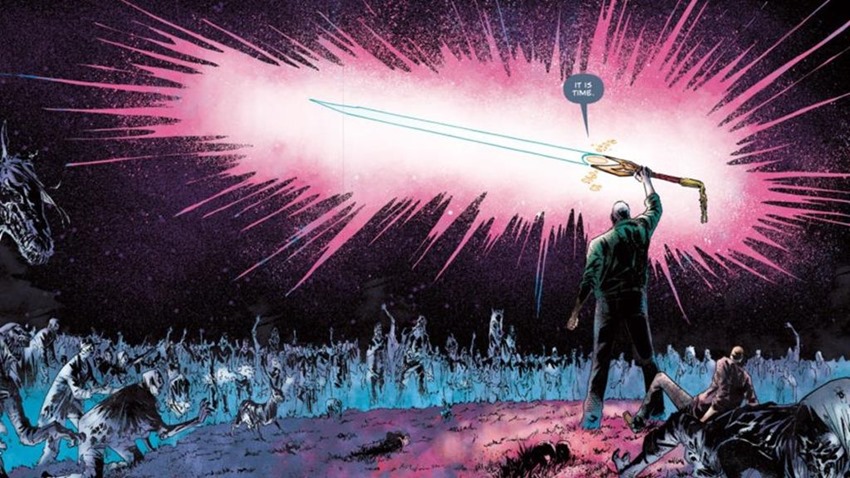 Writer: Donny Cates
Artist: Geoff Shaw
For a concept that asks its followers to believe in a single deity being responsible for all of creation, religion happens to more often than not be a personal exercise in faith. Whether unseen forces did shape our world or if they're merely an idea that we hold onto to help comfort the thought of us being utterly alone in this universe matters very little, as God Country proved that even gods are no match for an even more powerful and primordial force: Family.
A mini-series told in six issues, God Country's setup was simple enough. Emmett Quinlan is knocking on death's door, his mind ravaged by dementia and his family on the verge of deserting him until the widower locks his hands on one of the most powerful weapons in all of existence. What follows next, is a tale of gods, mortals and the power of fatherhood.
Infamous Iron Man (Marvel)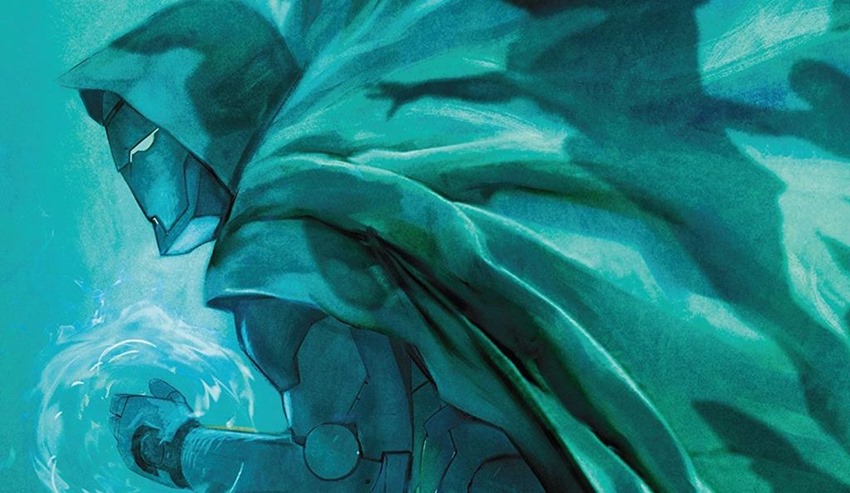 Writer: Brian Michael Bendis
Artist: Alex Maleev
What does a man do when his reign as a god has come to an end? With the Secret Wars over, his godhood stripped from him and a second chance in his hands, Victor Von Doom finally found a new purpose in life: Redemption. Deciding to protect the world from malevolent forces on the prowl in the absence of the Fantastic Four and Iron Man, a new armoured Avenger was born.
One that the world wasn't ready to accept or trust, as the Infamous Iron Man found out the hard way. Seeking redemption, Victor Von Doom's latest journey may have been his most personal one yet as the greatest villain to ever live proved that if he was capable of change, so was the rest of the world.
Invader Zim (Oni Press)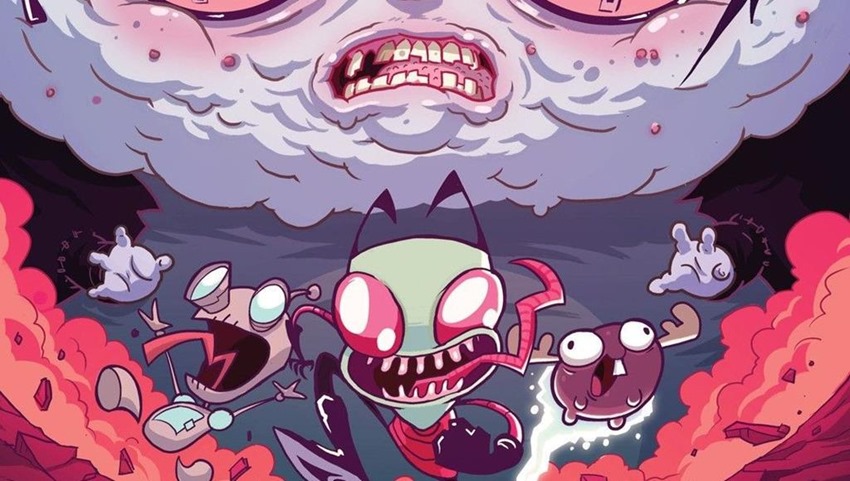 We'll never ever get another TV series like Invader Zim. Distinctly dark and maniacally energetic in its execution, it's a miracle that Invader Zim was ever allowed to air. The next best thing? The magnificent Oni Press comics that picked up the rights to the cult cartoon series, which proudly carries the torch in an era even darker than the future imagined by that TV show.
Wildly insane, relevant and delighting in the misery of Dib's big head (MY HEAD'S NOT BIG), Invader Zim is printed doom at its very best. Frankly, I wouldn't have it any other way, you disgusting pig-smelly hoomans.
Writer:  Eric Trueheart, Jhonen Vasquez, Dave Crosland, Aren Alexovich, Danielle Koenig and Sam Logan
Artist: Warren Wucinich
Invincible (Image Comics)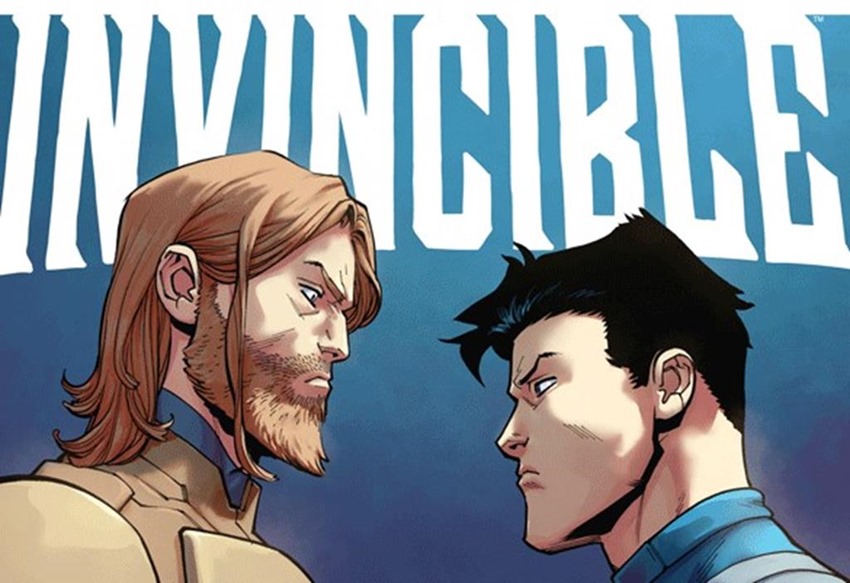 Writer: Robert Kirkman
Artist: Ryan Ottley
Invincible is, and I promise you that I'm not preaching hyperbole here, the best damn superhero comic book ever. 2017 marked the beginning of the end for Image Comic's flagship superhero series, as Mark Grayson grappled with a number of new threats: Betrayal, fatherhood and a war to end all wars as the fate of the Viltrumite Empire was finally placed in his hands.
Invincible this year was a series of love, loss and redemption, all brought to life by writer Robert Kirkman's snappy scripts and artist Ryan Ottley's sharp sense of style. While the end arrives in early 2018 for Invincible, 2017 has been one hell of a ride so far.
The Mighty Thor (Marvel)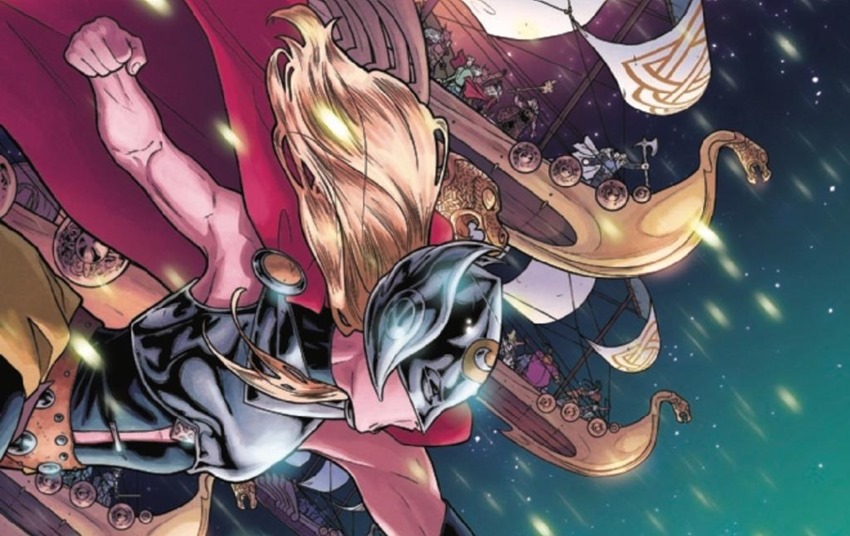 Writer: Jason Aaron
Artist: Russell Dauterman
Marvel's entire approach this year to comic books has been a case of throwing as many titles at readers and seeing what would stick. Very little did in the end, as lacklustre storylines ended not with bang but a fizzle and event fatigue quickly settled in as the house of ideas found itself recycling content from yesteryear throughout many of its titles.
One of the few highlights on the Marvel calendar however? The Mighty Thor. Whether it be Mjolnir's maiden or the original god of thunder, writer Jason Aaron's long game continued to gather momentum as 2017 carried on. The grandest of stories in a cosmic comic book universe, Thor's latest adventures weren't just good reading: They looked stunning as well thanks to the epic art of Russell Dauterman that continues to make each page look amazing enough to warrant an exhibition in the Louvre.
Mister Miracle (DC Comics)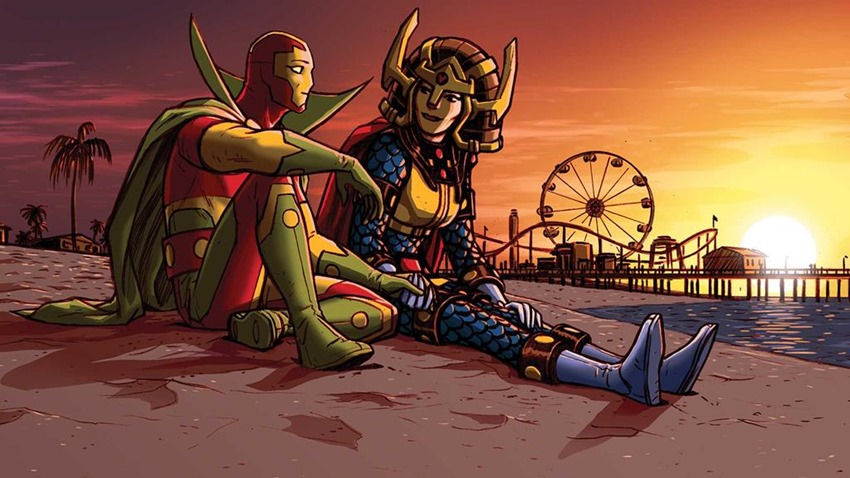 Writer: Tom King
Artist: Mitch Gerards
DC's Fourth World of New Gods and Apokoliptan nightmares has always managed to feel like a high stakes concept that few people outside of Jack Kirby were able to comprehend. Tom King's approach for a new series starring Kirby's escape artist Jesus Christ? A haunting and dark examination of a man who can escape anything but life itself, as a new war broke out in the heavens.
Caught in a dangerous and Machiavellian game between both sides, it looks like Scott Free will have to pull off his greatest miracle yet if he hopes to escape the end of all things and the dread Darkseid himself. Detailed and magnificently visualised by the gritty art of Mitch Gerards, Mister Miracle is one comic book series that you don't want to escape from.
Motor Crush (Image Comics)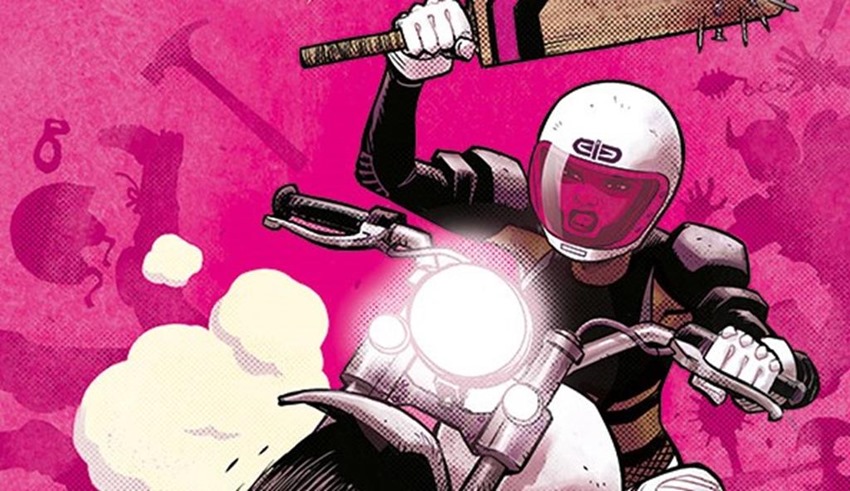 Writer: Cameron Stewart, Babs Tarr and Brenden Fletcher
Artist: Babs Tarr
What happens when you combine a veteran comic book artist's sense of plotting with the fresh new style of one of the biggest breakout stars on Internet? You get Motor Crush, a series which mixes furious action with an even faster flair for danger and adventure. Cameron Stewart and Babs Tarr's series of bikes, drugs and good ol' fashioned cyberpunk themes is a blast to read and appreciate.
Motor City is a neon-dipped racing revolution from a team that feels perfectly in sync with each other's greatest strengths, from writing and art, through to the unappreciated art of leterring the snappy dialogue that flows.
Ninjak (Valiant Entertainment)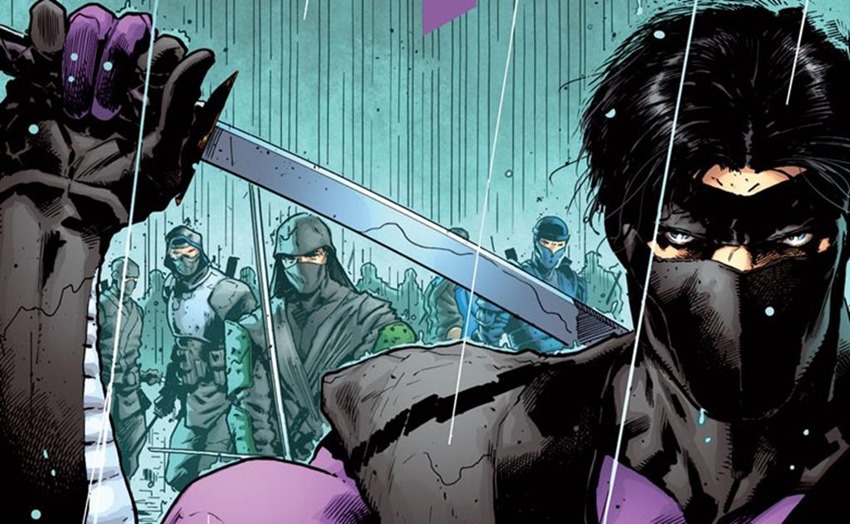 Writer: Matt Kindt
Artist: Stephen Segovia
Valiant Entertainment's universe is filled with gods, warrior-kings who have turned back entire armies and supernatural Voodoo spellcasters who walk in the shadows of dark magic. And even against such odds, there's nothing deadlier than a man with a mission and unrelenting focus. Ninjak is that man, the most lethal secret agent alive thanks not only to an entire arsenal of weapons that makes James Bond look like a cheap hack, but also a mastery of martial arts, espionage and a drive to succeed that cannot be blunted by even the greatest threats on the planet.
Elements which don't just make Colin"Ninjak" King the most dangerous man alive, but rather also simply the coolest comic book character of the year.
Power Rangers (Boom! Studios)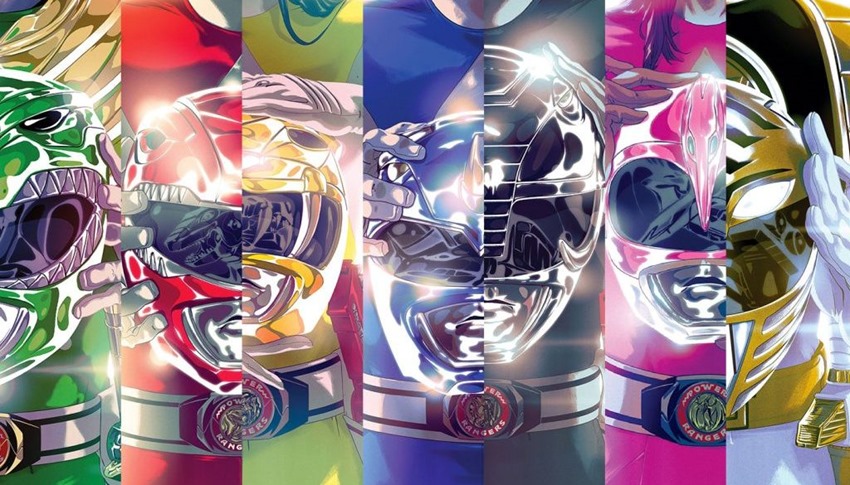 Writer: Kyle Higgins
Artist: Hendry Prasetya
While the big screen this year might have seen the Power Rangers return in a fun new romp, it was the printed page that really capture the spirit of teenagers with attitude. The Morphin grid was once again active and the only way to stop a SKyscraper-sized kaiju was to punch it right in its stupid face with an equally massive walking amalgamation of robotic beasts from a prehistoric era.
Sweet Zordon, it was magnificent. Power Rangers could have easily coasted on nostalgia when Boom! Studios landed the rights to the franchise, but writer Kyle Higgins and Hendry Prasetya managed to renew the Angel Grive defenders with a new vigour and drive. The stories had evolved, the characters were more than two-dimensional tropes and the action was fit for a king. Or in other words: Go go Power Rangers!
Shade The Changing Girl (DC Comics/Young Animal)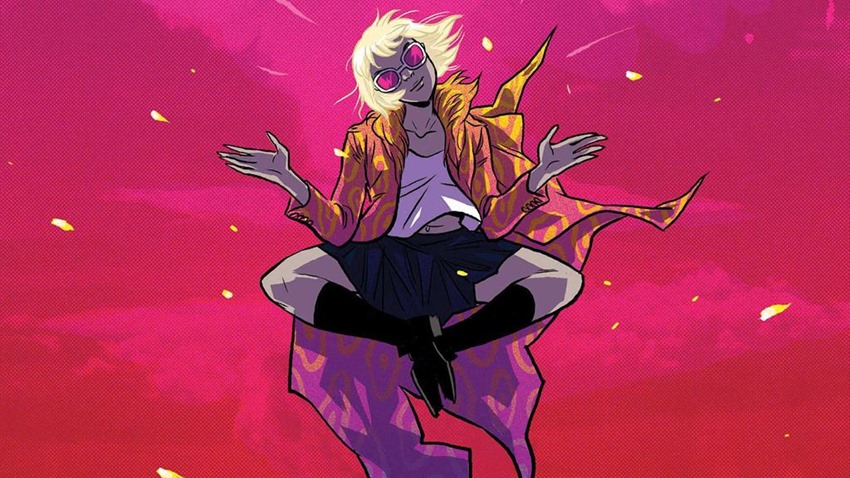 Writer: Cecil Castellucci
Artist: Marley Zarcone and Kelly Fitzpatrick
There's an apt word to describe DC's Shade The Changing Girl: Groovy. Taking a character from the heyday of the Vertigo Comics imprint and perfectly transitioning it in today's turbulent times, Shade is a pitch perfect examination of identity, youth and attitude. Albeit via the method of an adult alien possessing a teenage girl and further complicating that relationship with a third entity thrown into the mix.
A head-trip of note, the psychedelic pacing from writer Cecil Castellucci already flips several conventions on its heads, but it's the mind-altering art of Marley Zarcone and trippy colours of Kelly Fitzpatrick that truly elevates this series into one of the best rides of 2017.
Silver Surfer (Marvel)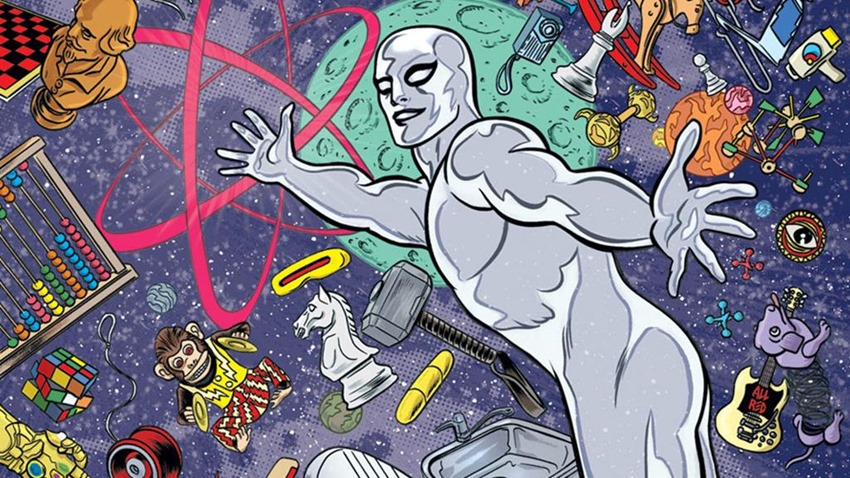 Writer: Dan Slott
Artist: Michael Allred and Laura Allred
2016's very best series from Marvel Comics was easily Vision, a spooky and tense examination of synthezoids in America. 2017's best entry from Marvel? A title that provided more hope and wonder in contrast, as the sentinel of the spaceways soared again. Dan Slott and Michael Allred's magnificent odyssey starring the most noble of souls was a delight to read, boldly going forward with daring new ideas and dynamic art.
The Silver Surfer isn't a complex character to understand. He's a man who sacrificed everything for the love of his love and found himself thrust into unfamiliar cosmic waters. Heartwarming and sincere in its appreciation of the past as it hung ten on a wave of the future, Silver Surfer is Marvel at its finest hour.
Spencer and Locke (Action Lab Comics)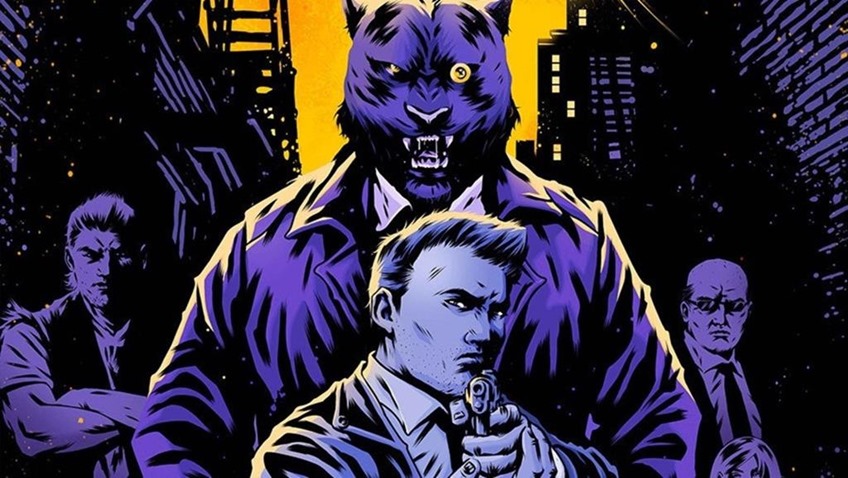 Writer: David Pepose
Artist: Jorge Santiago
If you ever wondered what would happen in Calvin and Hobbes grew up to investigate horrendous murders in a seedy city, then Spencer and Locke will gladly answer that question for you. Nostalgia without the rose-tinted lenses, Spencer and Locke plays loose and fast with its inspirations, striking a subtle balance between homage and a demented wild take on its influences.
Thanks to a snappy script from David Pepose and striking art from Jorge Santiago, Spencer Locke is a memorable murder mystery that is well worth a midnight read.
Sunstone (Image Comics)
Writer and artist: Stjepan Sejic
Sure, Sunstone may look like a gorgeously visualised tale of sex, bondage and kinky outfits. But to focus on only that small aspect of the series would do it a huge disservice. Sunstone at its best, is a love story between nerds. People with passion and love, that just so happens to be directed at a facet of sex that raises a few eyebrows in a prudish mainstream society.
It's the affection between the two leads that drives Sunstone, that makes the series just so damn appealing. Incredibly dense with content and yet never boring, Sunstone is love and leather, romance and rubber that'll leave you laughing, crying and smiling at the end.
Uber: Invasion (Avatar Press)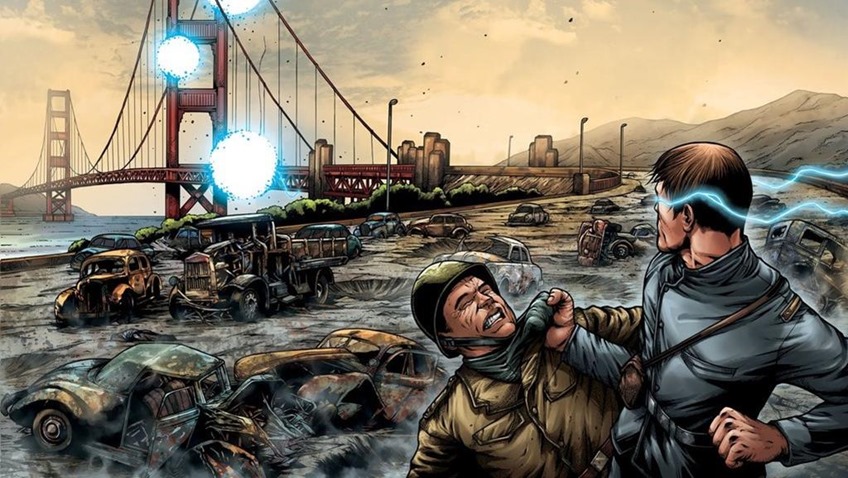 Writer: Kieron Gillen
Artist: Daniel Gete
What if World War II never concluded with an atom bomb being detonated in Nagasaki and Hiroshima, but mankind's greatest war continued to decimate the global population courtesy of a literal arms race? What could be worse than that? How about the fact that in this brave new world, the Axis forces are winning that war?
With Europe decimated and the United Kingdom beaten, only the United States stand in the way of a relentless war machine that has reduced entire cities to rubble using the power of walking weapons of mass destruction. A thrilling tale that charts the resistance to Nazi Germany, Uber: Invasion doesn't just paint a haunting picture of what such a war would look like, but it delivers a story that is heavily rooted in facts, science and horrific logic. It's a documentary of humanity's greatest struggle, delivered in a picturesque and gory documentary that doesn't hold back.
XO Manowar (Valiant Entertainment)
Writer:  Matt Kindt
Artists: Ryan Bodenheim, Renato Guedes, Clayton Craine and Doug Braithwaite
Over the years, Aric of Dacia has served many roles in his short time on Earth. A prince with no home, a warrior who protected his people and a hero to two worlds. In 2017, Aric was more than a just a nigh-unstoppable king in advanced armour that hailed from another universe. He was a soldier, a general and a king once again.
2017's massive XO Manowar saga saw Valiant's flagship character start back at square one, fighting tooth and nail to reclaim that which he had lost in life as entire galaxies attempted to thwart him. A truly monumental war in the stars that saw the king emerge triumphant against unbelievable odds, with every page being a visual knockout. Hail to the king, baby.
Last Updated: December 19, 2017