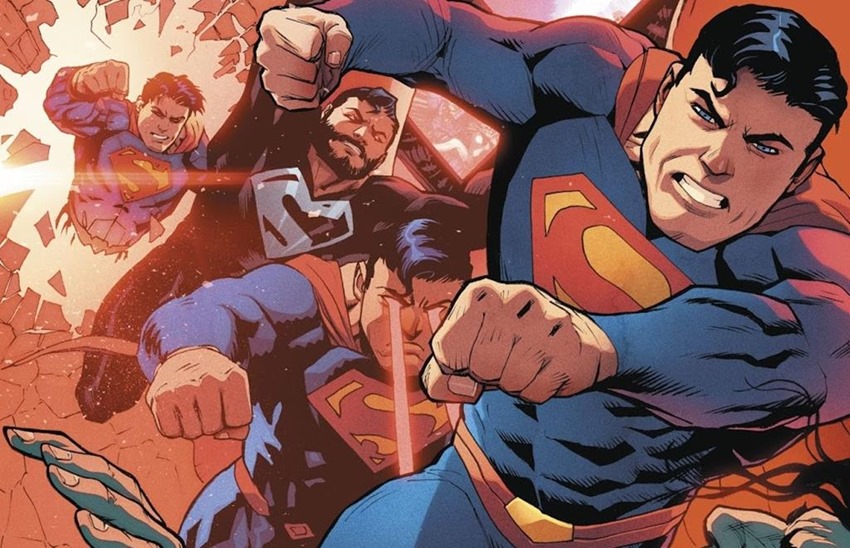 How many comic books have a hundred issues to their name? Plenty! Two hundred issues? Still a lot. Five hundred? Not as many. A thousand issues in the bag? Only one comic book character has endured that long, surviving through the decades and constantly reinventing himself through the ages. A man who was faster than a speeding bullet, more powerful than a locomotive and didn't just leap buildings in a single bound: He soared over them. Doomed planet. Desperate scientists. Last hope. Kindly couple.
Superman.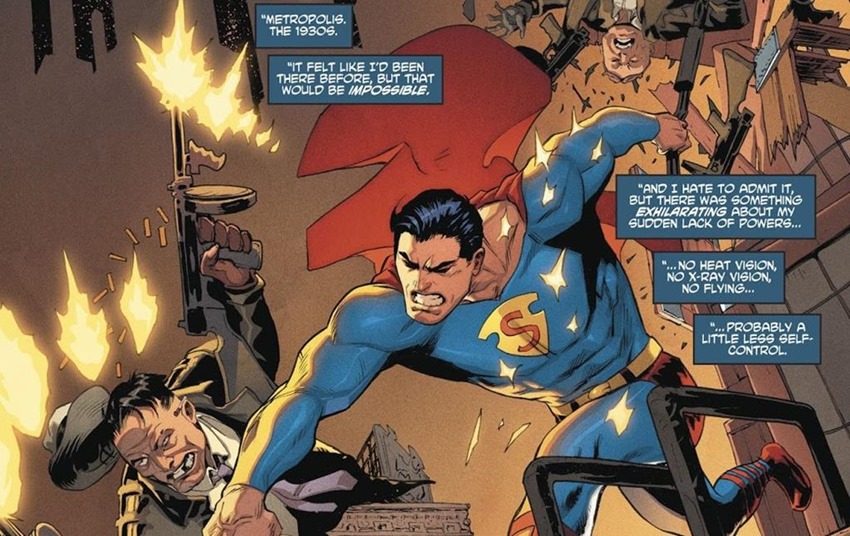 This week saw DC Comics celebrate the landmark 1000th issue of Action Comics, a series that got its start 80 years ago in May of 1938. A jam-packed celebration of all things Superman, Action Comics #1000 had some of the biggest names in the comic book industry spinning quick tales of the man behind the familiar S-shield that still stands for hope.
From Brad Meltzer and John Cassaday's story of the moments set between the firing of a speeding bullet to Tom King, Clay Mann, Jordie Bellaire, and John Workman's touching farewell to Planet Earth in Of Tomorrow, Action Comics #1000 had a lot to say about Superman. Keeping its biggest guns for last however, the landmark comic book saw former Marvel mainstay Brian Michael Bendis' first Superman story published, "The Truth".

On the surface, it's your typical Superman adventure: The Man of Steel is battling a new foe who is clearly in another weight class, fleshed out by the art of Jim Lee, Scott Williams, Alex Sinclair and Cory Petit. What makes this particular story so interesting, is that it adds another wrinkle to Superman's origin in the form of its antagonist Rogol Zaar.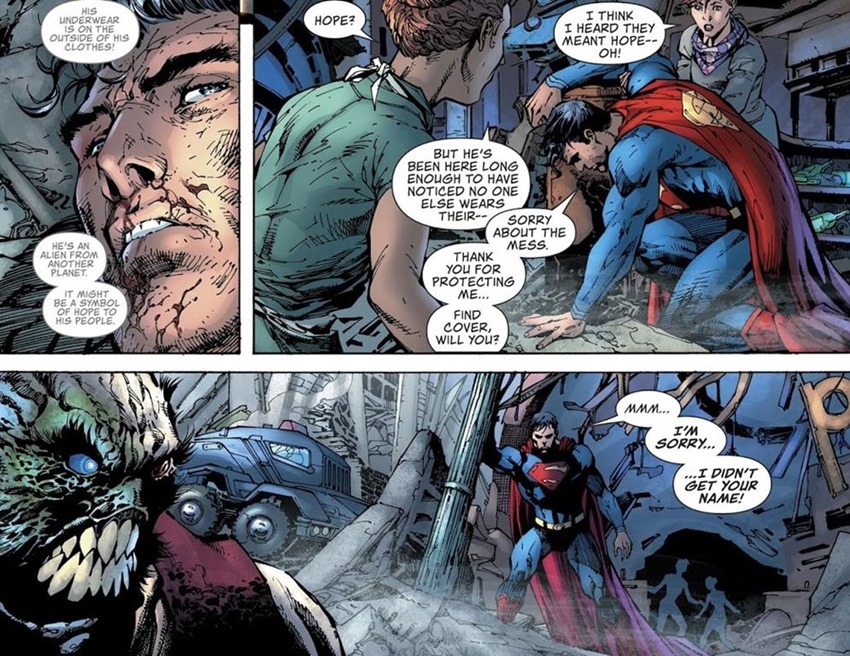 Superman is down for the count, knocked into a nearby restuarant as two civilians discuss the return of his red underoos and Zaar waxes lyrical about how he was responsible for ending the scourge of Krypton. Yup, it looks like the demise of the Kryptonian race may not have come from natural planet exploding causes, but rather from Zaar himself as he alludes to having a hand in the destruction of that civilisation and any survivors who made their way off the planet.
The real kicker? That Superman's father Jor-El is linked to this as well, as Zaar moves in for the killing blow. It's a terrifc and action-packed start to Superman under Bendis, with the entire issue being a showcase of why Superman is still relevant today. As Peter J. Tomasi, Patrick Gleason, Alejandro Sanchez, and Tom Napolitano's detail in "Never-Ending Battle," Superman survives because he adapts to the times.
It's that character evolution, which makes him the benchmark for a genre that in many ways began with him. There is only one Superman, and tomorrow looks brighter than ever for the last son of Krypton.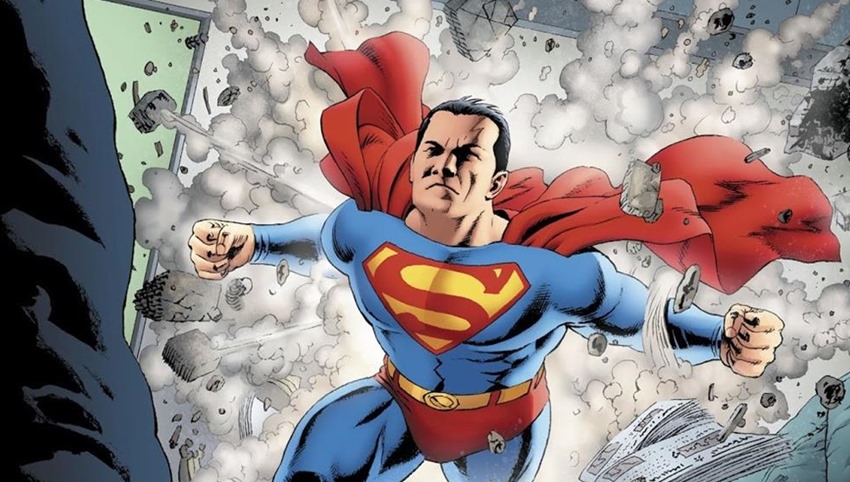 Last Updated: April 19, 2018