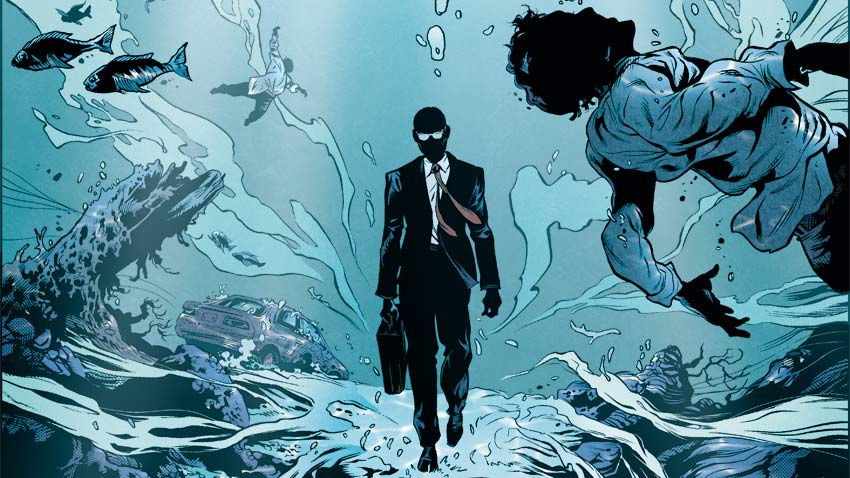 Imagine creating the ultimate jail. Tall walls, the thickest iron bars you can get your hands on and an army of security to keep the inmates under lock and key. Sounds practical, right? What if the best way to incarcerate someone, was to lock them up in a prison of the mind? After all, you'll never have escape on your mind if you never realise just how trapped you really are.
That's the idea in Stronghold, Aftershock Comics' latest title from writer Phil Hester (Deathstroke, The Darkness) and artist Ryan Kelly (The Wicked & The Divine, Lucifer). Out next year February, here's the official synopsis for the series:
Our planet is actually a prison designed to both trap and shelter an amnesiac alien entity of incalculable power. Now known as Michael Grey, this cosmic angel of destruction currently believes himself to be an ordinary, midwestern insurance underwriter, who belongs to a global secret society dedicated to making sure he never discovers the truth about his past.

To make matters worse, our hero has fallen in love with Michael Grey. And for their love to be born, Earth must die.
"Like every kid, I was enthralled by "hidden destiny" stories like King Arthur, The Prydain Chronicles, and then as a young adult, stuff like Mage and Dune," Hester said in a press release via Aftershock Comics.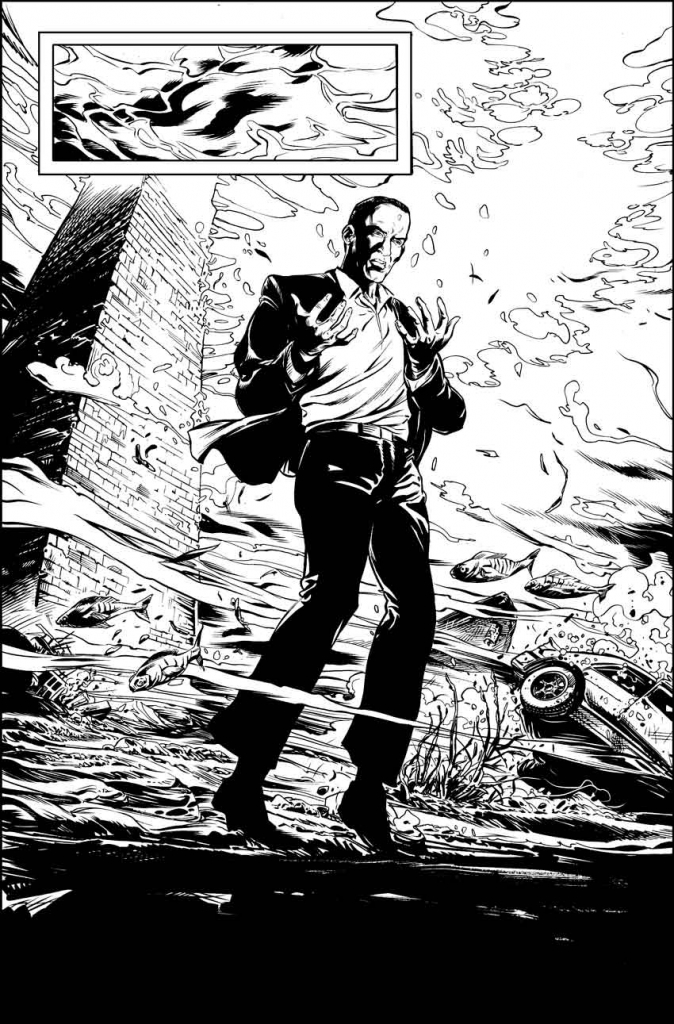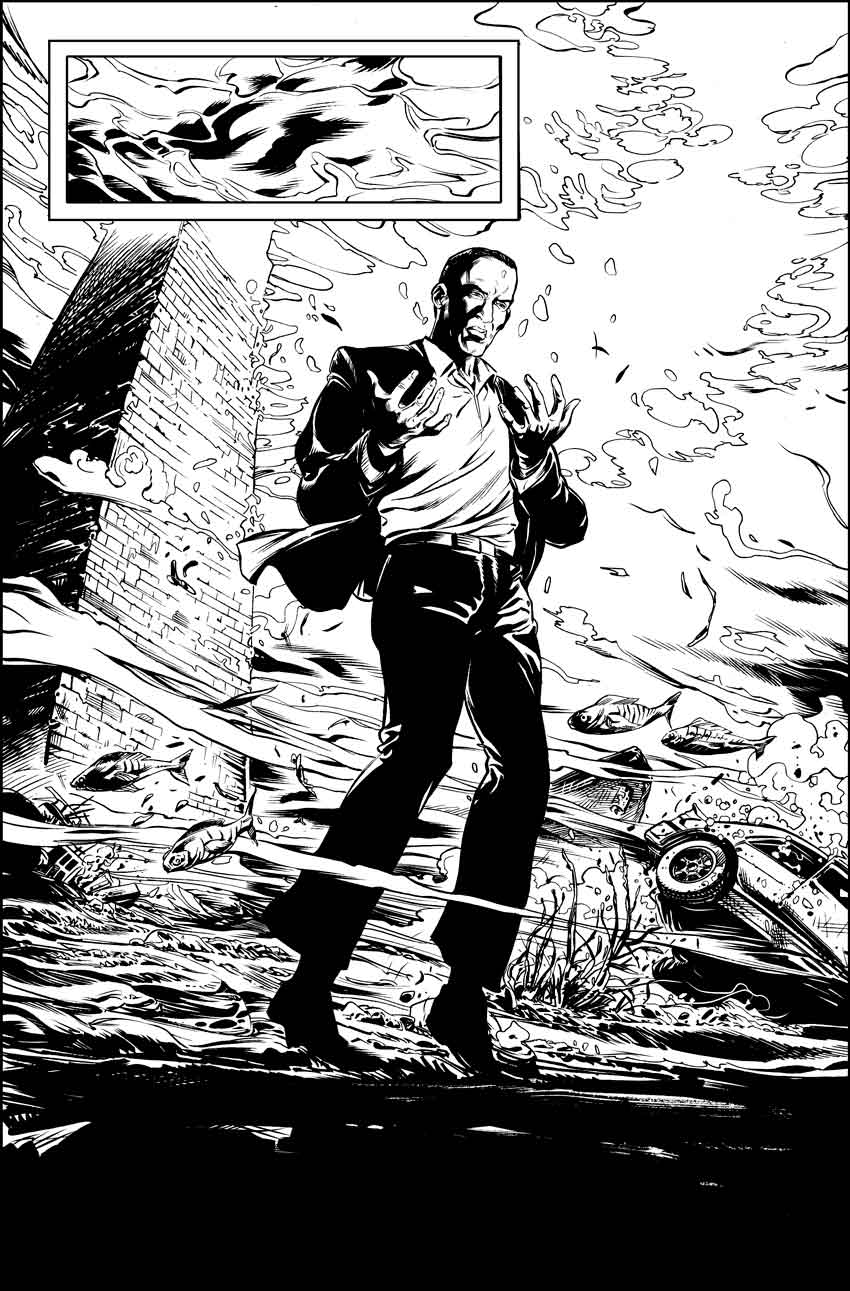 As I matured, I saw how these stories were much more than wish fulfillment or simple power fantasies, but cautionary tales about how stepping onto the heroic stage often costs you your personal happiness. I wanted to take that one step further and ask, what if pulling the sword from the stone not only wrecked your life, but all life? Is claiming your identity worth annihilating everything you love? Is taking that red pill worth ruining everyone else's lives?"

Nothing heightens the unreality of a fantastical story like keeping the real aspects of it authentic. What makes Stephen King's work scary isn't the big bad monster as much as how effectively he contrasts it with the reality of everyday life. The most frightening parts of The War of the Worlds radio broadcast or the original Night of the Living Dead film are hearing and seeing the mundane media reports struggling to grasp the bizarre events.

To maintain that contrast, I sort of have to keep a bright line in my mind between the down-to-earth details of falling in love and the vast cosmic cataclysm yawning underneath everyone's feet. If a reader can feel the authenticity of the relationship, they'll feel like they have a stake in its success or failure in the face of these otherworldly forces.
If that synopsis isn't tantalising enough, then feast your eyes on Ryan Kelly's smooth and precise art for the series:
I'm a big fan of Aftershock Comics lately, a publisher that embodies two fantastic traits in their weekly releases: Quality, and consistency. If Stronghold maintains that status quo for the publisher, I'm pretty sure that Aftershock will have yet another title that further establishes their fantastic line of varied series, which currently ranges from biblical horror in Dark Ark to secret history adventures in Lost City Explorers.
Last Updated: November 1, 2018