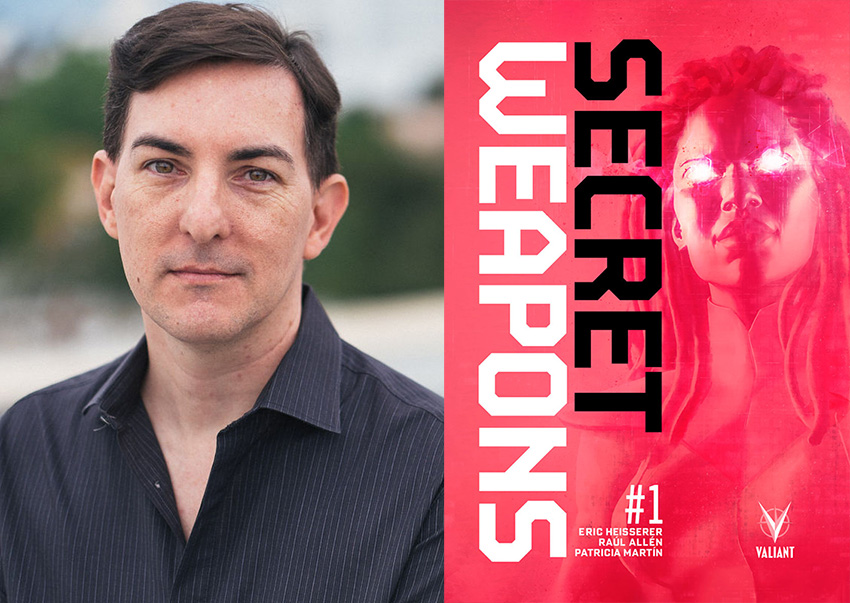 Usually when we talk about Hollywood getting into comic books, we're referring to Tinsel Town's ever increasing quest to adapt graphic novels to the screen in the wake of Marvel Studios' massive success. In this case though, I am actually referring a Hollywood A-lister actually making the transition to the comic book industry.
Eric Heisserer is currently up for a potential Oscar for his screenplay for 2016 sci-fi masterpiece Arrival, and he also penned last year's massive breakout horror hit Lights Out, with a number of other big projects on the horizon. One of those projects was to pen the screenplays for Bloodshot and Harbinger, the first two feature film adaptations from the Valiant comic book universe. As we've mentioned a few times in the past, ever since their unexpected 2012 revival out of complete irrelevance at the hands of fan turned businessman Dinesh Shamdasani, Valiant have been consistently putting out some of the best super hero comics on the planet, often beating out the Big Two in Marvel and DC. We've fallen in love with some of their characters and it appears that Heisserer did as well.
Chatting to Vulture, Heiserrer revealed that how while working on the screenplays, became fascinated with the character of Amanda McKee, aka Livewire, a "technopath" able to control machines with her mind. And so he "approached Dinesh and [Valiant editor-in-chief] Warren Simons and said, 'Guys, I've got a lot of stories here for her. I see her path pretty well. I'd love to take a swing at this, writing a book that has her as the anchor.'" And thus four-issue comic book miniseries Secret Weapons was born.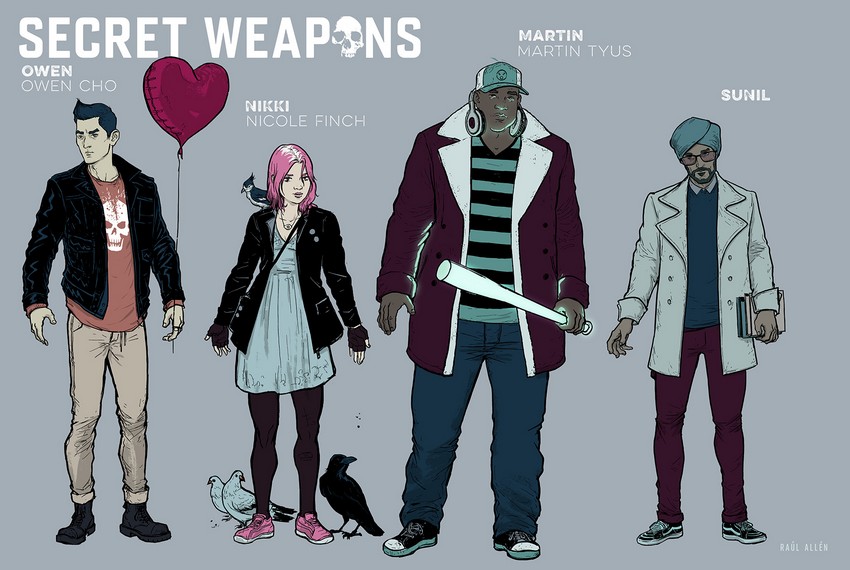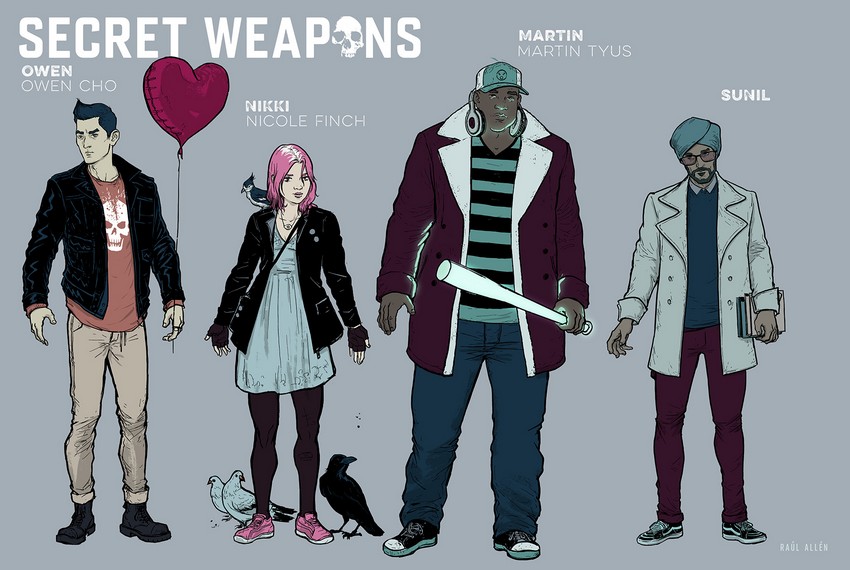 He elaborated further on Valiant's own website.
"My path to Secret Weapons is a bit wonky. I started writing for characters like Pete, Faith, Livewire, and Bloodshot in the film adaptations of their stories. When I am given the opportunity to translate a property to screen, it's like adopting someone else's child for a while. I put in my time, try to respect all the hard work of the original authors, and sooner or later I'm on my way."

"The Valiant characters were different, especially Livewire. I kept thinking about her, long after my official writing services were complete. I wanted back into that world. I had crazy ideas for her powers, and the hard choices ahead of her. So, I asked to build a new book for Valiant, with a new group of faces, all led by Amanda. To my relief, Dinesh and Warren said yes.

"Of all the writing I've done in the last year, my heart is most in SECRET WEAPONS and its collection of freaks, misfits, and outcasts. And I think a story of a woman who's shouldered such great burdens, now trying to rescue some lost souls and form a surrogate family, may be one of the most emotional stories I've put to paper.

"And where this story goes? Oh man, buckle up."
Livewire was actually introduced in the Harbinger comic, working for Toyo Harada, the head of the charitable Harbinger Foundation, after the billionaire found and rescued her from horrible living conditions as a child. Secretly though, Harada is the world's most powerful "psiot", gathering other superpowered beings under his "tutelage". Oh and he is also a megalomaniac who has no qualms with slaughtering thousands in order to build his version of a utopian society. Harbinger follows a group of these young psiots, led by the extremely powerful Peter Stanchek, who rebel against Harada and his foundation to expose the truth of their activities. Through the actions of these "Renegades", Livewire comes to see Harada for the monster he really is, and aids them, forcing her to have to go into exile following her betrayal.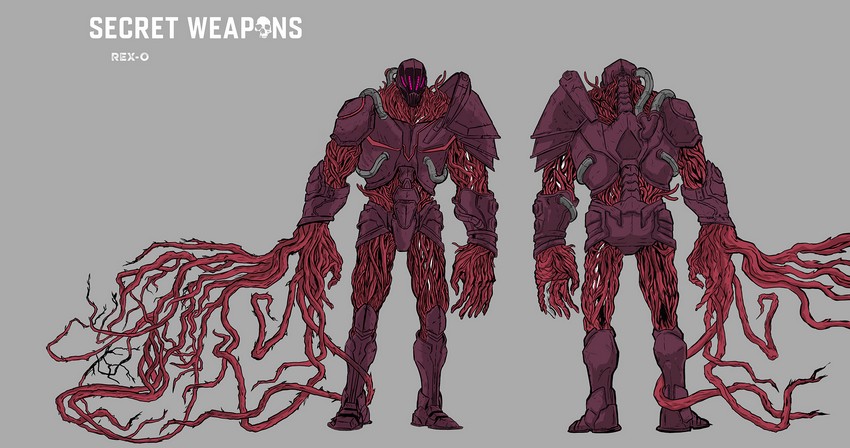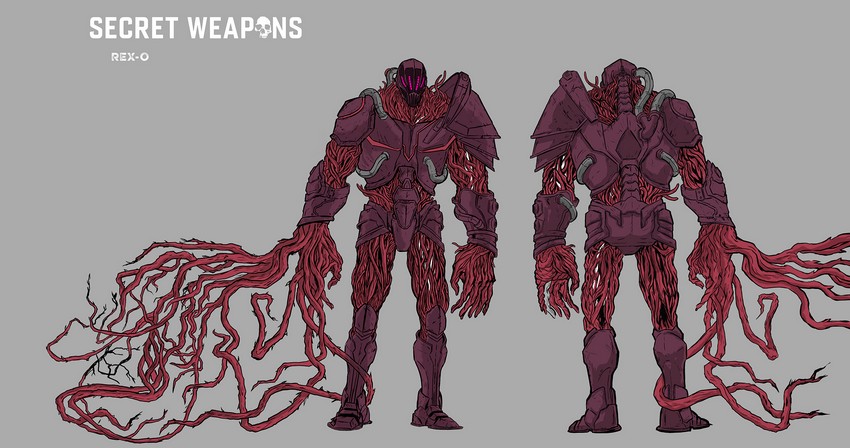 Secret Weapons will involve Livewire discovering a group of young psiots that Harada had abandoned in a forgotten facility due to him considering their powers useless to his endgame. These include a boy with the ability to make things glow, and a girl who can communicate with birds. Livewire sees something more in these young psiots though, as gathers together into a team, to help her combat Rexo, a new homage to a classic pre-2012 Valiant villain.
As Heisserer elaborated further, Rexo isn't the only repurposed concept, as Secret Weapons is actually based on a few previous story ideas he had which he never found a home for.
"As a storyteller, you carry around a handful of things, like, Hey, let's find a home for this idea at some point. It's been based on the fact that I always get really emotionally affected at the Island of Misfit Toys in Rudolph the Red-Nosed Reindeer. I started building this home for these wayward psiots that obviously didn't make the cut. It seemed appropriate for where Valiant is right now."
One of the new Valiant comics universe's biggest selling points has been how fresh it is. Instead of 8 decades worth of history with multiple reboots and reconfigurations to get your head around, here you only had a few dozen issues per title to catch up on. Even that may be daunting to newcomers though, especially people who may get attracted to Secret Weapons from the movie side thanks to Heisserer's name. But the screenwriter has it covered.
"We'll spoon-feed what you need. Enough, hopefully, to get you so curious to say, 'What're they talking about here? I should pick up another book.'"
And to get that enticement rolling, Heisserer and Valiant have revealed artwork from Secret Weapons, courtesy of the book's veteran art team of Raul Allen and Patrica Martin.
The first of four issues of Secret Weapons will debut in June in a "prestige format". Here's the official synopsis:
The government has dispatched Amanda McKee – the technopath codenamed Livewire – to investigate the ruins of a secret facility formerly run by Toyo Harada, the most powerful telepath on Earth and her former mentor. In his quest for world betterment at any cost, Harada sought out and activated many potential psiots like himself. Those who survived, but whose powers he deemed to have no value to his cause, were hidden away at this installation. But Livewire, having studied Harada's greatest strengths and learned his deepest weaknesses, senses opportunity where he once saw failure. A young girl who can talk to birds… A boy who can make inanimate objects gently glow… To others, these are expensive failures. But, to Livewire, they are secret weapons…in need of a leader. Now, as a mechanized killer called Rexo seeks to draw them out, Livewire and her new team of cadets will be forced to put their powers into action…in ways they never could have imagined…
Last Updated: February 6, 2017