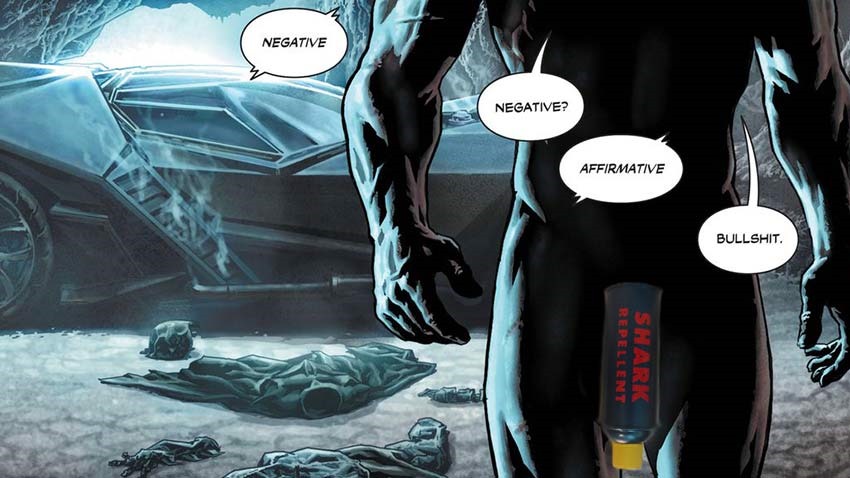 BREAKING NEWS: Batman has a penis! Years of fighting crime in the tightest of combat leather have had absolutely zero effect on the Dark Knight's squire, allaying any fears that the dark knight might have been permanently crippled down below after one too many encounters with Mister Freeze. Hey, it's cold outside dammit.
How do I know this? Thanks to the recent release of Batman: Damned under the DC Comics Black Label imprint, fans were treated to an entire panel of Batman's personal batarang. After studying it extensively, I can say that artist Lee Bermejo drew a decent size wang that shows no sign of years of being on the receiving end of a bollocking from Bane.
Anyway, what's the obsession with the dong knight? Apparently, the first printing of Batman: Damned may have been too much for the faint of heart, as DC quickly moved to edit out Batman's penis in subsequent printings and the digital edition of the first issue. Strange stuff, as DC's Black label prides itself on being a haven for big name creators to work their magic on stories that are unburdened by continuity or age restrictions.
There may be a line with the imprint that DC is not yet willing to cross however, as the cocktroversy saw the publisher re-evaluate just how much freedom it wants to afford writers and artists in the future. "I think we made some choices after it went out," DC Comics co-publisher Jim Lee said to Polygon.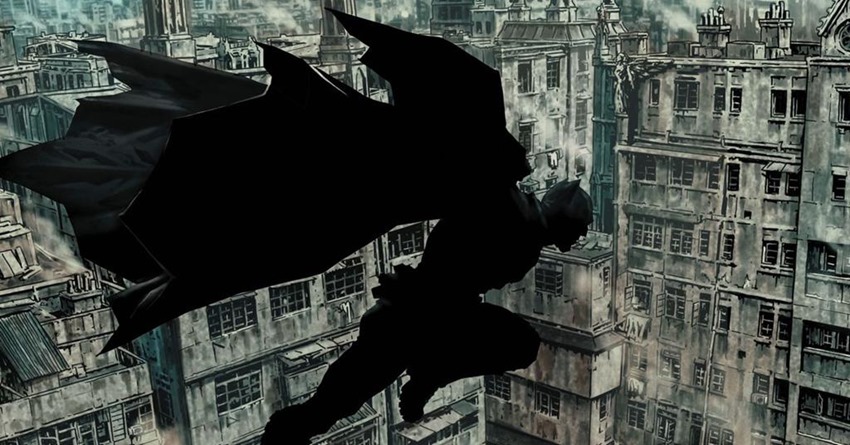 And there were some production errors that led to the book being published the way it was … that ended up being a big story. But thankfully people were very pleased with the story and the content, the beautiful art, and the story that Brian [Azzarello] and Lee [Bermejo] had come up with really resonated with readers. It's made us, certainly, look at what Black Label is and think about whether these elements are additive to the story.

And that's something that we'll be mindful of going forward, because I don't think we want necessarily a repeat of what happened with the first issue.
"It's something we wished never happened," co-publisher Dan DiDio added.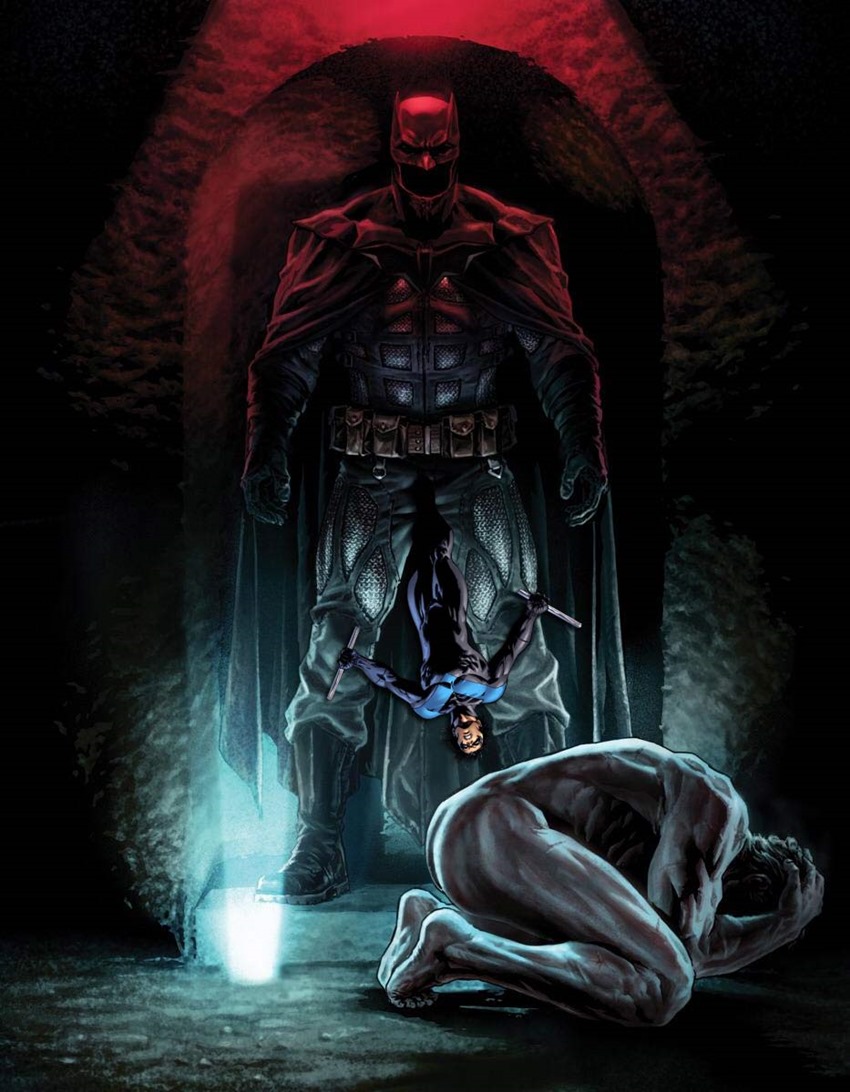 Because it really took the attention away from what we thought was quality storytelling, and that's not the way we see this imprint. As a matter of fact, we're excited by all the books that we have under Black Label. And it's an important line for us, so much so that we're actually repositioning some of our older material that has that same tonality and bringing it in and reprinting it under the Black Label name.
Jokes over the bat-a-wang aside, Batman: Damned is an interesting first chapter in a fresh spin on the caped crusader. lee Bermejo's art is as brutal and gritty as ever, while the story examines Batman having to deal with a threat that he simply isn't prepared for, as well as lingering mental issues arising from a supernatural encounter. Good thing that John Constantine is around for the ride, right? Yeah, about that…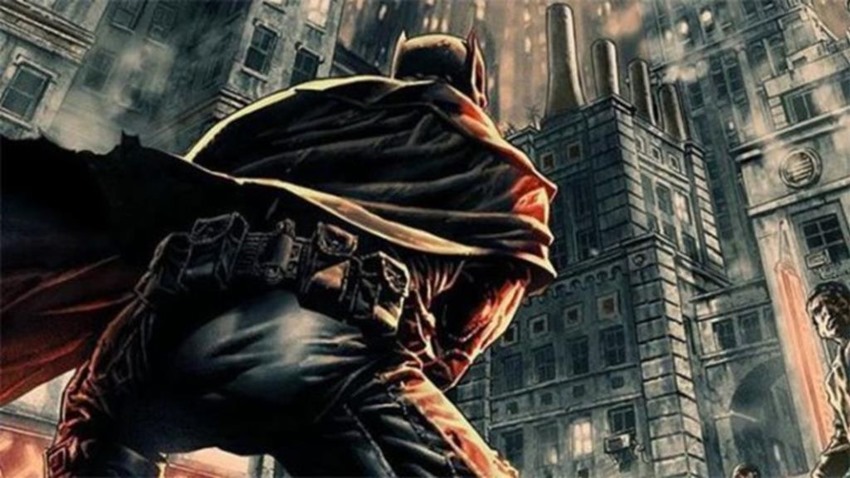 As for the rest of the Black Label imprint, there are some stellar creative teams working on some fascinating projects. Batman's best writer Scott Snyder is teaming up with Greg Capullo once again for Batman: Last Knight on Earth, Frank Miller and John Romita Jr. are putting their own spin on the last son of Krypton with Superman: Year One and the duo of Kelly Sue DeConnick and Phil Jimenez are cooking up something magical with Wonder Woman Historia: The Amazons.
All exciting new titles on the horizon, that will probably have one thing in common: No visible penises.
Last Updated: October 9, 2018