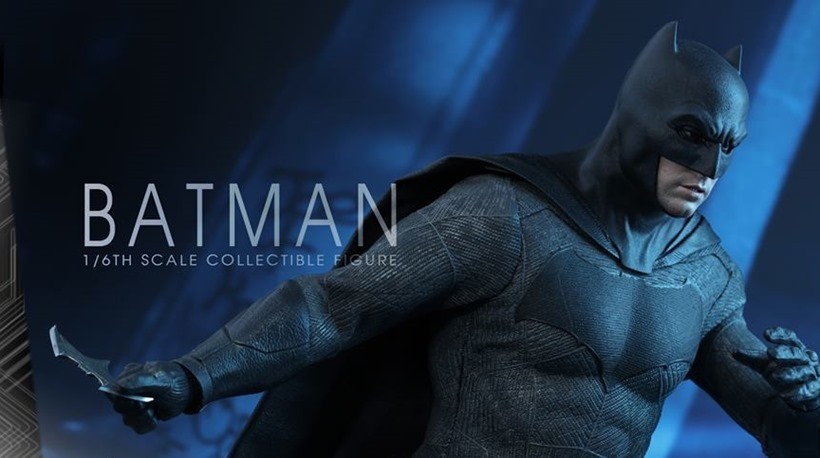 The most exciting for me whenever Batman rolls around on to the big screen, is seeing the visual evolution of a illionaire who spends his nights resolving his survivor's guilt by beating several shades of crime out of criminals and crippling them for life. And over the years, the Batman costumes have been fantastic. The 1989 costume is still my personal favourite, while the 1992 Batsuit was a wonderful combination of art deco and machine inspirations.
And mock the nipples all you want, but the Val Kilmer Panther suit from Batman Forever is absolutely magnificent. I'm also fairly certain that nothing embarrassing whatsoever happened in 1997, before Christian Bale wore high-end spelunking gear in Batman Begins and The Dark Knight. And this year, we have Batfleck.
More precisely, we have Ben Affleck ruthless vigilante, wearing a costume ripped straight from the comic book pages. The Batman V Superman batsuit is gorgeous, a throwback to an older era but modern enough for today. And of course that one will be getting the action figure treatment:
The  Sixth Scale Collectible Figure specifically features:
An authentic and detailed likeness of Batman in Batman v Superman: Dawn of Justice
One (1) Batman head with three (3) interchangeable eyepieces and three (3) interchangeable lower part of faces capturing Ben Affleck's facial expressions
Approximately 32 cm tall
Newly developed muscular body with over 30 points of articulation which can naturally portray Batman's muscular body in the film
Eight (8) pieces of interchangeable gloved palms including:
One (1) pair of fists
One (1) pair of relaxed palms
One (1) pair for weapon holding palms
One (1) right palm for holding Batarang
One (1) right palm for holding branding iron
Costume:
One (1) specially tailored Batsuit
One (1) black leather-like cape
One (1) utility belt
One (1) pair of black forearm gauntlets
One (1) pair of black boots
Weapons:
One (1) grapple gun with interchangeable tips
One (1) grenade gun
Four (4) Batarangs
Accessories:
One (1) Batman symbol branding iron
Specially designed Batman v Superman: Dawn of Justice themed figure stand with Batman nameplate and the movie logo
Exclusive Accessory:
Thing is, this action figure isn't winning me over. I don't know if its because it looks like Batfleck is wearing his Bat-pajamas or that he looks a bit pudgy when compared to a certain Man of Steel, but I'm not exactly bowled over by the proportions of this figure. Still, some of you may like what you see. Hopefully enough to fork over $234.99 for when the figure releases sometime in June.
Last Updated: January 7, 2016