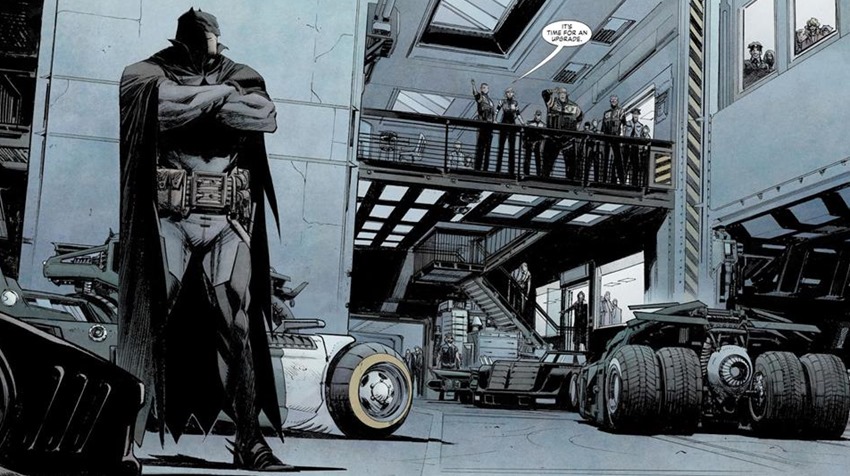 Bat-Spoilers below!
There's a lot of story to consume in Sean Gordon Murphy's Batman: White Knight. There's the fall of the Joker, the rise of Jack Napier and the idea of police brutality gets a harsh light shone it. It's a also a series with classic comic book themes, of good vs evil as a former Harley Quinn reinvents herself as the Neo Joker and holds Gotham City to ransom using a pilfered gigantic ice ray cannon and a league of brainwashed supervillains.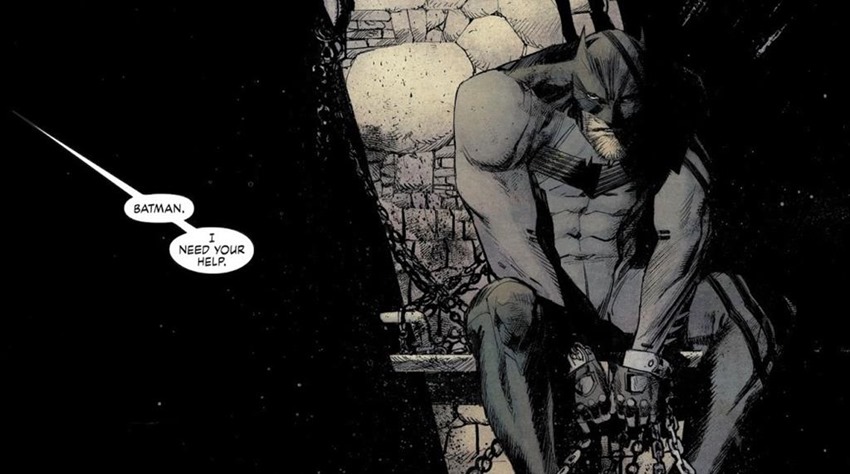 There's the idea that Batman may do more harm than good in Gotham City, there's a tantalising theme of the rich getting richer off the poor and more in Batman: White Knight. What connects all of these themes together though, in one cohesive plot? The story of relationships and partnerships, of the tangled web woven in pursuit of justice and how jealousy can be a green-eyed grinning monster at the worst of times.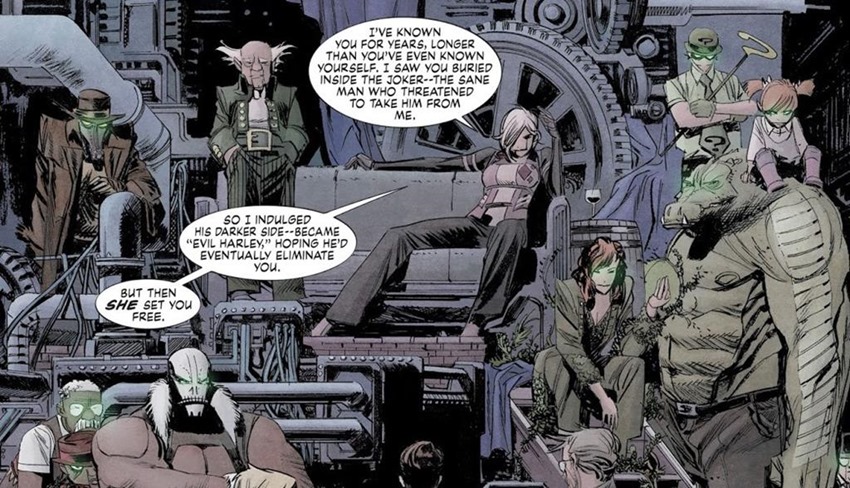 In Batman: White Knight #7, it's the relationships between its cast of characters that steals the show in this penultimate chapter. With Neo Joker on the verge of plunging Gotham into a permanent winter if her demands aren't met and the Joker is freed from within Jack Napier, it looks like only a madman can save the day.
Thing is, Jack may not be long for this world. Having accomplished the impossible by beating the Batman physically and mentally, while also sticking to the rules, Jack's sanity is running out as the pills which gave him a new lease on life are starting to lose their efficacy on his mind. the Ace of Kanves is clawing his way out, and it's a case of when rather than if.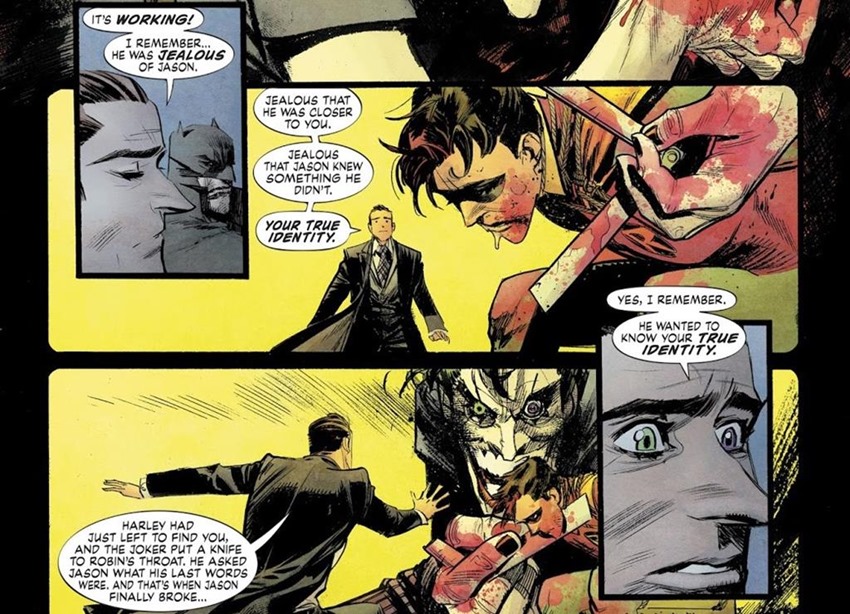 It's in of his few remaining lucid states that Jack and Batman finally have a heart to heart chat, about the actions of the Joker and the supposed death of the first Robin (Jason Todd in this continuity). The Joker still had the last laugh however, as Robin never died. He was simply broken, abandoned Bruce Wayne's war on crime and the Joker was just waiting to deliver this punchline to the dark knight at the right time. In his own sick and twisted way, the Joker knew that timing was everything in comedy.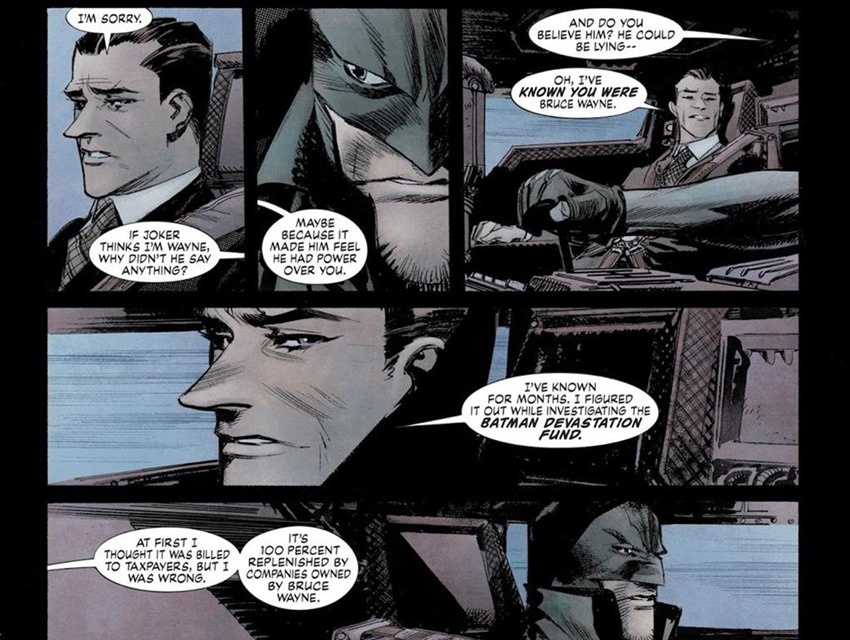 It's a moment of jealousy and hate from the Joker expanded on, while Jack opens up to Batman and reveals a secret of his own: He always knew that Batman was Bruce Wayne. It's moments like this, that results in Batman realising that he needs to connect with his Bat-family, to remind them that he'll always love them and will risk everything he has to protect them.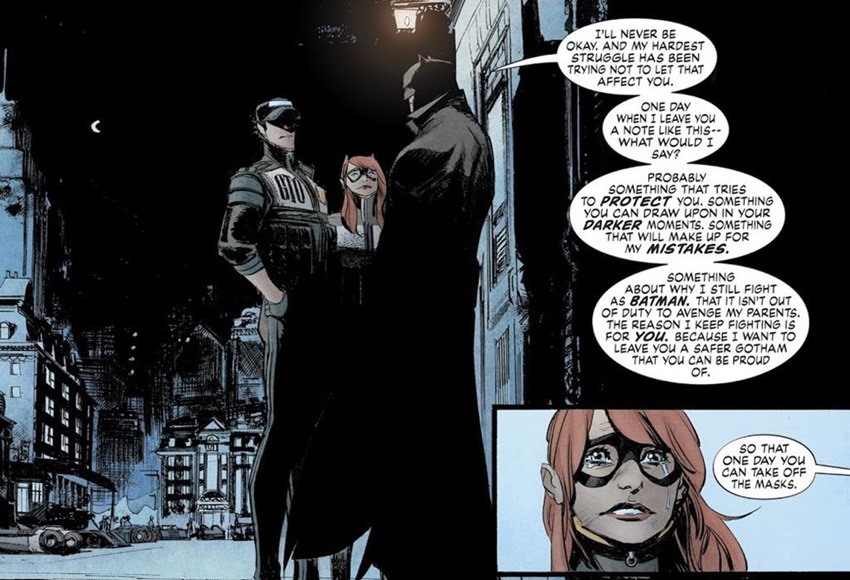 With just one issue left to go on Batman: White Knight, I can't wait to see how one of the freshest caped crusader stories in recent memory wraps up.
Last Updated: April 6, 2018