So you want to be Batman eh? It's not that difficult. All you have to do is watch your parents be murdered in front of you, find yourself forever scarred psychologically and then dedicate the rest of your life and wealth to honing your mind, body and soul into a razor-sharp weapon in a never-ending war on crime. Trust me, it's easier than it sounds when you inherit a billion-dollar empire along the way.
You'll need those fat stacks of cash of course, because crime cannot be fought without at least attempting to run it over with some intimidating horsepower. You're going to need a Batmobile, a tool that'll strike fear into the hearts of those cowardly and superstitious criminals who know that hearing a certain collection of Vs in an engine is bad luck. For them of course.
Over the years, plenty of Batmobiles have been drawn, rendered and animated. Batman: White Knight may just have the best version out of all of them. Speaking to Nerdist, writer and artist Sean Murphy detailed his take on the Dark Knight's latest vehicle: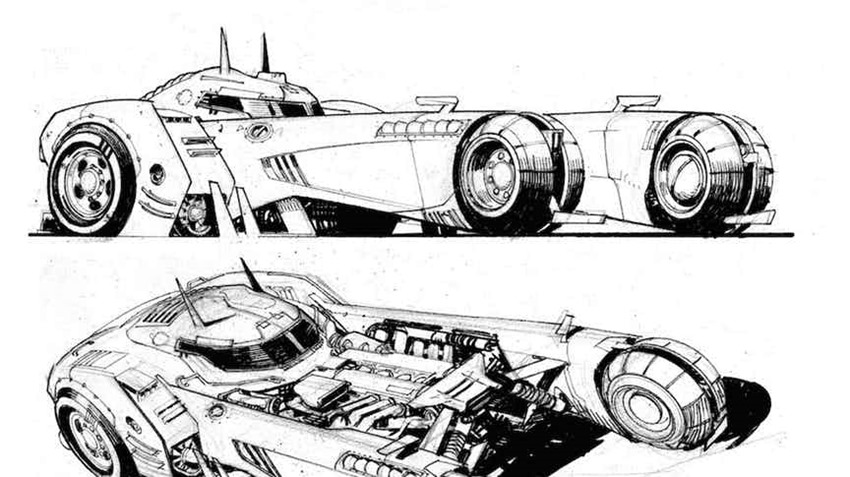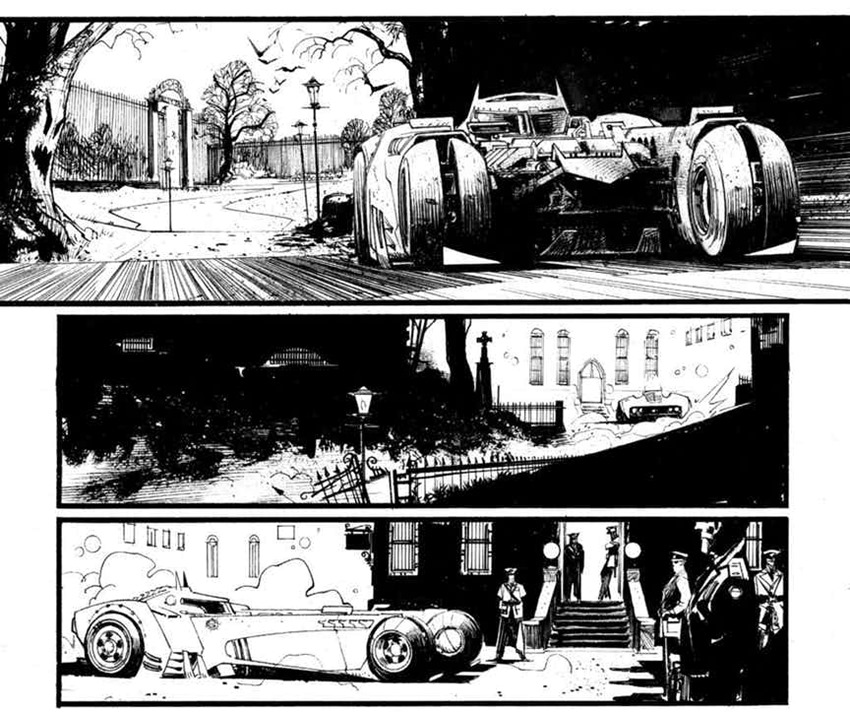 Here's the turnaround and notes on the Murphy Batmobile. pic.twitter.com/hdNSYFtnz1

— Sean Gordon Murphy (@Sean_G_Murphy) August 18, 2017
A lot of artists, when they draw cars, the tires and wheels aren't quite correct and don't touch the ground in the right way. Which as a snob kinda bothered me. I brought some specific stuff, like from F-1 cars. I wanted my Batmobile to be a cross between a rock tumbler and a sports car, like you would see elements from a Ferrari and a Humvee. This is very different Batmobile. No matter what I threw at it, I wanted to keep classic elements. I wanted it to have the Keaton Batmobile [from Tim Burton's 1989 Batman] profile.
I'm not surprised. Murphy is one hell of an artist (Check Hellblazer: City of Demons for a prime example), but it's his attention to detail on vehicles with any number of wheels underneath that has earned him a reputation as the go-to car-guy artist in comics today. "Nobody had really taken up that mantle in comics and eventually people started calling me 'the Car Guy' or 'the Motorcycle Guy.' That's a thing I'm happy to run with," Murphy said.
And I'm looking forward to seeing the final design for the Batmobile in Batman: White Knight, an upcoming comic book where the caped crusader is Gotham's biggest menace. The only person capable of stopping him? A reformed Joker, who has ditched the insanity of his old life and now operates as Jack Napier, the voice of reason in the darkest of cities.
Last Updated: August 21, 2017