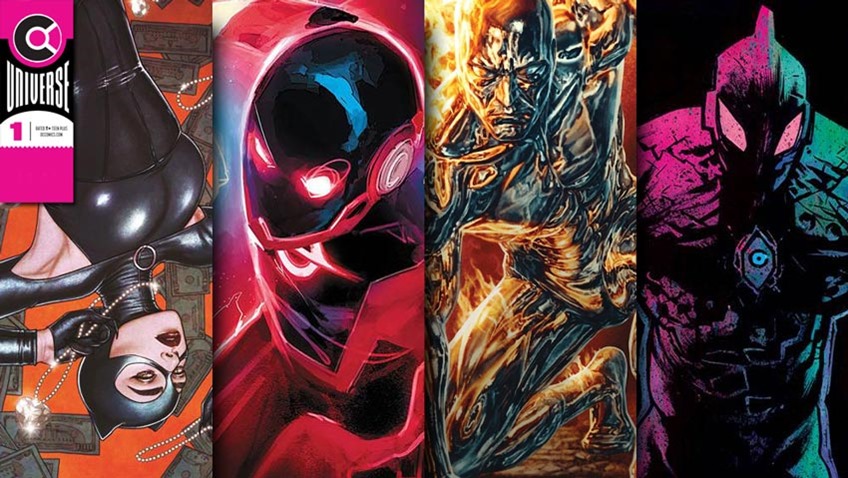 Gotham City's a tough stretch of real estate to survive in if you're a supervillain, but right now the biggest threat to the criminal underground isn't some billionaire with parental bandonment issues popping up every night to rearrange spinal columns. Something slightly more savage than a trust fund being used to fight super-crime is on the loose, and it's not just hungry to tip the scales back in favour of justice.
It's hungry for actual flesh.
That's the idea behind a new Batman series intended for mature audiences that artist Liam Sharp and writer Garth Ennis have begun whipping up, which currently goes by the name of Batman: Reptilian. "Gotham City is filled with murderous creatures who stalk the shadows – foul villains with murderous impulses who strike fear into the hearts of every man, woman, and child in the city. But what strikes fear into the hearts of those who terrorize the city?" reads DC's synopsis for Batman: Reptilian #1.
It used to be Batman, but something far more frightening than a mere man has begun stalking the shadows – and it's after Gotham's villains. How savage must a monster be to haunt the dreams of monsters?
And in case you're wondering, it's not Killer Croc with a major case of the criminal-munchies, as the Reptilian is far more dangerous and cunning than the alter-ego of the man formerly known as Waylon Jones. Batman: Reptilian #1 (of 6) goes on sale on June 22,and until it does arrive, check out some creepy cool art for it:
And now for the main event of the week!
Comic book covers of the week credits
Black Knight: Curse Of The Ebony Blade #1 by Peach Momoko
Captain Marvel #27 by Marco Checchetto
Champions #5 by Toni Infante
Iron Fist: Heart Of The Dragon #3 by Billy Tan
Iron Man #7 by Alex Ross
Marvel #6 by Lee Bermejo
The Trials Of Ultraman #1 by Matt Frank
Kick-Ass Vs. Hit-Girl #5 by John Romita Jr.
Radiant Black #2 by Rod Reis
Ultramega #1 by Dave Stewart and James Harren
Batman / Catwoman #4 by Travis Charest
Catwoman #29 by Jenny Frison
Nightwing #78 by Bruno Redondo
Superman: Red And Blue #1 by Gary Frank
Abbott: 1973 #3 by Dani
Power Rangers: Drakkon – New Dawn by Jung Geun-Yoon
We Only Find Them When They're Dead Vol. 1 by Simone Di Meo
Orphan And The Five Beasts #1 by James Stokoe
Tales From The Umbrella Academy Vol. 1: You Look Like Death by Gabriel Ba
Teenage Mutant Ninja Turtles #115 by Sophie Campbell
Eros / Psyche #1 by Miguel Mercado
Planet Comics #3 by Erwin Arroza
Red Atlantis #5 by Roberrt Hack
Atlantis Wasn't Built For Tourists by Wendell Calvacanti
I Walk With Monsters #4 by Jen Hickman
Last Updated: March 15, 2021