Welcome to the best comic book covers of the week, where we take a look at everything that's absolutely fantastic about the world's greatest form of instant advertising! Usually, I like to kick off this segment with some recommended reading, and this week I've got a doozy for you: DC's recent crossover with Looney Tunes.
No wait, hear me out. I know the idea of Sylvester and Tweety crossing paths with Catwoman sounds beyond ridiculous, or the very notion of Daffy Duck meeting the Joker comes off as the byproduct of a twisted fever dream. It's anything but that, as these crossovers are the best kind of mad. My favourite of the bunch?
Porky Pig meets Lex Luthor, which is unbelievably funny, warm and heartbreaking. Conceived by the team of  Mark Russell, Andrew Hennessy and Bradley Walker, Pokry's run-in with Superman's greatest foe isn't just a tale of the fall, rise and re-fall of the Warner Bros. equivalent of the King's Speech. It's also a story of true villainy, of super-crime that's so heinously dark, that it's actually…realistic.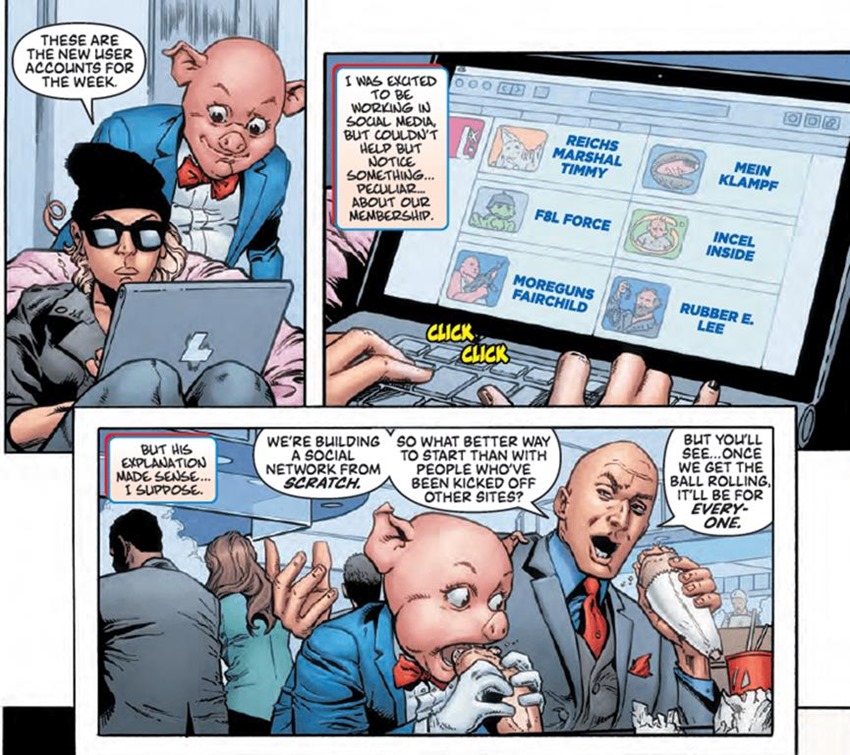 All this, in a single issue. Which you should totally go read that. While you wait for that comic to be delivered, here's a look at the very best comic book covers of the week.
The Flash #57 by Howard Porter

Action Comics #1004 by Steve Rude

The Amazing Spider-Man #8 by Humberto Ramos

Batgirl #28 by Julian Totino Tedesco

The Terrifics #9 by Dale Eaglesham

Batman Beyond #25 by Viktor Kalvachev

Mighty Morphin Power Rangers #32 by Linda Lithen

Moon Knight #200 by Becky Cloonan

The Sentry #5 by Kim Jacinto

Days Of Hate #9 by Danijel Zezelj and Tom Muller

Aliens: Dust to Dust #3 by Carlos D'Anda

Coda #6 by Matt Taylor

Old Lady Harley #1 by Amanda Connor

Bloodborne #6 by Morgan Jeske

Shadowman #8 by Keron Grant

Judge Dredd: Toxic! #1 by Mark Buckingham

Dredd: Final Judgement #2 by Jock

Lodger #1 by David Lapham

KISS: Blood and Stardust by Stuart Sayger




Vampirella: Roses for the Dead #2 by Joseph Michael Linsner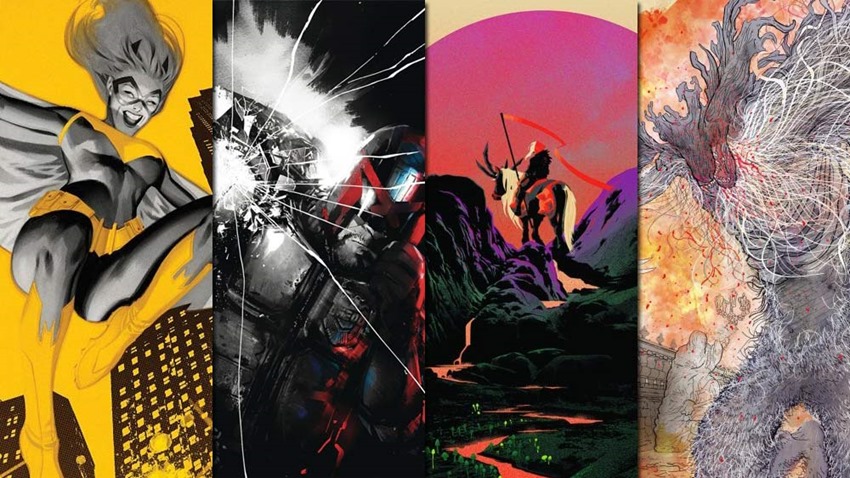 Last Updated: October 22, 2018