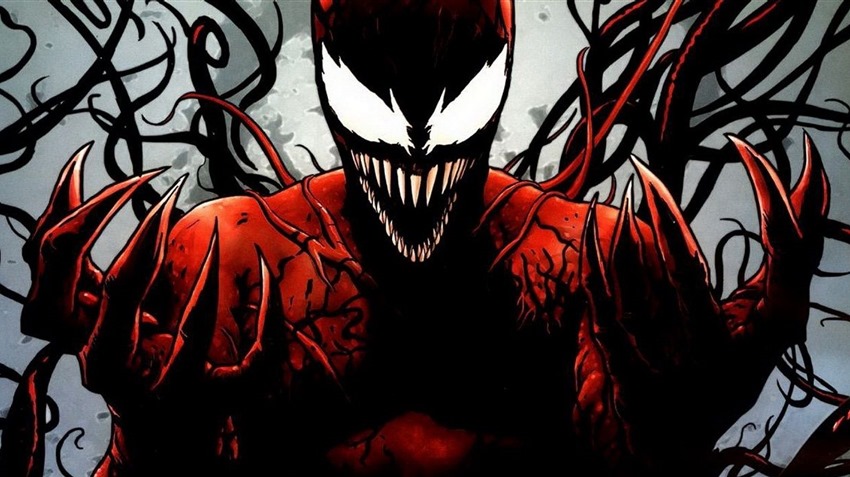 You want to read one of the best books from Marvel that's currently on shelves right now? Then do yourself a favour and pick up Venom by Donny Cates and Ryan Stegman. It's big, it's bold and the series is currently rewriting everything we know about the infamous symbiote and the rest of the Klyntar race with the recent introduction of the actual god of those beings that has existed since before time itself began.
Thing is, Venom isn't the only symbiote rocking around in the Marvel universe. His bastard son Carnage has long been a thorn in the side of the more righteous side of that reality, thanks to it bonding with serial killer Cletus Kasady and going on a few kill sprees over the years. You can't keep a good symbiote down however, because Carnage is coming back from the dead again (Y'know, after being ripped in half by the Sentry in Earth's upper atmosphere, taking the full brunt of a gene bomb during the Axis event and surviving an encounter with the Poisons in Venomverse).
In the upcoming Web of Venom one-shot called Carnage Born, Marvel's most lethal maniac is going to be popping up alive and well. "Oh, [Web of Venom: Carnage Born is] huge!," writer Donny Cates said to Comic Book via Newsarama.
I know we are supposed to say that, but hopefully fans and retailers both know by now that I don't just say that stuff. If I tell you something is going to be big, I mean it! And as far as my Venom run is concerned, this is a huge issue. For fans and collectors alike, this is a big, big moment in the history of Carnage and Venom himself. This is the first chapter in something very, very big! Be sure to be there when it all goes down in Carnage Born!
That issue will only be out in November, but here's a taster for it from the upcoming solicitations:
WEB OF VENOM: CARNAGE BORN #1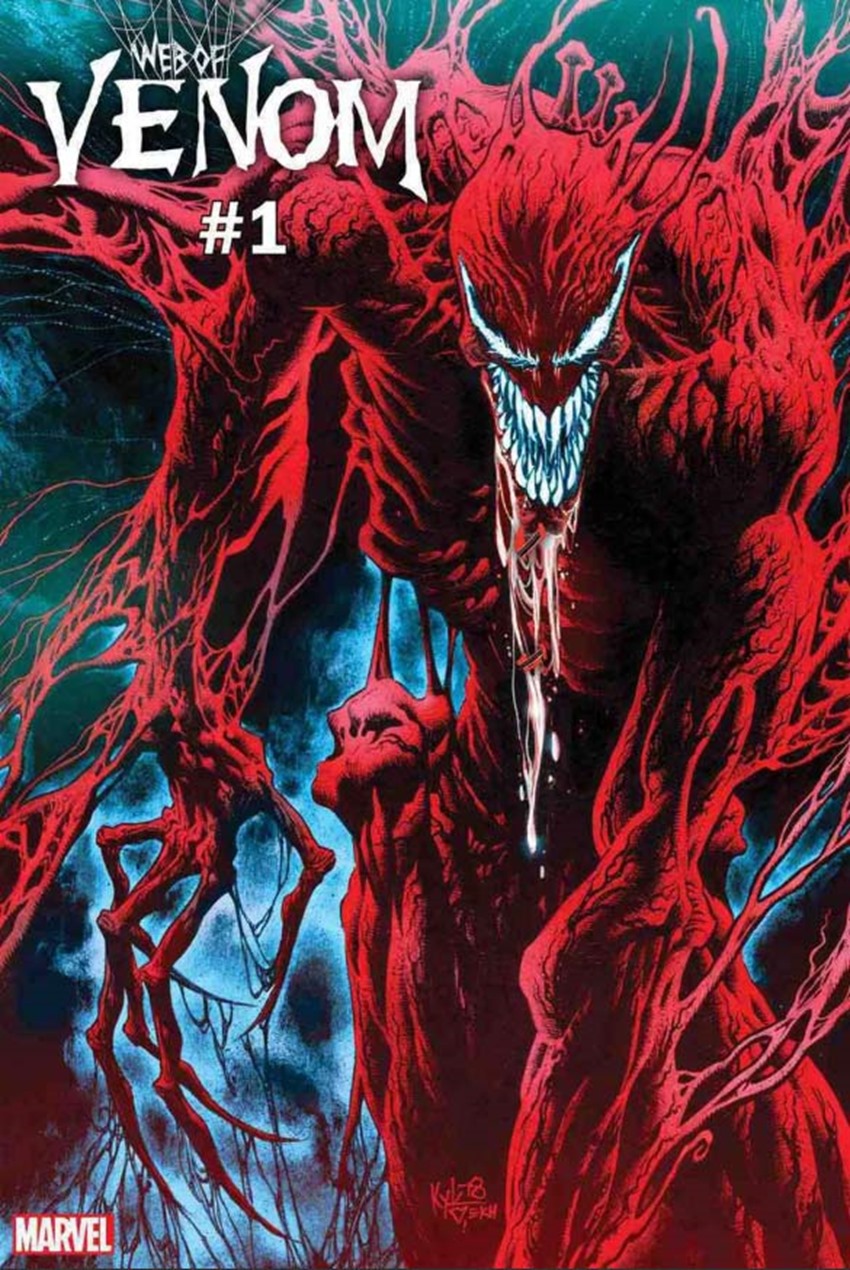 DONNY CATES (W)
DANILO S. BEYRUTH (A)
Cover by KYLE HOTZ
VARIANT COVER BY IAN BEDERMAN
Join DONNY CATES as he continues to snake his tendrils through the VENOM mythos – this time visiting the sickening sociopath called CARNAGE! A cruel cannibal obsessed with death and murder, few mourned Cletus Kasady after he seemingly died in VENOMIZED. But now a cult devoted to the madman has gathered, hoping to resurrect their fallen idol and return his madness to the Marvel Universe…
Oh yeah, that's going to end well for the cult. Now if you'll excuse me, I think I'm going to go dust off my SEGA Megadrive and pop in my ol' Maximum Carnage cart for some nostalgic fun.
Last Updated: August 16, 2018