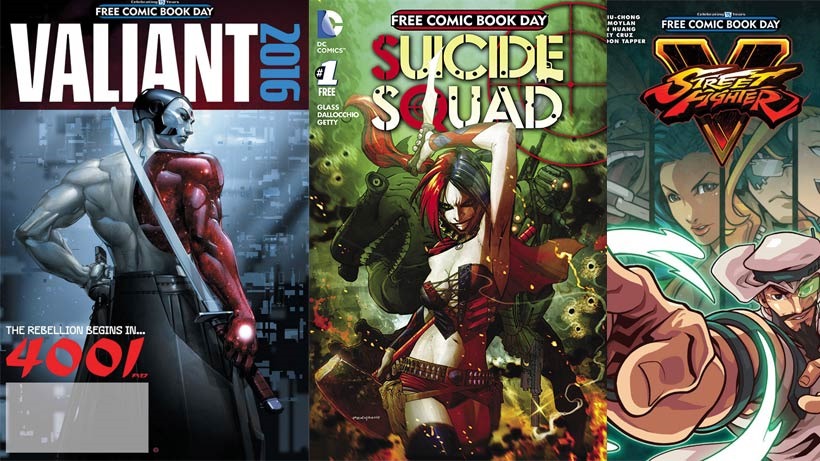 Forget about Christmas, because Ol' Saint Nick has nothing on one of the best events of the year: Free Comic Book Day. An annual extravaganza of the greatest American art form (GO EAT A D*** JACKSON POLLOCK!), Free Comic Book Day is that one weekend in May when everyone gets a taste of spandex adventures and epic tales for free.
This weekend, it starts all over again as fans of the comic book medium and the rest of that popular culture gather at their local comic book shops to celebrate. The biggest such event will be held down in Cape Town, at the very first FanCon expo. Located at the Lookout near the V&A Waterfront, FanCon isn't pulling any punches. The weekend schedule is jam-packed with appearances from some of the finest local talent in the comic book industry, such as Survivor Club writers Lauren Beukes and Dale Halvorsen, Batman legend Jason Masters and illustrator Warren Louw.
But there're also a few industry heavyweights that'll be seen. Star Wars and Thor writer Jason Aaron, Jamie "The Wicked + Divine" McElvie and legendary comic book artist Ian Churchill will all be talking shop at FanCon. Moving on, here's a list of comics that will be given away at Free Comic Book Day this year from a wide variety of publishers:
2000 AD Special FCBD 2016 Edition
Archie #1 – FCBD 2016 Edition
Assassin's Creed FCBD 2016 Edition
Attack on Titan Anthology Preview FCBD 2016 Edition
BOOM! Studios 2016 Summer Blast
Camp Midnight #1 FCBD 2016 Edition
Captain America #1 FCBD 2016 Edition
DC Super Hero Girls #1 FCBD 2016 Edition
Doctor Who: Four Doctors Special FCBD 2016 Edition
FCBD: Civil War II
Love and Rockets Sampler FCBD 2016 Edition
Rom #0 FCBD 2016 Edition
Serenity/Hellboy/Aliens FCBD 2016 Edition
Street Fighter V #1 FCBD 2016 Edition
Valiant 4001 A.D. Special FCBD 2016 Edition
Suicide Squad #1 FCBD 2016 Edition
Joburgers, check with your local comic book shops to see if they're also celebrating this weekend with Free Comic Book Day. They usually are, so go have some fun in the sun and read a comic book. Comic books are awesome.
Last Updated: May 5, 2016