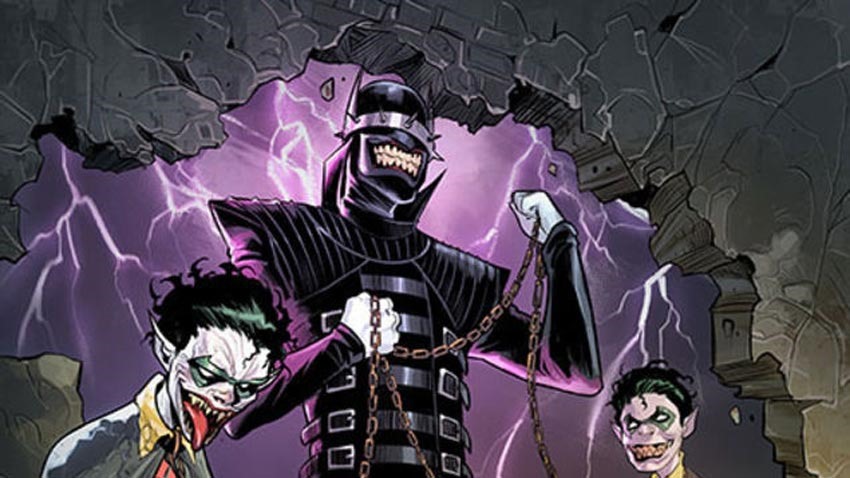 I've said it before and I'll say it again: Send a maniac to stop a maniac. Let's be real here for a moment, because if you're spending your nights dressed as a flying rat and kicking the crime right out of criminal faces, then there might be something wrong with you. While the current DC Universe at least has a Batman on the side of angels, he'll soon find himself facing his worst nightmare: An entire nightmarish Justice League made up of several alternatively evil Batmen who have come from the Dark Multiverse to do…stuff.
Evil stuff. Like…take both armrests on a airplane seat from the person stuck in the middle or stand dead still on the moving walkway at the airport. Yes I have airport hang-ups and for f***'s sake it's a moving walkway you don't just stand on it I hate anyone who blocks the way when I'm president you'll all be flung into the sun…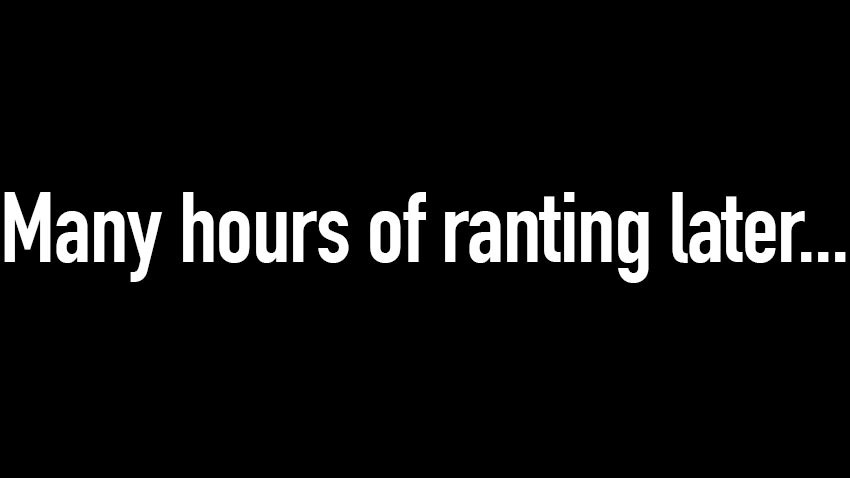 Back on topic: Batman. Dark Nights Metal has kicked off, and the caped crusader is going to have his hands full soon. There's the Flash-Batman known as the Red Death and there's a Cyborg Batman who goes by the name of the Murder Machine. The most dangerous dark knight of the lot? The Batman Who Laughs, a Joker in a cowl who blends the frenemies together into one twisted amalgamation.
Oh, and he might be even worse than Bruce Wayne when it comes to adopting and indoctrinating young wayward oprhans into his war on crime: The Batman Who Laughs happens to have several of them on literal leashes and I'm never going to have enough brain bleach to unsee these images. My current favourite Batman artist Jason Fabok is responsible for the black and white nightmare fuel below, while Mirka Andolfo and Riccardo Federici provide some more colour to the insanity:
These Robins will be on the warpath in Teen Titans #12 next month, as the war with the Dark Multiverse heats up.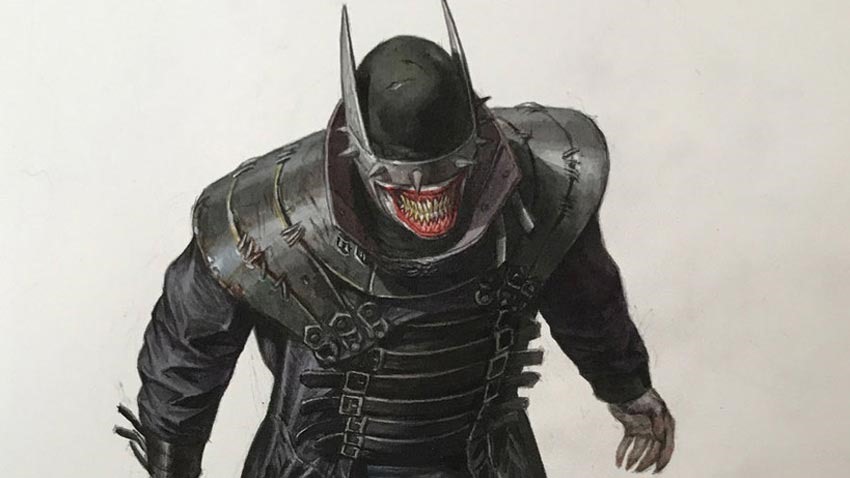 Last Updated: August 23, 2017