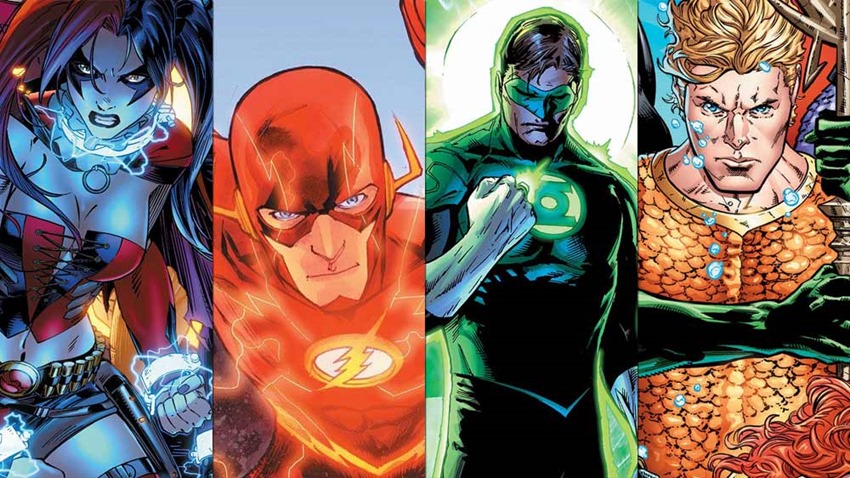 Comic books will always be a product of change. Whether its the focus on grittier stories that were birthed from the depressing era of the 1980s or the current renaissance that favours wild ideas and concepts on the printed page, change is always good in the industry. When it comes to the biggest players in the scene, that change has always been more reactive than revolutionary.
That's the momentum that saw DC Comics unleash their Rebirth initiative, which Marvel Comics is attempting to replicate with their own Fresh Start relaunch later this year. Two can play at that game then, as it looks like DC is getting ready to fight back with a new push of their own that's going to rely on one important factor: Star power.
According to the usually reliable sources of Bleeding Cool, DC will soon kick off a bit of house cleaning that'll see plenty of big names attached to big books. The current list so far includes:
As Bleeding Cool noted of this fresh new start, a lot of these creatives hail from Portland, the stomping ground of DC's newest employee and former Marvel heavyweight Brian Michael Bendis. With Bendis working on Superman titles, it looks like the fella is working to get an inner circle rolling at DC who can help create a more cohesive world for some of the flagship characters of that brand.
If the rumours are true, then DC is clearly getting some big guns locked and loaded as a response to Marvel's newest initiative. It's competition on a nuclear level, as the two biggest publishers square off in the middle of the ring and the year. Which should see some crackling good stories produced. Personaly, I'm most excited for resident mad Scotsman Grant Morrison to take over on Green Lantern.
Morrison has a history of work at DC which is kooky to say the least, referencing Silver Age stories and ideas while giving them fresh new mad spins. A comic book series where Morrison gets to wield the mightiest weapon in the DC Universe on a cosmic scale while Liam Sharp visualises that madness with art that should be illegal for being too good? I'd pay a few dollars for that every month.
Last Updated: April 23, 2018