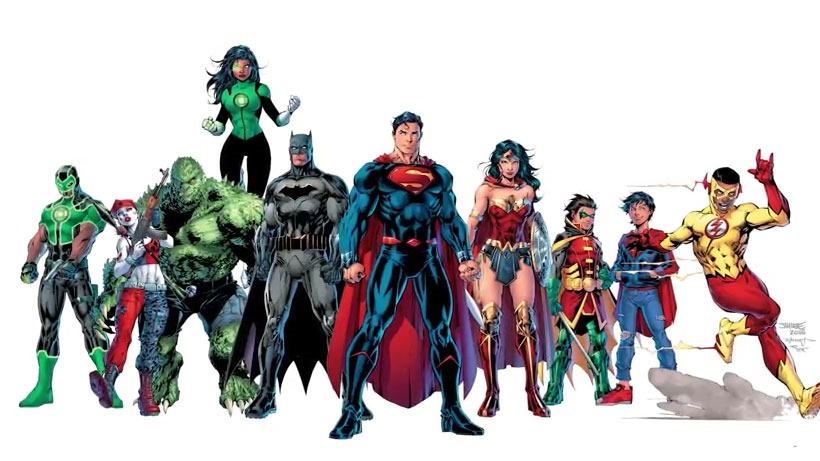 After being less than impressed with DC Comics ever since the New 52 kicked, I'm getting amped for the upcoming Rebirth event. An event which is a tonal rebirth, not just another mini-series where the heaviest of hitters clash with a cosmic extinction-level threat and sweep some continuity under the rug. Like that time when Superboy-Prime literally rearranged reality by punching it. Man, comic books are weird.
DC's Rebirth is going to look at what makes their characters tick, and apply it with gusto to find the best of their heroes when the event kicks off in July. Like most comic books, it's going to be a long game built over months and months of story and crime-punching, as everyone from Superman to G'Nort get tweaked, as co-publisher Dan DiDio promised a return to stories with a cohesive continuity from the Countdown to Infinite Crisis and One Year Later era which raked in fans, tag-teaming with the "freshness and newness of the New 52."
It might also be a two-year long event as well, ending in the US summer of 2018.
That's according to Bleeding Cool, who spoke to retailers who say that the Rebirth event will have a connected two year story arc that will impact all books to some degree. When quizzed on Twitter about this, DiDio confirmed that there would be a"long-term" story taking place across the event:
@RyanAJoseph @geoffjohns @bleedingcool we have a long term story but, by no means, does it tie to every book and every other storyline.

— dan didio (@dandidio1) April 17, 2016
It's not the first time that DC has gone for broke with a long game, but this could be one of their biggest stories ever told. It's something usually seen more of at Marvel, as their comics always manage to seed new ideas with payoffs that come a few years later after every summer event. The Batman and Superman comics have experimented with this lately, as the two icons have been engaged in a long and drawn out series where a new Batman was in Gotham and Superman was severely depowered.
DC's Rebirth kicks off on May 25 with the "DC Universe: Rebirth #1" one-shot written by Geoff Johns and drawn by Gary Frank, Ivan Reis,Phil Jimenez, and Ethan Van Sciver.
Last Updated: April 18, 2016