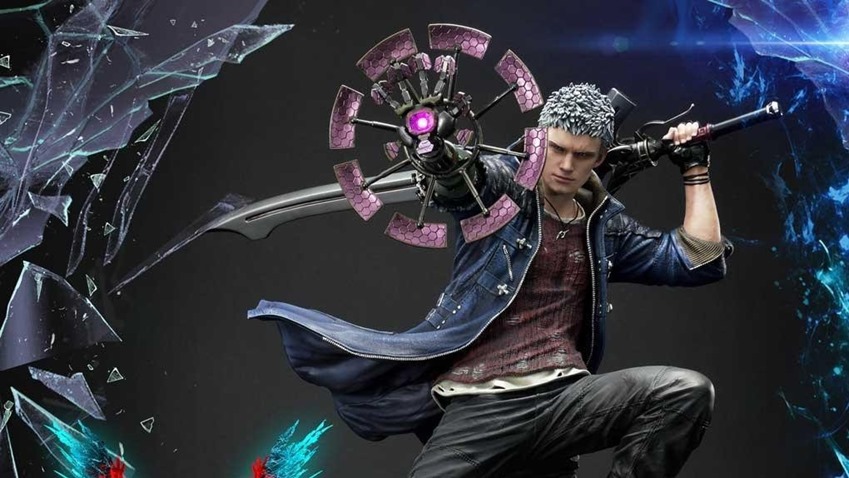 Six months into the year, and if I had to draft a top ten list of the games that still have an iron grip on my emotions then Devil May Cry 5 would top all of them. There's so much that the game gets right, especially if you're a series fan. It wraps up a lengthy story that began so many years ago, looks utterly fantastic in motion and the action is so damn good that mere words cannot accurately describe it. For now, I'll just settle for chef's kiss GIFs to convey how I feel about the game.
It's also a stylish sequel, one who wears its devil may care attitude on its sleeve and doesn't give a damn what you think about it. While Dante may be a manic old grandpa who uses a demonically-possessed motorcycle to rip apart hordes of demons, my boy Nero still has plenty of power and a sassy devil-kicking attitude that confirms that his particular apple doesn't fall too far from Vergil's tree.
This year saw Nero given an upgrade when his trusty sword-arm was ripped away from him, as he began wielding Devil Breaker arms that ramped the stylish meter up to ludicrous new levels. Action so intense, that it can only be replicated in glorious painted polystone. Which of course has a price tag attached to it that is currently causing my wallet to experience what it feels like to be devil triggered.
Here's what it looks like:
While the regular version of this Nero tribute will set you back $849, the more stacked Deluxe version will set you back an entire $999. That version adds a Gerbera and Jet Gadget Devil Breaker, while both statues also feature interchangeable parts and Nero's signature weapons. I don't even want to imagine how much shipping will cost for this 15kg behemoth.
Last Updated: July 2, 2019