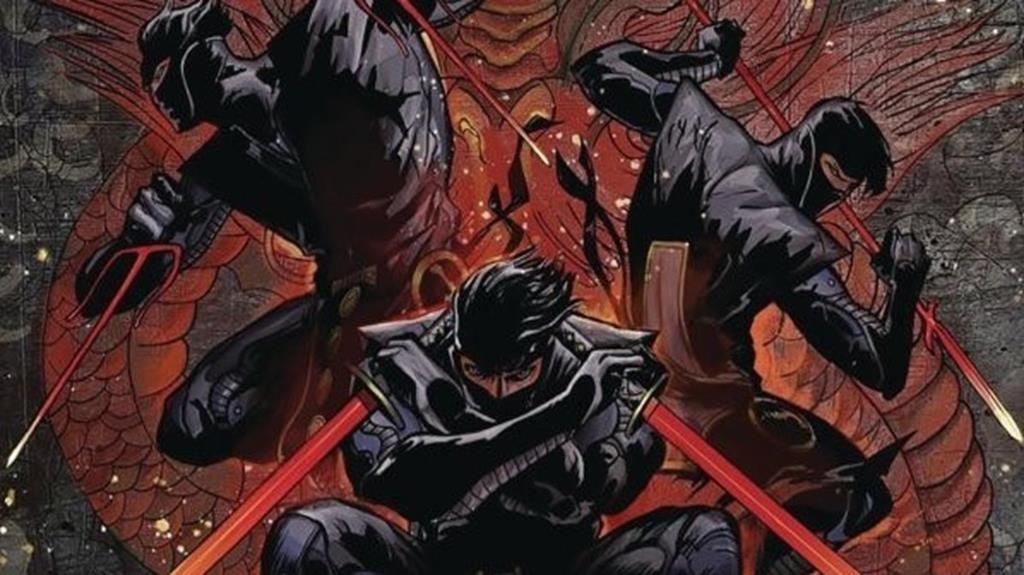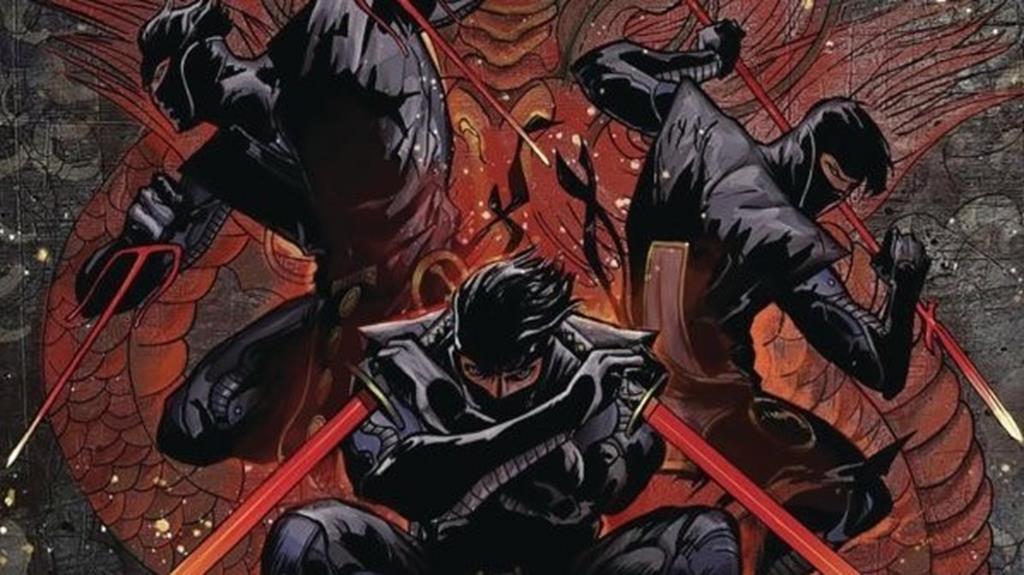 How do you win a war without anyone knowing? What's the best scalpel for stopping a global conflict before it even begins? Answer: Ninjas. Valiant Entertainment kicked off 2018 with a secret history lesson in the form of a new Ninja-K series, giving protagonist Colin King not only a look back into his murky past, but also a new direction in life as he uncovered the darkest secrets of the Ninja program that had been used to protect and shape the world for decades before he was even born.
That direction has led King in a new direction, as the most dangerous man in the Valiant universe has realised that he might need a little help for new supernatural threats that have begun creeping into our realm. Can Ninjak and his fellow renegades push back against an assembled squad of immortal foes and the Eternal Warrior himself? See for yourself below, in these exclusive pages from Valiant as the Coalition storyline draws to an explosive close!
NINJA-K #9
Written by Christos Gage
Art by Juan Jose Ryp
Colours by Jordie Bellaire
Letters by A Larger World Studios
Cover A by Carmen Carnero
Cover B by Alan Quah
Interlocking Variant by Clayton Crain
Ninjak Icon Variant by Adam Pollina
The super team vs. super team smackdown you've been waiting for!
It all comes down to this! Ninjak – plus his black-ops backup squad of Livewire, Punk Mambo, Dr. Mirage, and GIN-GR – have been sent into Mexico City to destroy an indestructible target! But their quarry – The Jonin, the Ninja Programme's seemingly ageless former sensei – has assembled his own strike force of improbable powers to meet them head on! Now, the biggest hero-versus-villain showdown of 2018 is about to reach a fever pitch in the stunning finale to "THE COALITION" from renowned writer Christos Gage (Netflix's Daredevil) and incendiary artist Juan José Ryp (BRITANNIA)!
Oh my yes. If you've missed out on it, you've got some reading to do as Ninja-K has been a rollercoaster of black ops history and world-saving blockbuster action that puts Hollywood to shame. Also, can we just take a minute to appreciate the art of Juan Jose Ryp and Jordie Bellaire? This is the kind of fine art that humanity needs to preserve for future generations who want to be taught about how awesome the world's greatest Ninja black ops secret agent really was.
Ninja-K #9 is out on July 18, with 32 pages of ass-kicking action being available for a mere $3.99.
Last Updated: July 8, 2018