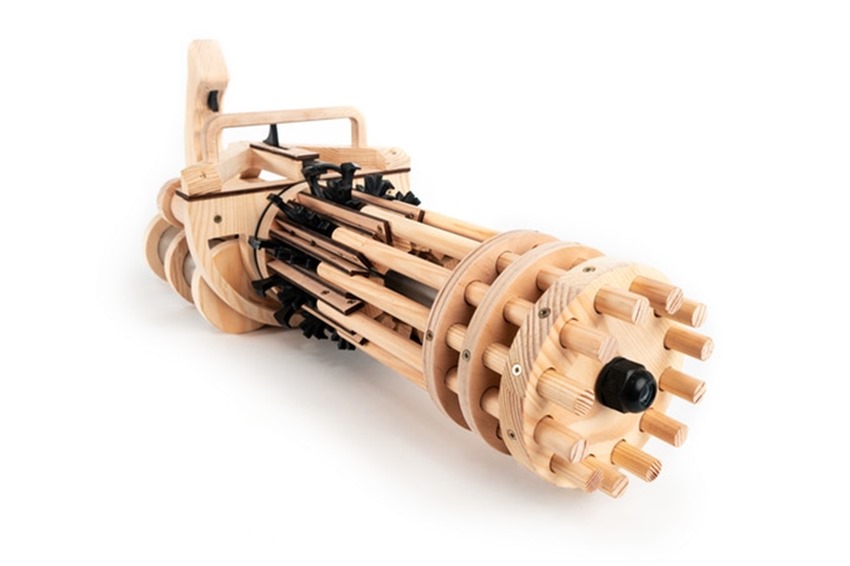 In our darkest hour, mankind's greatest weapon will not be a nuclear bomb, drone strikes or some rubbish about the power of family. No sir, when the odds are stacked against you and all hope has been lost, nothing beats a simple rubber band. You're probably adept at transforming your own hand into a firing mechanism for the humble tool, wrapping its rubber around your index finger and thumb, using another digit as your trigger.
Just one shot from that mighty world-ending weapon and entire civilisations can be wiped out in the blink of any eye. For those of us who can't do a Vulcan death salute, there are wooden pistol shapes on the market that a rubber band can be applied to, but what if you wanted to think…bigger? Then you'll probably want this: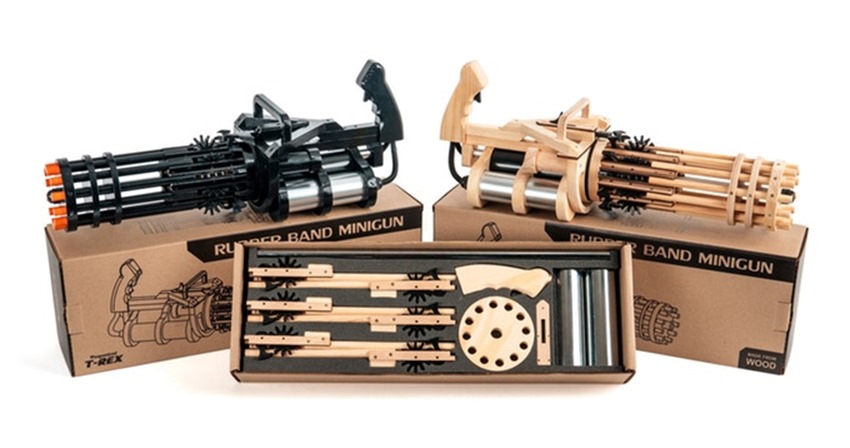 That's the idea behind the Rubber Band Minigun, which its creators say "a fully automatic Minigun, constructed according to the Gatling Machine Gun Principle":
The body is made from wood cut out on the CNC machine. Its ammo consists of 144 shots of rubber bands. With this Rubber Band Minigun anyone can feel like Rambo, launching a rubber storm, and throwing over a pound of rubber bands at the opponent!

This is the best and most affordable Rubber Band Minigun on the market. Its main feature is a specially designed mechanism that allows you to charge it in a matter of minutes. You can assemble it with kids, use it as cosplay, and it's an ultimate gift.

The most advanced mechanism on the market that will allow you to quickly load your Minigun.

How to load? Put. Stretch. Click. That's it!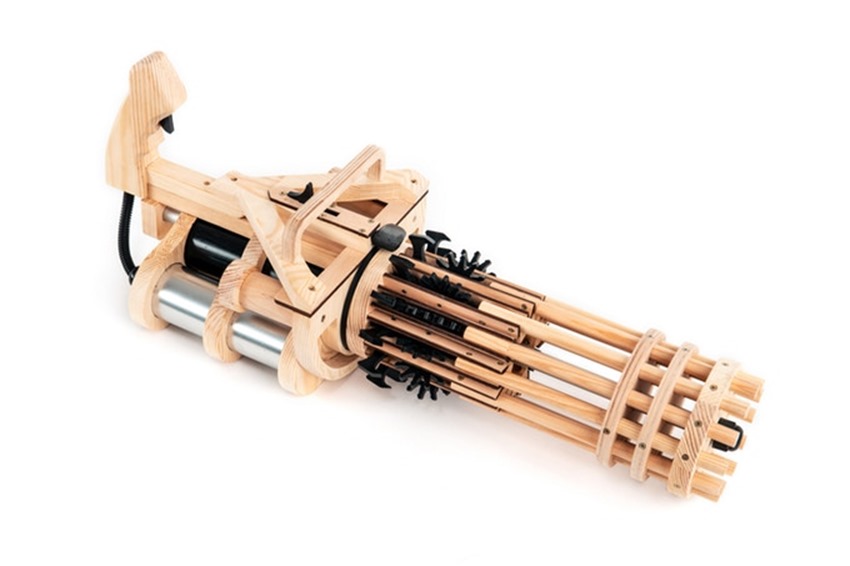 Here's the beauty of this device. You'll be able to buy one a planet-annihilating rubber band minigun that works straight out of the box, or you can get a kit version that you build up yourself while you revel in the handcrafted destruction that you're going to unleash. Currently on Kickstarter, the Rubber Band Minigun is well on its way towards being realised now that it has blown past its funding goal of $10 000 and then some.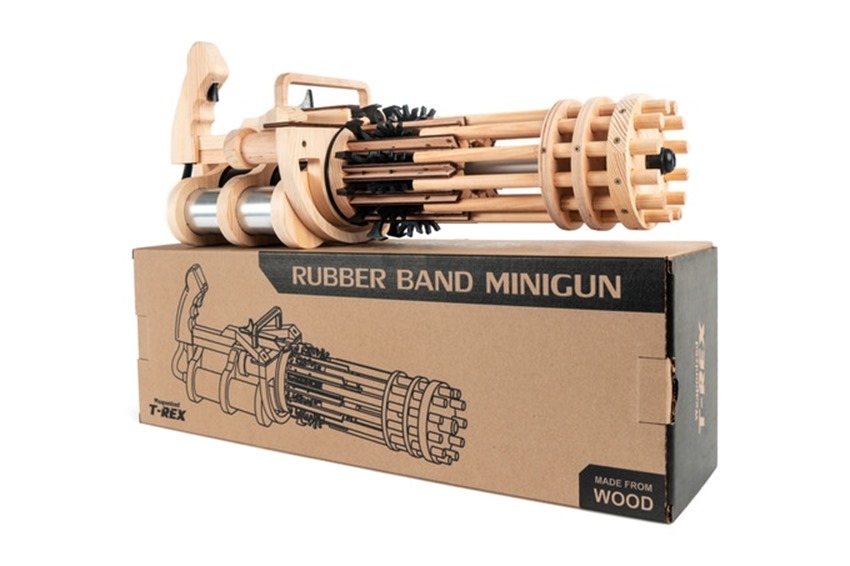 Hopefully there'll be some cash left in the staff budget to grab one of these, because I'm dying to test its power on Geoff's face. For science of course, for science.
Last Updated: November 6, 2019