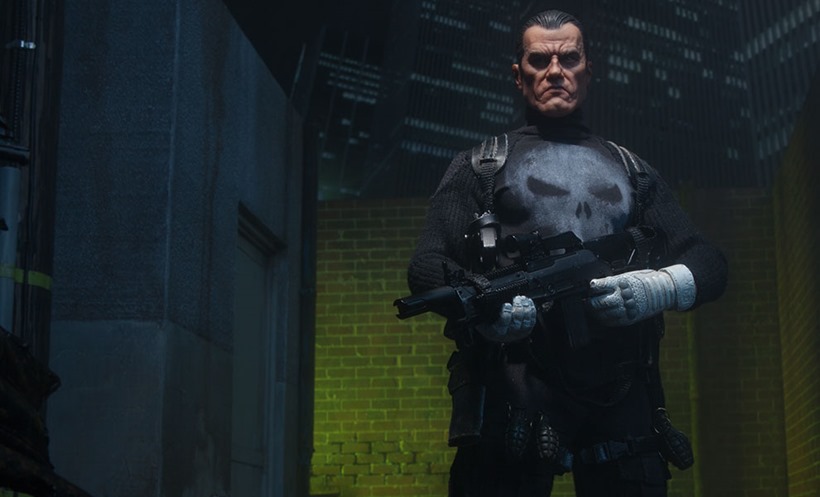 In certain extreme situations, the law is inadequate. In order to shame its inadequacy, it is necessary to act outside the law. To pursue… natural justice. This is not vengeance. Revenge is not a valid motive, it's an emotional response.
No, not vengeance. Punishment.
In a multiverse filled with genocidal titans, men of Iron and mutants most uncanny, the most down to Earth of characters has somehow managed to emerge as one of the most fascinating characters in Marvel comics.
I am of course talking about the Punisher, whose sole superpower is that he happens to be really, really good at killing criminals. Originally a Spider-Man villain, the Punisher became something else in the 1980s when a solo title took off.
Since then, he's been involved in a number of series and battles, and even managed to kill his way across the entire super-powered spectrum in one comic.
Thing is, the Punisher works best as a street-level vigilante. A war veteran obsessed with punishing the guilty, unable to see the grey in any situation. A ruthless killer, who acts as a bogeyman for the criminal underworld. The real Punisher, should be able to scare you with a  glance. Much like this stoney-faced figure does:
A perpetual scowl and five o'clock shadow etched across his hardened square jaw, Frank Castle suits up in his classic black and white costume, complete with a removable shoulder holster, functioning pouches, and of course, the iconic skull emblem which strikes fear into criminals everywhere.
What's in the box?
The Punisher Sixth Scale Figure specially features:
Fully Articulated Body
Black Shirt with Skull Symbol
Tactical Pants
Removable Dual Shoulder Holster
Belt with Functioning Pouches
Two (2) Attachable Knives
Two (2) Revolvers
Two (2) Pistols
Six (6) Pistol Magazines
Rifle
Three (3) Rifle Magazines
Four (4) Hand Grenades
Five (5) Interchangeable Pairs of Hands
Removable Tactical Vest with Skull Symbol
Exclusive Submachine Gun
Ol' Frank Castle here will cost you $239.99 when he releases next year between September and November. If you're innocent that is.
Last Updated: October 12, 2015