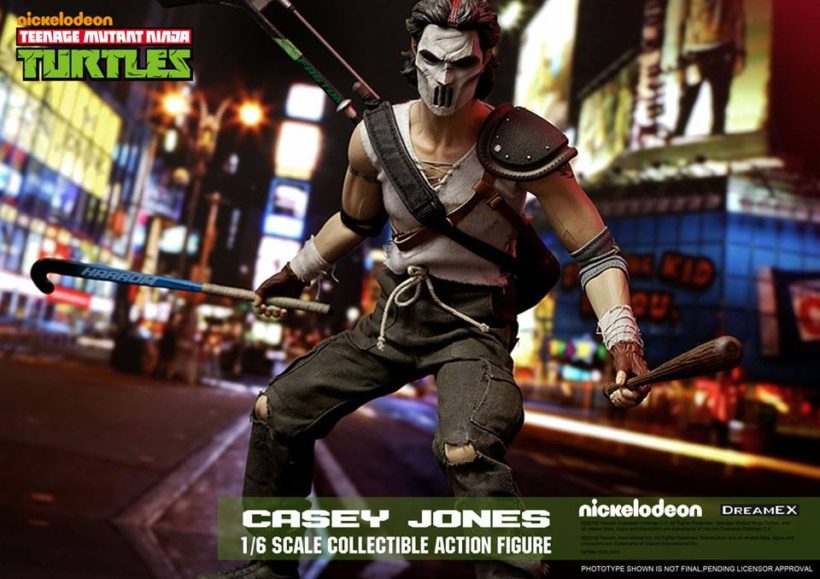 Pop quiz: Who's the coolest character in Teenage Mutant Ninja Turtles who isn't the Shredder? If you said anyone other than Casey Jones, you'd be wrong. DEAD WRONG. In a world that stopped making sense a very long time ago when adolescent amphibians with ninjutsu skills began walking the streets of New York, Casey Jones had clearly gone mental way before then.
I mean, what kind of a lunatic decides to fight crime with a Jason Voorhees cosplay and a golf bag full of sports equipment? The best kind of lunatic, that's what. Now that craziness was toned down over the years. In the first Teenage Mutant Ninja Turtles film, Jones was a New York native who wasn't clearly tripping on an entire bottle of crazy pills. An idea that echoed into later films, a 2000s reboot cartoon series and another reboot that revamped him as a street-savvy teen with an anarchist look.
The version I'll always remember however, is the scary batshit-mental Casey Jones who ran around New York like some sort of MegaCity Judge who used sporting gear instead of guns. Downright mad stuff. And that's a wonderfully nostalgic feeling that I'm getting with this 1/6 scale figure from DreamEx:
There're no other details available, but at one 1/6 scale expect Casey Jones here to be about the same size as the replicas that Hot Toys regularly releases.
Last Updated: June 23, 2016