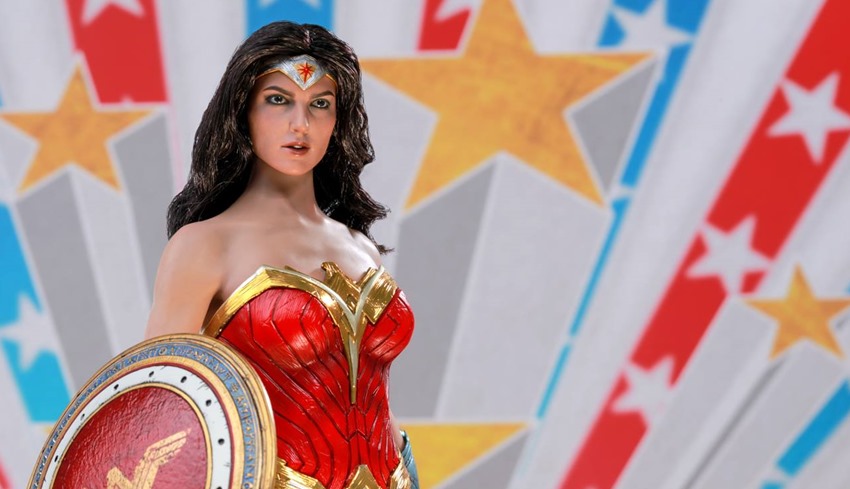 Never underestimate the importance of colour. When used correctly, colour doesn't just grab your attention, it commands it. It directs your gaze, focuses it where it needs to be and then hits your retina with a sledgehammer of vibrant action. The absence of colour then, can be boring as heck. It's not without its merits, but I kind of hate it when a comic book movie feels visually embarrassed by its source material.
Muted tones and darker palettes may work for some comic book characters, but it all eventually blends together to create a drab melting pot of similar themes. Take a character like Wonder Woman for example, who stands tall in her comic books as a symbol of hope and compassion. Her visual design is one of a character who shines bright and leads from the front.
Muting those dynamic colours though? That lessens the impact of the character, which was seen in her costume in various DC Cinematic Universe movies. At one point in her design, Wonder Woman was going to hit the battlefield in something more akin to her golden age design, but those planes were mooted in favour of a darker design.
What if Wonder Woman did have a more comic book influenced design though? She'd probably look a little something like this:
While this figure is essentially a retooling of last year's Batman V Superman Wonder Woman sixth scale replica, it still just pops beautifully in those photos above. I'm not a fan of Hot Toys's insistence on using a neutral facial expression, but hot damn if I'm not in love with the end result here. Good luck getting your hands on one in 2018 though. The $246 Justice League Wonder Woman Comic Concept Version will only be available at the Tokyo Comic-Con now, although there is talk of a wider roll-out after that.
Last Updated: November 9, 2018