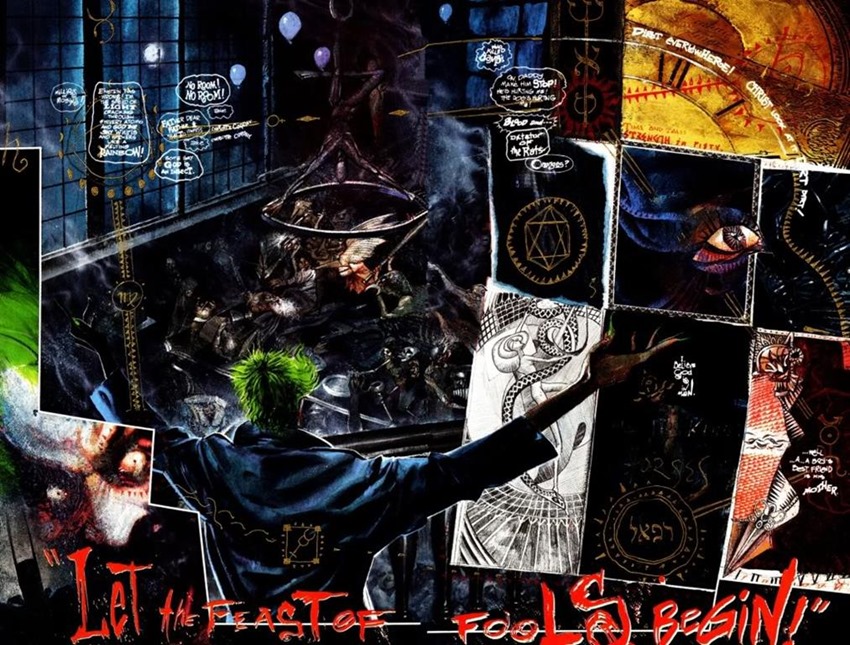 It's 1989, and DC Comics are feeling a bit adventurous. The Dark Knight Returns proved itself to be a game-changer for the publisher, as its audience discovered a new hunger for stories that were more mature and experimental in nature. So where did DC go from the success that of the landmark mini-series that saw an older caped crusader suit up one last time to save the day?
Back into the past, with a graphic novel that was both haunting and mesmerising. Arkham Asylum: A Serious House on a Serious Earth was the name of the title, a unique take on the dark knight that emphasised a more complementary merger of art and writing to produce a one-shot adventure that no other publisher had attempted at the time.
It was dark, the subject matter inside was intense and every single page was seared into your eyeballs by the time it was over. Grant Morrison may have written the amazing graphic novel which saw the Batman barely survive a riot at the infamous madhouse, but it was Dave McKean's art (alongside some heavily underrated lettering work done by Gaspar Saladino) that defined the adventure.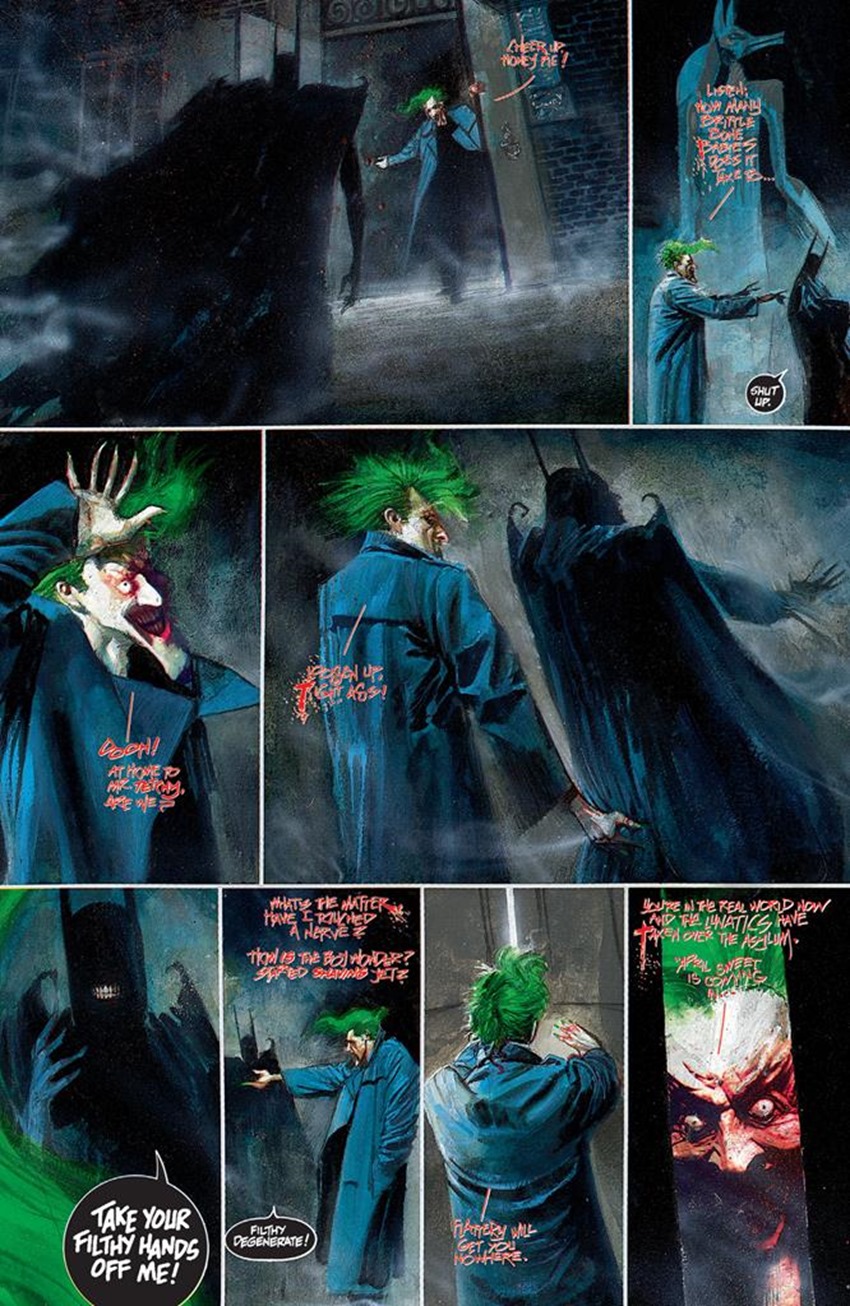 It was moody, it was gothic. It was a painting come to life, with splashes of horror and suspense on every single page. Finding a copy of the graphic novel isn't too difficult, but time has not been kind to the multiple prints in existence, of a story that had a massive influence on Christopher Nolan's Batman Begins film and Rocksteady's Batman: Arkham Asylum video game.
That's why DC Comics is looking to remaster the story and reprint it in a glorious new high resolution format to celebrate a masterpiece that is now almost 30 years old. Only problem? A lot of those pages are now in the hands of collectors, which makes the mammoth task of scanning said art into a more quality format that much trickier. McKean himself hit Twitter to kickstart the hunt for the original art, as he asked fans to help make the dream of a better quality reprint of Arkham Asylum: A Serious House on Serious Earth, a reality: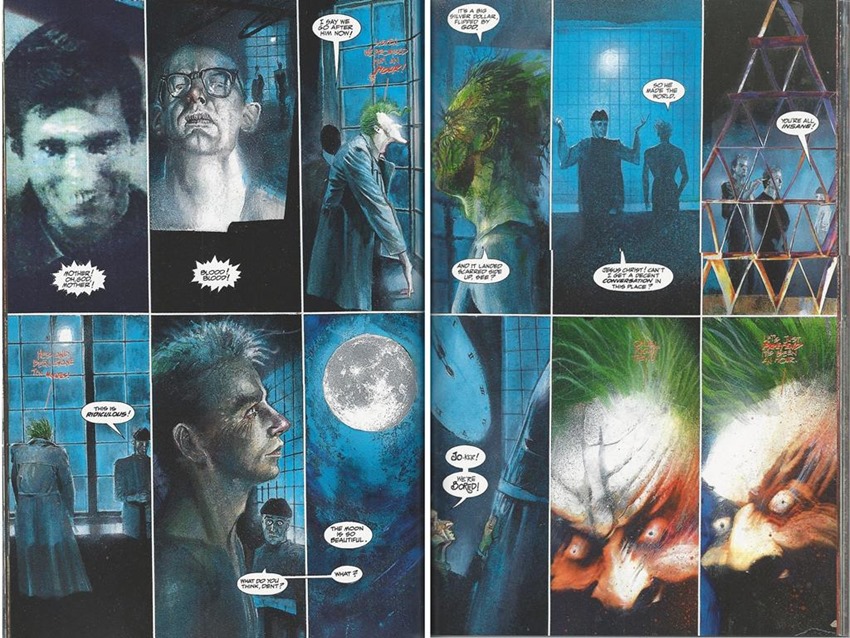 Hi everyone – DC are remastering Batman: Arkham Asylum, and I'm trying to track down as many original pages as possible to rescan. If you own a page, or know anyone who does, can you leave a message here please? Thanks, Dave.

— Dave McKean (@DaveMcKean) October 22, 2018
I'm hoping that the hunt succeeds in time, as Arkham Asylum is one story that I enjoy giving a new read every so often, just so that I can find some new detail in the panels that I had missed previously. It's amazing stuff, deserves to be celebrated and preserved for future generations. Let the hunt, begin.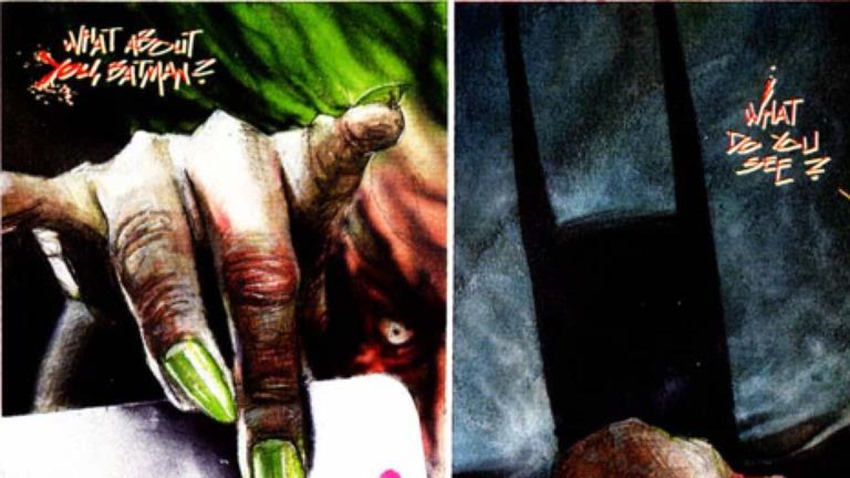 Last Updated: October 30, 2018