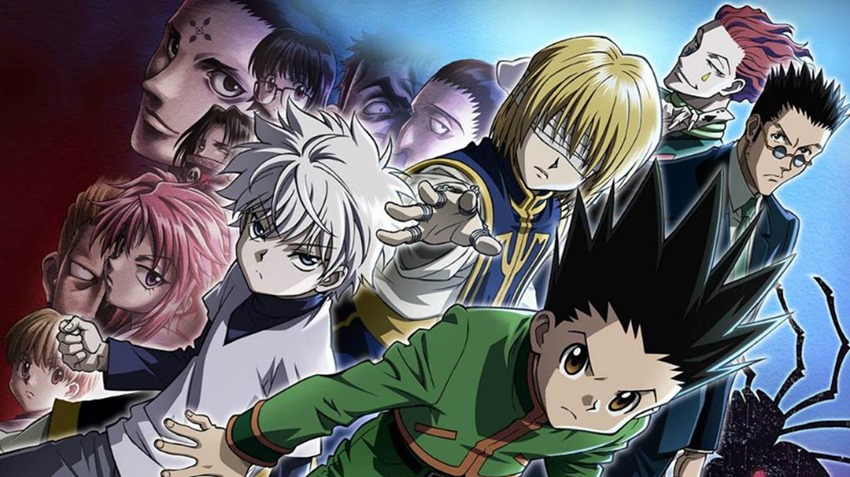 The manga landscape has changed dramatically over the last couple of years. Long-running series such as Naruto, Bleach and Fairy Tail have come to a close, allowing for a new generation of heroes to emerge. Great series, exploring all manner of ideas through the Shonen genre such as the Food Wars of Shokugeki No Soma, the inner conflict of misfits in the delightful Seven Deadly Sins and the sheer optimism of My Hero Academia.
Even with that new generation making and establishing their own legacy in manga publications such as Shonen Jump, you can still find a few other titles which aren't going anywhere soon. One Piece looks like it'll outlive all of humanity long after the bombs have fallen, while a certain other manga is ready to make a comeback. Again. Again.
Known as Hunter X Hunter with a silent X because Japan, Yoshihiro Togashi's series is ready to resume yet again. While the tale of Gon and pals is beloved for its balance of high stakes and drama, it's also infamous for its habit of going on a sudden hiatus when least expected, due to Togashi having to deal with constant back pain.
Which for a manga artist, is usually a killer problem to have in that cutthroat industry. The longest that Hunter X Hunter has managed to run for since it debuted, is a 30-issue streak. The latest hiatus took place from September 4's 369th chapter, and will end next year when Hunter X Hunter resumes on January 29. Just in time for the 50th anniversary of Shonen Jump according to reddit and Manga Helpers.
How long will this latest streak last? Hopefully long enough for there to be more blue than red when you compare the on and off-again nature of this series, in this handy chart from Kotaku: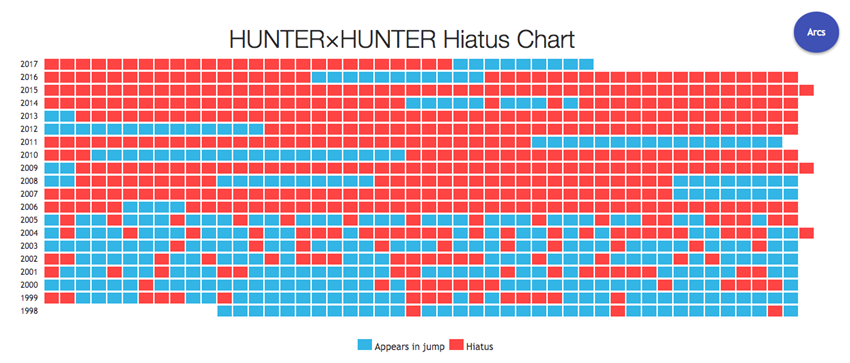 Last Updated: November 29, 2017