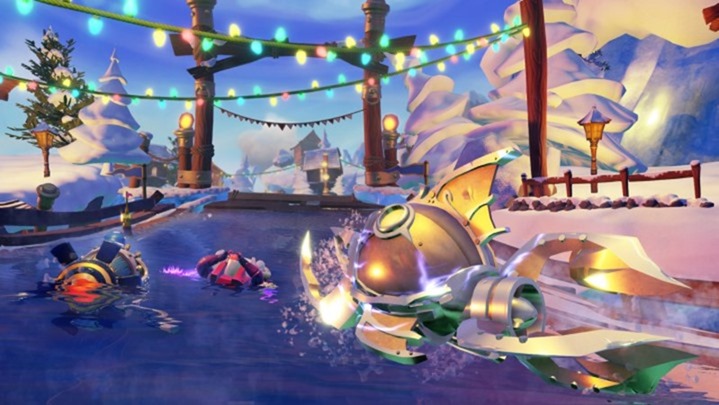 Earlier this year, Disney – one of the largest and most profitable companies on this or any other planet – announced that it would be shutting down its toys-to-life game. With Disney Infinity's demise, came the dissolution of its developer, Avalanche Software.
Disney cited "the lack of growth in the toys-to-life market, coupled with high development costs, has created a challenging business model." In other words, they didn't think that it was profitable enough – and if Disney can't sustain the Toys-to-life model, can anyone else?
That's a question that's been looming over the progenitor of it all, Skylanders. When the game first burst on to the scene 6 years ago, Skylanders was a revelation – bringing toys to life in a digital world in ways that we hadn't seen before. With a cast of mostly interesting and loveable characters, and a decent game at its core, Skylanders quickly became one of the central pillars propping up Activision as a business.
In recent years though, reports suggest that the franchise has been in steady decline. It all started a few years back, with Skylander's Superchargers, which was a radical shift in genre – moving from mild RPG to racing game.
"Activision Publishing's casual titles, namely Q3 release Skylanders SuperChargers and Q4 release Guitar Hero Live, performed weaker than expected, we believe largely due to greater competition in the toys to life genre and due to the casual audience's shift to mobile devices."
That greater competition would be LEGO Dimensions, Nintendo's Amiibo and Disney Infinity. LEGO Dimensions is, by all reports, still doing well – but they're also doing the toys to life genre right. With a single base game that gets patched for expansions, there's less new fluff to buy all the time. Nintendo's Amiibo, likewise, are figures that work across a range of games – so it feels like better value. The latest Skylanders, Imaginators, reportedly hasn't done very well at all either.
Perhaps it's market saturation, or perhaps Activision's milked the franchise too hard – but the end result is that we could be seeing the end of the Skylanders franchise as a game. So suggests Unseen64's Liam Robertson – who believes that the 2017 game may be shelved. Perhaps it's being given an extra year of development, to debut in 2018. Or worse, maybe it's game over for Skylanders.
Whether or not the game gets canned, Skylanders will continue to live on in merchandising, and as a Netflix show in Skylander's Academy – but even that hasn't drawn in the numbers Activision was hoping for.
Last Updated: November 29, 2016